Everything Everywhere All At Once's Directors Found Rick And Morty Hard To Watch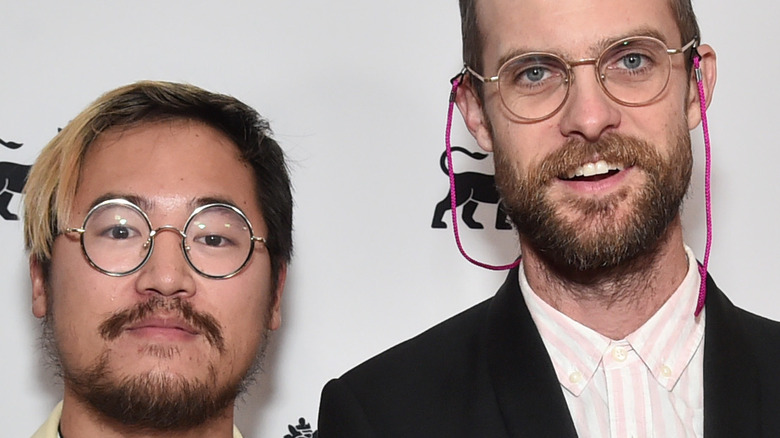 Alberto E. Rodriguez/Getty Images
"Everything Everywhere All At Once" has become one of the most pleasant cinematic surprises of the year. It's the highest-grossing film in distributor A24's catalog, with a worldwide gross of just over $100 million (via Deadline). The eccentric film follows Evelyn (Michelle Yeoh), a Chinese American immigrant who, in the midst of several major life struggles (including an IRS audit), begins to connect with versions of herself from parallel universes. She then must stop an alternative version of her own daughter from destroying the multiverse.
The genre-defying film was directed by Daniel Kwan and Daniel Scheinert, collectively known as "Daniels." Their previous credits include several music videos and the acclaimed indie film "Swiss Army Man," a similarly offbeat movie that had audiences and critics talking about its bizarre plot and oddball humor. "Everything Everywhere All At Once" was met with even more acclaim than their previous feature-length film and has a 95% critical approval rating on Rotten Tomatoes.
But even with such a creative, original story to tell, the two directors were worried their take on the multiverse wouldn't be unique.
Daniels found it difficult to watch Rick and Morty because of similarities in its multiverse storyline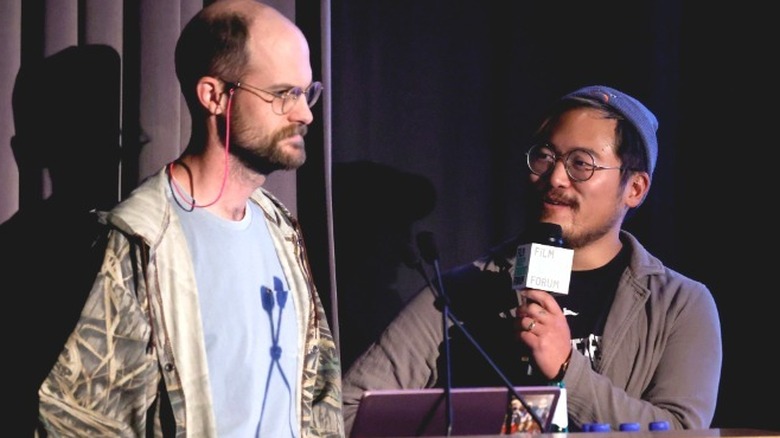 Frazer Harrison/Getty Images
In an article in Vulture on the film's various influences, Daniels noted that other pieces of pop culture were also exploring the multiverse while they were developing "Everything Everywhere All At Once." "...as we were working on the movie, 'Spider-Man: Into the Spider-Verse' came out. It was a little upsetting because we were like, 'Oh s***, everyone's going to beat us to this thing we've been working on,'" Daniel Kwan told the outlet.
But as it turns out, it was the animated sci-fi show "Rick and Morty" that really stung. "['Rick and Morty'] was actually hard to watch because we had already been working on the draft for a while. Watching the second season of 'Rick and Morty' was really painful. I was like, 'They've already done all the ideas we thought were original!' It was a really frustrating experience. So I stopped watching 'Rick and Morty' while we were writing this project," Kwan elaborated.
There were several influences for "Everything Everywhere All At Once" other than pure sci-fi, including "Ratatouille" and the films of Hong Kong director Wong Kar-wai. However, the movie's odd universes and hilarious sequences set in mundane locations ensure that viewers can't help but consider it wholly original.