Quentin Tarantino Has An Interesting Take On How The MCU Has Shaped Moviegoers Today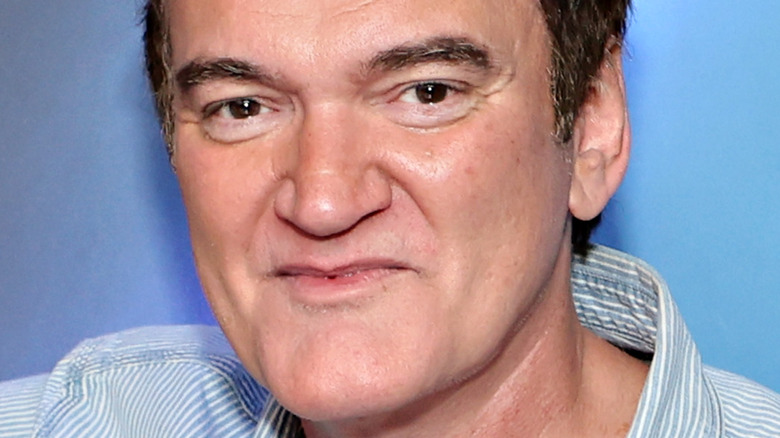 Cindy Ord/Getty Images
Quentin Tarantino is an Academy Award-winning filmmaker who won a pair of Best Original Screenwriting Oscars thanks to his esteemed work on "Pulp Fiction" and "Django Unchained" (via IMDb). Tarantino's storied career includes a couple of movies that feature a quite superhero-like protagonist, The Bride (Uma Thurman), in both "Kill Bill: Volume 1" and "Kill Bill: Volume 2." These particular flicks from Tarantino's resume, and the character Bill's (David Carradine) extensive knowledge of Clark Kent, reveal that Tarantino indeed possesses the superhero know-how to helm a "Batman" or "Superman" big-screen adventure.
Plus, a writer and director with Tarantino's filmmaking pedigree make him an obvious choice to captain such a project. However, the filmmaker isn't exactly the biggest fan of the film genre that Marvel and DC Comics almost entirely dominate, and that's on the record. "You have to be a hired hand to do those things," Tarantino said in an interview with the Los Angeles Times. "I'm not a hired hand. I'm not looking for a job."
The audience for superhero films, particularly the Marvel variety, continues to score astronomical numbers with box-office audiences and critics alike. Still, Tarantino isn't going to further the adventures of Ant-Man, Black Panther, the Avengers, or any other Marvel characters from behind the camera. But did you know Tarantino does have an opinion on how the Marvel Cinematic Universe has affected movie audiences?
Tarantino isn't a fan of Marvel's effect on modern-day movie fans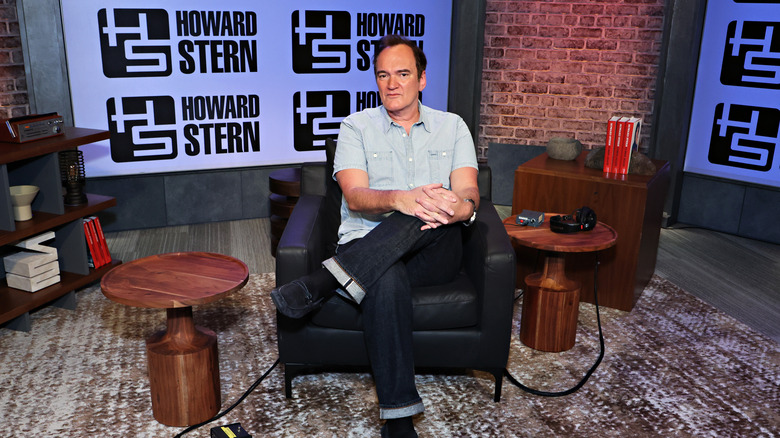 Cindy Ord/Getty Images
Tarantino didn't mince words while visiting with shock-jock Howard Stern, and the gentlemen spent a little time discussing superhero movies (via Stern's show). Near the three-hour mark, Stern told Tarantino that he felt Martin Scorsese came across as having an "elitist attitude." The reason: Scorsese's opinion that the movies in the Marvel Cinematic Universe weren't cinema (per New York Times). Stern wanted to get Tarantino's opinion on the matter.
Tarantino explained that the MCU has affected and consequently shaped today's moviegoers because Marvel movies enjoy a monopoly on the theater-going experience. Tarantino doesn't feel there's any competition, let alone any alternatives or choices for fans when they venture to the cinema: When moviegoers go out to see a film in theaters in today's world, they're basically going to watch Marvel and DC stories. Now, Tarantino did admit that "Harry Potter," "Star Wars," and the "Transformer" franchises have also influenced the modern-day movie-going climate.
"I'd be all down with it," Tarantino told Stern in the same podcast. The filmmaker admits that he collected and loved Marvel Comics as a kid, so he feels strongly that he'd have enjoyed the MCU had it debuted in 1986 rather than 2008. Tarantino also made it clear that he isn't keen on post-production CGI and prefers the practical, in-the-moment effects captured on set. "If you didn't shoot it on the day, it doesn't count," Tarantino continued.