Why Is Sandra Bullock Taking A Break From Acting?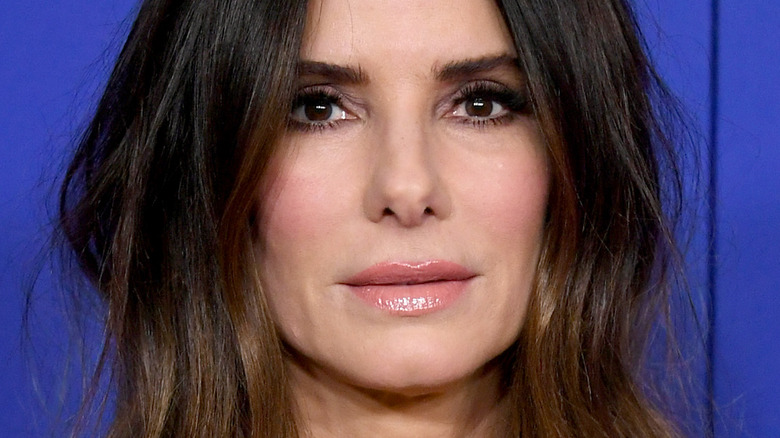 Kevin Winter/Getty Images
Actress Sandra Bullock has been showing up in film and television since the late 1980s, with her first on-screen role being 1987's "Hangman." She then had a stint as the main character of the short-lived sitcom "Working Girl" in 1990. However, it was the '90s that brought Bullock into the public eye, with films such as the 1994 action film "Speed" opposite Keanu Reeves, the beloved 1995 rom-com, "While You Were Sleeping" and the 1998 fantasy film "Practical Magic" alongside Nicole Kidman. Since then, Bullock has been in several iconic films in various genres — from 2000's "Miss Congeniality" to 2009's "The Proposal" to 2013's "Gravity" (the latter of which earned her an Oscar nomination). Plus, there's her Oscar-winning performance in 2009's "The Blind Side," a true story, as the real-life adoptive mother of Michael "Big Mike" Oher, Leigh Anne Tuohy.
Most recently, Bullock appeared in two films in 2022 — she starred in the romantic action film "The Lost City" opposite Channing Tatum and had a supporting but vital role in the ensemble action film "Bullet Train" opposite Brad Pitt. And as it turns out, those two films will be the last we see of Bullock on screen for awhile, as the longtime actress has decided to take a break from the business.
Here's what Bullock has to say about her decision.
Bullock wants to spend time at home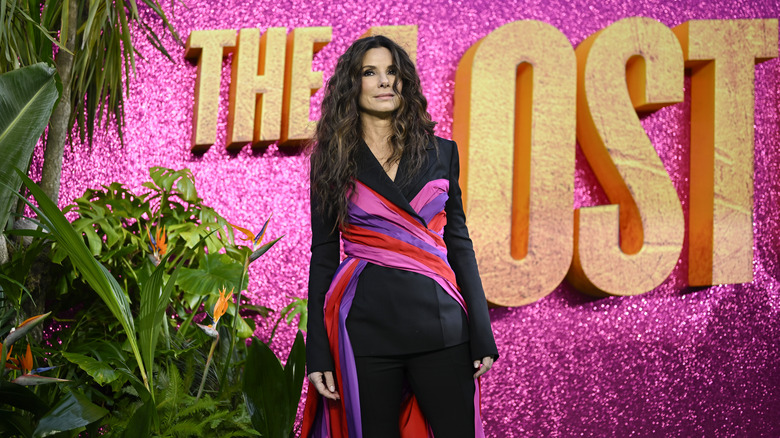 Gareth Cattermole/Getty Images
In a March 2022 interview with CBS Sunday Morning, Sandra Bullock discussed her decision to step away from acting for some time while promoting "The Lost City," a decision she had already made when signing on for the romantic action film. She began by noting that working in front of the camera is what she feels she needs to take a break from. Her statement implies that she may be open to continuing her producing work, even though, thus far, she has produced her own films, such as "The Lost City" (via IMDb).
When asked by host Tracy Smith how long her break will be, Bullock admitted that she's not quite sure. The actress described how she currently feels while working, "[I feel like] I wanna be at home. I'm not doing anyone any favors, who's investing in a project, if I'm saying, 'I just wanna be at home.'"
Bullock then reflected how, in the past, she was constantly looking toward the next acting project. But her mindset has since changed. She concluded, "I just want to be present and responsible for one thing."
Bullock is emphasizing her desire to spend time with her kids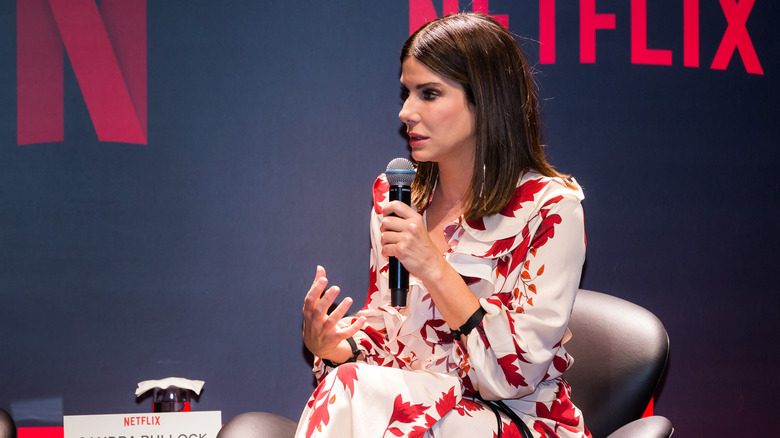 Alexandre Schneider/Getty Images
A couple of weeks before sitting down with CBS Sunday Morning, Bullock also spoke with Entertainment Tonight about her decision, this time specifying that she is looking to spend time with her kids. Again, she noted that she doesn't know how long her break will be but that she needs to be at home for a while. Bullock has two kids, Louis and Laila, both of whom she adopted. She said, "[I need to be] in the place that makes me happiest."
The actress explained that she needs to keep her focus in one place. Noting that she considers acting a 24/7 job, Bullock continued, "I take my job very seriously when I'm at work. And I just want to be 24/7 with my babies and my family." Bullock then revealed that she is looking forward to serving her kids' every need, including their busy social calendar.
We'll have to wait to find out how long Bullock's acting break is.