Whatever Happened To Chirps After Shark Tank?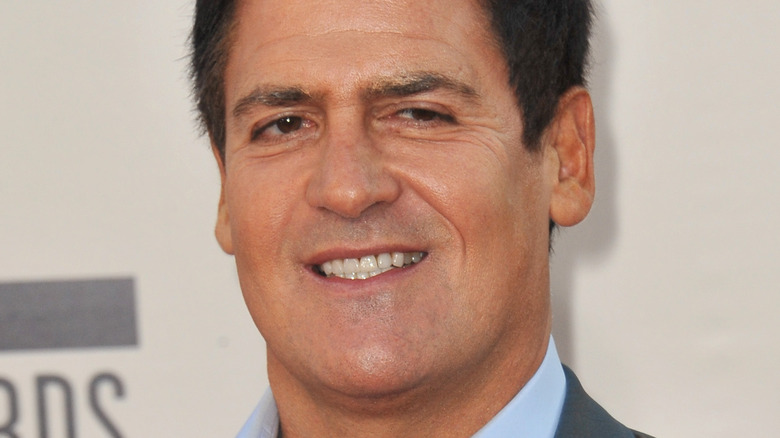 Jaguar PS/Shutterstock
Many entrepreneurs in the food space, such as Misfit Foods, have walked through the hallowed halls of the "Shark Tank" set. For Mark Cuban, those companies with a focus on healthy food have been especially intriguing. Indeed, Cuban counts Alyssa's Cookies and Nuts-'N-More among his "Shark Tank" investments, both of which he touts for their high protein and sustainability. It's no surprise that this Shark jumped at the opportunity to invest in Chirps, as well, when the company went on "Shark Tank" in 2017.
In Season 8, Episode 14, Chirps co-founders Laura D'Asaro and Rose Wang entered the "Shark Tank" studio in the hopes of finding an investor for their product, a tortilla chip made from corn, beans, peas, chia seeds, and cricket flour. Specifically, they wanted $100,000 for a 7% share in Chirps and ultimately took Cuban's offer of $100,000 for 15% equity. Here's how Chirps has fared since the 2017 episode.
Chirps has expanded beyond chips
When Chirps co-founders and Harvard classmates Laura D'Asaro and Rose Wang studied abroad, each had a similarly eye-opening experience in different parts of the world, as they ate bugs. Though insects are a hard sell among Western palates, D'Asaro, Wang, and their third co-founder, Meryl Natow, launched the banner Six Foods a few years later, named so because "six legs are better than one," with Chirps Chips as their gateway product (via Edible Boston). A successful Kickstarter — they raised $70,000 with a goal of $30,000 — followed by their "Shark Tank" appearance proved that there was money and interest in insects.
In the years since securing a deal with Mark Cuban, the Six Foods entrepreneurs have done what they set out to do on "Shark Tank:" expand beyond the world of chips. The Chirps website now offers chips in three flavors (cheddar, sriracha, and barbecue), as well as vanilla and chocolate protein powders, cookie mix, and a gluten-free flour alternative that can be used in a variety of baked goods.
Selling insect-based foods to Western consumers is an uphill battle, and for Chirps, marketing and education are nearly as important as the products themselves. The website is chockablock with information on the nutritional and environmental benefits of using crickets, as well as dozens of positive testimonials and merchandise. The founders have even penned a children's book aimed at young entrepreneurs. All in all, things are buzzing at Chirps HQ.