12 Great Crime Dramas Like Tulsa King Fans Should Watch Next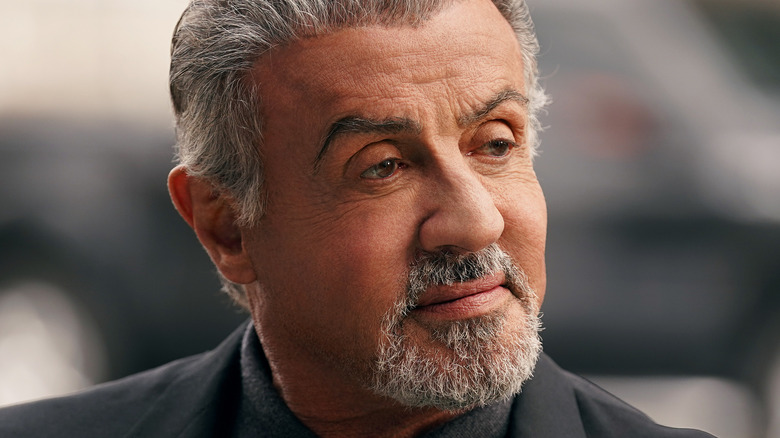 Brian Douglas/Paramount+
Prestige crime dramas may be one of the biggest genres in streaming, but they're not always easy to get right. You need a talented and charismatic lead star, a good story that offers a fresh take on the formula, and an expert writer who can craft compelling characters and intriguing weekly adventures. Thankfully, the new Paramount+ series "Tulsa King" has all of that. The new series from "Yellowstone" creator Taylor Sheridan casts big-screen icon Sylvester Stallone in the role of Dwight "The General" Manfredi, an old-school gangster just released from prison after 25 years.
Forced by his gangland bosses to relocate to the American Southwest, his new job is to build his own little empire in Tulsa, Oklahoma. But for The General, it's more than just a challenge to start from scratch, as the world he meets is very different from the one left. A series with gritty drama, an eccentric cast of characters, and clever comedy, "Tulsa King" has made it clear that Taylor Sheridan is becoming a modern-day Elmore Leonard, or perhaps a small-screen version of the Coen brothers — a brilliant writer of crime fiction that mixes violence, action, humor, and heart.
You may have discovered "Tulsa King" thanks to Stallone's indomitable presence, but if you're loving it and looking for something similar to binge, you're in luck. We've found 12 great crime dramas just like "Tulsa King" that you should queue up next.
Magic City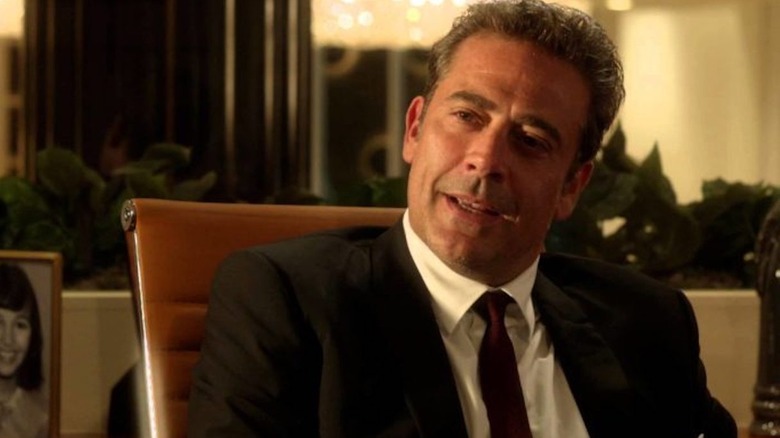 Starz
In "Tulsa King," Sylvester Stallone plays a mobster who forces his way into a small Western community and threatens local businesses as he sets up a criminal enterprise. In the Starz series "Magic City," we get another big-screen star in Jeffrey Dean Morgan. But instead of the mobster, he plays the business owner whose livelihood is threatened, and who reluctantly allies himself with the mobster. A faithful period piece set in 1950s Miami, the series is set against the backdrop of the Cuban Revolution occurring just a few hundred miles away, providing an undercurrent of political tension.
Morgan stars as Ike Evans, owner of the Miramar Playa, the most fashionable resort in Miami in 1959. But troubles with his business force him to accept an offer from notorious crime boss Ben "The Butcher" Diamond (Danny Huston) to help keep him afloat. As their business arrangement flourishes, it brings the attention of the law as part of a crackdown on organized crime. It also puts Evans in the middle of a complicated relationship between Diamond and Chicago mobster Sy Berman (James Caan).
Mash together "Tulsa King" and "Mad Men" and you might have an idea of what to expect from "Magic City." Debuting in 2012, it aired for two exciting seasons, though it went largely unnoticed despite its strong cast full of recognizable names. In addition to Morgan and Huston, you'll also find stars like Olga Kurylenko ("Black Widow"), Esai Morales ("Caprica"), and Steven Strait ("The Expanse"). 
The Sopranos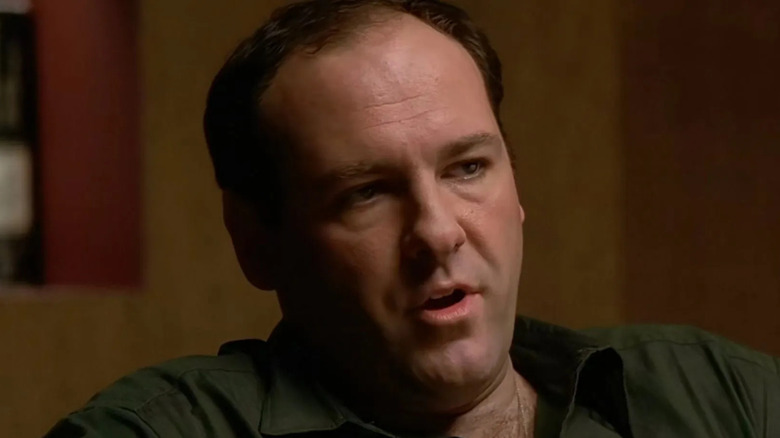 HBO
If you want a crime drama about the mafia, the first place to start would have to be "The Sopranos." A downright iconic TV series centered on organized crime, it's also one of the most beloved and acclaimed shows of the 21st century. It's so widely watched that we hesitated even recommending it, but no list of crime dramas would be complete without it. Plus, its focus on a complicated man running a criminal enterprise makes it more like "The Tulsa King" than most.
Starring the late James Gandolfini as Tony Soprano, an underboss in the New York Italian mob, the show follows Tony's activities outside the big city in nearby New Jersey. There, Tony struggles with leading not just his own crime family, but his biological one too. As a married man with children, his work as a mob boss keeps him away from his wife and two kids, and he finds difficulty in balancing his disparate lives. He gets help in the form of a therapist, but he still clashes with members of both families in his quest to be king.
A look at the life of the modern mobster, "The Sopranos" is violent and uncompromising in a way audiences weren't used to when it began airing in 1999. Full of captivating characters, riveting suspense, and six solid seasons of surprising twists and turns, it concludes with one of the most frustrating series finales ever produced. Or fantastic, depending on your point of view.
Lilyhammer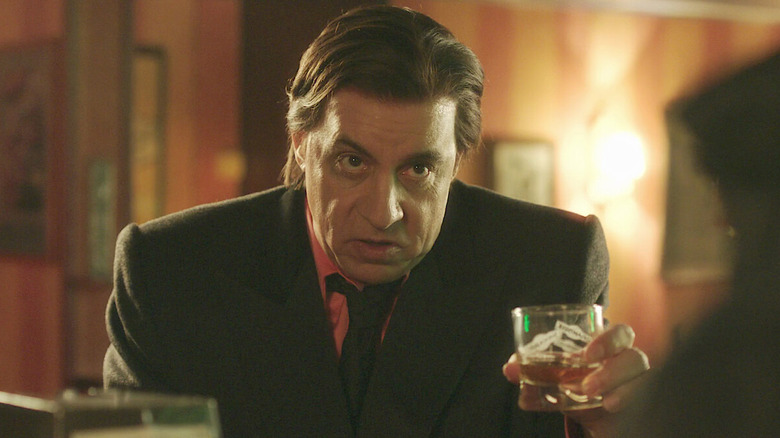 Netflix
Dwight "The General" Manfredi leads the wry crime comedy "Tulsa King" as a mob boss who's forced to start a new life far from his old home in New York City. Likewise, the Netflix series "Lilyhammer" revolves around another mobster, this time a New York mafia boss named Frank Tagliano, who starts a new life far from home after entering witness protection. As a condition for his testimony against his old boss, he's put into witness production and relocated to the town of Lillehammer, Norway.
Away from the dangers of his old life, Tagliano takes on a new identity as Giovanni "Johnny" Henriksen, a Norwegian American returning to his native shores. But even thousands of miles from the streets of New York, Tagliano can't escape the criminal life. While he looks for a fresh start, he becomes resentful of his downfall from being a highly respected criminal kingpin to a lowly, unemployed nobody, and he's quickly led back to his old ways and dirty tricks. But in the snowy Norwegian town, he finds being a ruthless criminal mastermind a bit different than it is back in New York.
Led by actor and musician Steven Van Zandt, who starred alongside James Gandolfini in "The Sopranos," the Netflix series stunned audiences as the first-ever scripted original from the streaming giant. Running for three seasons, it received praise for its razor-sharp satire, dark wit, and gorgeous cinematography that made the most of its exotic location.
Yellowstone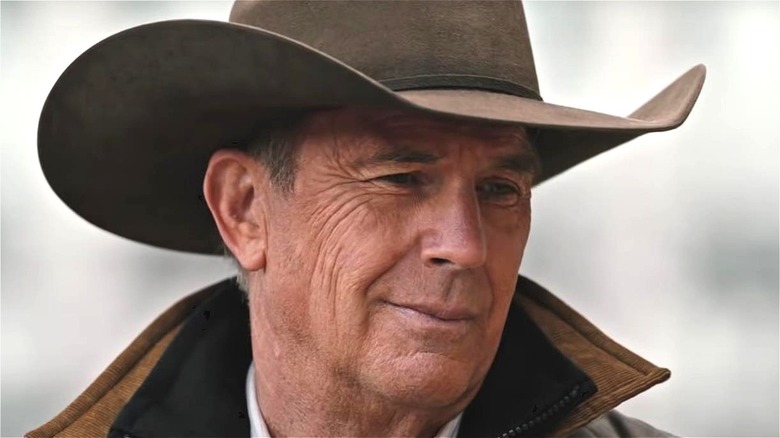 Paramount Network
Though it may not share as many of the same story elements as "Tulsa King," the acclaimed "Yellowstone" has the same dark tone, eccentric characters, and brilliant writing. That's no coincidence, as both shows share the same creator in Taylor Sheridan. "Yellowstone" has more than a few things in common with "Tulsa King" despite their differences, such as its Western setting and its big Hollywood name in the leading role — in this case, "Dances with Wolves" star Kevin Costner.
Costner plays John Dutton, head of the Yellowstone Dutton Ranch located adjacent to the National Park and situated next to the Broken Rock Indian Reservation. His family is a powerful political force in the region, with John himself serving as livestock commissioner, his adopted son Jamie the attorney general, and his daughter a ruthless corporate raider. They wield that power to keep their enemies at bay, as they're surrounded on all sides by rival ranchers, influential outside businesses, and even the federal government, all of whom want what's theirs. To get it, they'll go beyond the law, and the Duttons are forced to fight fiercely and violently to stay dominant.
In between the politics, "Yellowstone" is also the somber story of a dying way of life in America; a withering breed of ranchers and cowboys. Among today's most talked-about dramas, the series saw its first spin-off in 2021 with the period-set "1883," starring Tim McGraw, Faith Hill, and Sam Elliott.
Get Shorty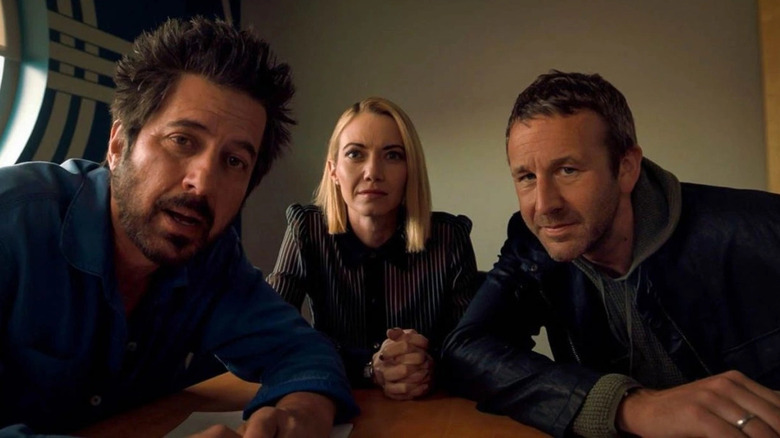 Epix
Looking for a show with a mixture of dark comedy and mafia drama? You might want to check out the TV version of "Get Shorty." A new adaptation of the story by crime fiction author Elmore Leonard, "Get Shorty" may be better known for its 1995 film adaptation starring John Travolta, Danny De Vito, Gene Hackman, and Rene Russo. In 2017, though, the story was re-interpreted for television, and while it's more or less a ground-up reinvention, it's got all the right parts in all the right places.
Like the movie, the series tells the story of a mobster and movie buff who seeks out a Hollywood director who's indebted to his boss. But rather than whack him, the movie-loving mafia man decides to ditch the life of crime and get into the film business. His name is Miles Daly (Chris O'Dowd), and he works for a criminal outfit when the series begins. But he's always had an obsession with the movie business, so when in the course of his mob enforcer work he meets downtrodden b-movie producer Rick Moreweather (Ray Romano), he quits his old gig and sets his sights on Hollywood.
Unfortunately for Miles — but fortunately for us viewers — Tinseltown proves just as fraught with danger as Miles' old job, and soon he's struggling to navigate a world of power brokers, big money men, and backstabbing lackeys. A zany romp filled with classic Leonard-style capers and punctuated by searing violence, "Get Shorty" ran for three fantastic seasons.
Queen of the South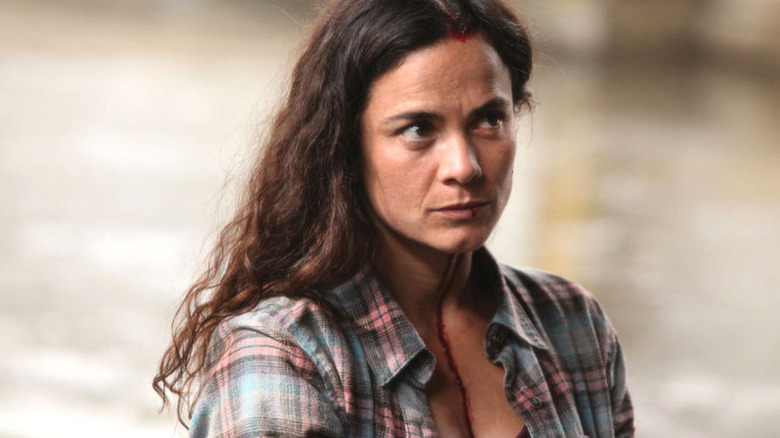 USA Network
"Tulsa King" is the story of a gangster who lost his past and is forced to start anew far from home. Just like The General, Teresa Mendoza of "Queen of the South" has lost her old life, fleeing a drug cartel from her native Mexico for America and starting her own criminal organization along the way. Also like The General, Teresa has lost everything and is in a new land she doesn't know, surrounded by people she can't quite trust. 
Her story begins in Sinaloa, Mexico, where she gets romantically involved with Guero, a dealer for a powerful drug cartel. When Guero is killed, Teresa becomes a target herself, so she packs up and abandons her old life with the hope of starting a new one in America. She arrives in Dallas, and while evading the pursuing gang, she goes to work for a local cartel run by one Camila Vargas. Working her way up the ranks, Teresa eventually plots a coup and takes over the entire operation, all while trying to get revenge for Guero's killing. Meanwhile, back in Mexico, her sister Brenda plots her own escape and eventually arrives with new plans.
Starring Alice Braga ("The Suicide Squad"), Joaquim de Almeida ("Fast Five"), and Hemky Madera ("Spider-Man: Homecoming"), among others, "Queens of the South" was adapted from a Spanish crime drama titled "La Reina del Sur." Debuting in 2016, it ran five seasons on the USA Network.
Sons of Anarchy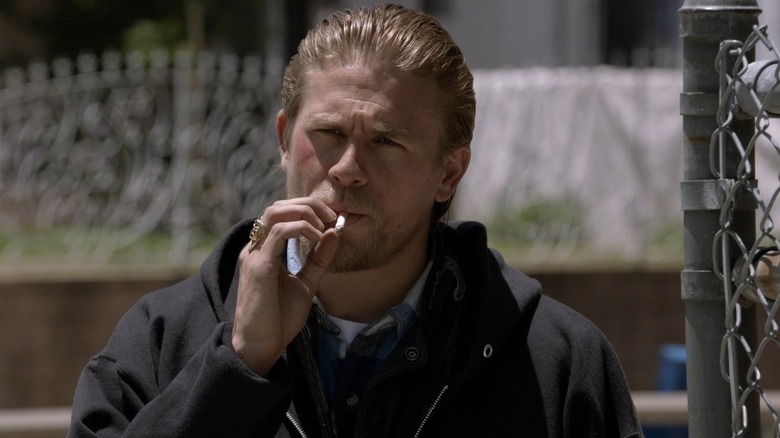 FX
"Tulsa King" creator Taylor Sheridan actually got his start as an actor. In fact, one of his biggest roles was as Deputy Chief David Hale on the acclaimed crime drama "Sons of Anarchy." A series packed with gritty violence, nerve-wracking suspense, and a dash of dark humor, it may well have influenced Sheridan's own writing style, because it feels a lot like "Tulsa King." 
While "Sons of Anarchy" isn't about the mafia, it does explore a different kind of crime family. The series focuses on outlaw biker Jackson "Jax" Teller (Charlie Hunnam), whose family life is rattled by his criminal antics with the Sons of Anarchy biker club. Gun runners for the American West, the Sons of Anarchy are constantly embroiled in battles with competing clubs and investigating law enforcement. But battles with his enemies on the road aren't the only things Jax has to contend with, as family strife — including conflict with his stepfather Clay (Ron Perlman) — proves just as difficult to navigate.
As Jax continues his ascent to becoming the leader of the Sons of Anarchy, he comes to question his role, the club, and the tensions in his family. A series that explores the blood bonds of loyalty and brotherhood, "Sons of Anarchy" dazzled audiences for seven astonishing seasons, and it has all the brutal violence, quick wit, and stunning drama that fans of "Tulsa King" could want.
Godfather of Harlem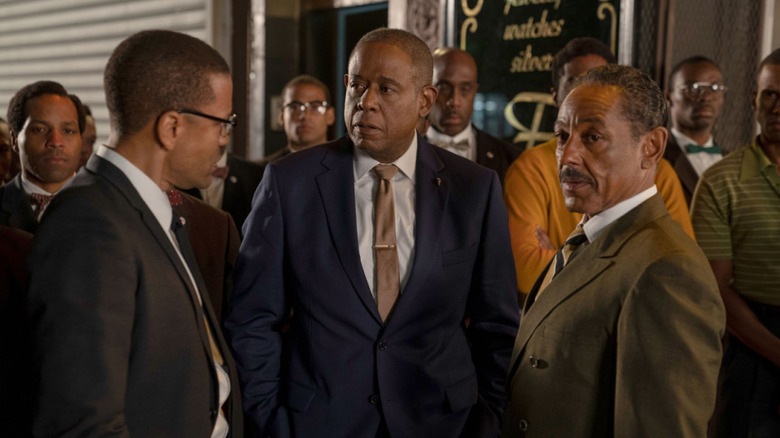 Epix
"Tulsa King" showcases a fictional New York mafia man trying to rebuild his life — and an empire — after a lengthy stretch in prison. A similar story unfolds in the 2019 Epix series "Godfather of Harlem," which stars Forrest Whittaker and is based on a real-life New York mobster named Ellsworth "Bumpy" Johnson. Though he'd been portrayed on film before — including in the 1997 movie "Hoodlum" — this is the first time the gangster's story has been told in a prestige TV series.
Johnson (Whittaker) ruled the streets of Harlem for years but was eventually convicted on drug charges and spent a decade behind bars. When he gets out in the early 1960s, he returns home and receives a serious culture shock, as his once thriving neighborhood has lost its luster and is now run by the Italian mafia. Determined to take back what's his and return his home streets to their former glory, Johnson sparks a gang war with the Genovese crime family, allying himself with militant civil rights leader Malcolm X (Nigel Thatch) in the process. 
The star-studded cast led by Whittaker and Giancarlo Esposito also features appearances from big names like Vincent D'Onofrio, Chazz Palminteri, Whoopi Goldberg, Method Man, and Paul Sorvino. Lauded by critics for its depth and complexity, "Godfather of Harlem" explores a fascinating part of New York mob history with thoughtfulness and nuance.
Justified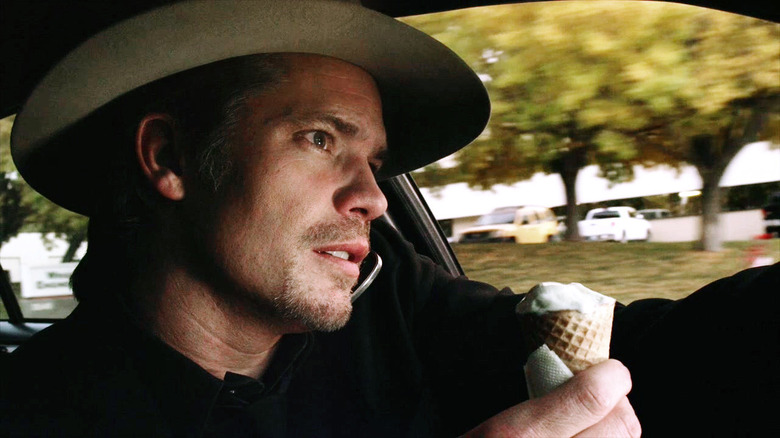 FX
"Justified" is what you'd get if you flipped the script on "Tulsa King" and focused the action on the law enforcer instead of the mobster. Just as The General cavorts with ATF agent Stacy Beale, creating an uncomfortable connection for the government agent, so too does Deputy US Marshal Raylan Givens have a highly inappropriate relationship with witness-turned-suspect-turned-drug maven Ava Crowder. Oddly enough, The General and Givens also share a love of ice cream.
Based on the works of Elmore Leonard, "Justified" centers on the snarky, smooth-talking, sharp-shooting U.S. Marshal Givens and follows the criminal mischief and goings-on in Harlan County, Kentucky. There, Givens has been reassigned after a fatal shooting and is confronted by gangster Boyd Crowder, whose father Bo had run the drug trade in the region for decades. Raylan faces down everything from escaped fugitives and drug mules to hitmen for the Dixie Mafia. One of the biggest strengths of the series it's first-rate villains, like the psychotic criminal mastermind Robert Quarles, eccentric underboss Wynn Duffy, and Detroit crime kingpin Theo Tonin.
The series features a star-making turn for "Deadwood" veteran Timothy Olyphant, "The Shield" actor Walton Goggins, and an ensemble of big-name guest stars that includes Neil McDonough, Sam Elliott, and Mary Steenburgen. Violent, fast-paced, action-packed, and full of quick wit, "Justified" remains one of the best-reviewed crime dramas in recent memory and was nominated for six Primetime Emmy Awards.
Better Call Saul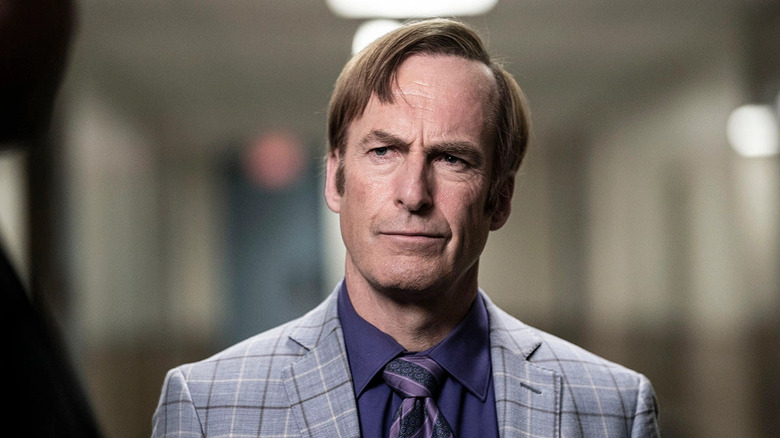 AMC
Well known as the spin-off to the award-winning "Breaking Bad," one might worry that "Better Call Saul" would require a primer before viewing. Well, worry not, because series creator Vince Gilligan managed to craft a compelling series that's part sequel, part prequel, part spin-off, and which can be enjoyed without ever having seen its parent series. Though the focus of the show isn't on a ruthless gangster, but instead on an eccentric lawyer, "Better Call Saul" perfectly captures the same sense of violent, gritty fun as "Tulsa King."
Debuting in 2016, "Better Call Saul" follows Bob Odenkirk as shady legal smart-aleck Jimmy McGill, an unscrupulous attorney and sympathetic everyman struggling to ply his trade at the start of the series. Unable to get his career off the ground, he's constantly being set back by his egomaniacal and more successful brother Chuck (Michael McKean). Eventually, though, Jimmy's activities begin to move outside the law as he works with a notorious drug ring and various criminal figures. Over the course of the show's impeccable seven-season run, unlucky and beleaguered Jimmy becomes the slimy, slippery attorney to the criminal underworld known as Saul Goodman.
One of the biggest critical hits of the decade, "Better Call Saul" is full of grizzly stories, earnest drama, and wickedly delicious dark comedy. Never afraid to go to extreme places, it turns the despicable Saul Goodman into a lovable anti-hero, much like The General in "Tulsa King."
Fargo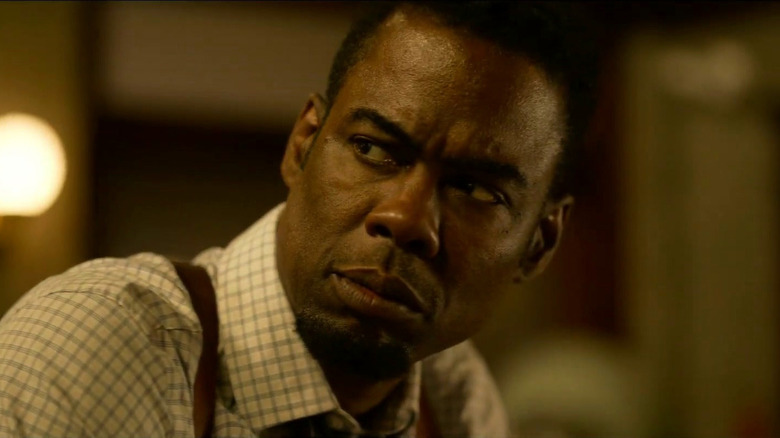 FX
If you're looking for the perfect blend of crime fiction and black comedy at the movies, you'd go for a Coen brothers film. The two directors' work on classics like "Blood Simple" and "No Country for Old Men" has made them legends. Fortunately, one of their best films was later adapted for TV, with the 2014 FX series "Fargo" becoming one of the best-reviewed crime series of the last decade.
Across a set of sporadically released seasons, "Fargo" tells a series of self-contained epics mixing pulp fiction and crime comedy. Taking inspiration from the movie, the world of "Fargo" is full of crooks, mobsters, and dangerous killers, as well as its share of backwoods yokels who get mixed up in their criminal conspiracies. What makes the series so special, however, is how it jumps around in time. Season 2 flits back to the 1970s to tell the story of a frustrated couple who accidentally kill a mobster, for instance, while Season 4 takes a journey to the 1950s when a gang war breaks out between two rival crime families. 
Star-studded ensemble casts fill each season, with Martin Freeman, Kirsten Dunst, Billy Bob Thornton, Ewan McGregor, Mary Elizabeth Winstead, Chris Rock, Timothy Olyphant, and more popping up throughout. Full of dry wit, graphic violence, and plenty of nail-biting thrills and jaw-dropping surprises, "Fargo" has it all and comes with our highest recommendation.
Ray Donovan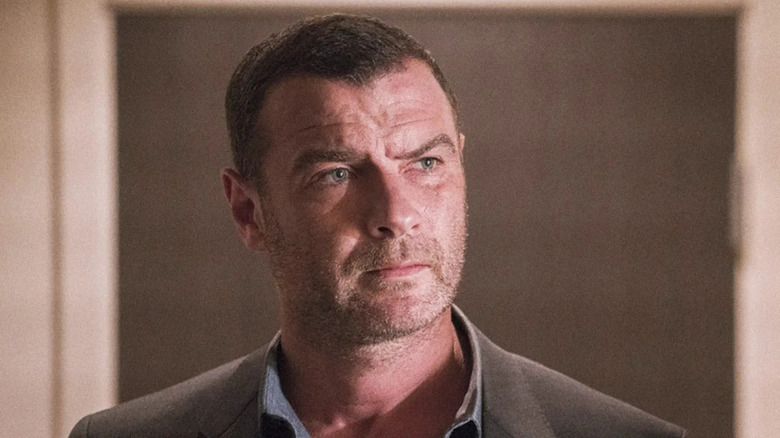 Showtime
In "Tulsa King," Dwight Manfredi moves out to Oklahoma as a one-man mafia, at least to start. If you like Dwight's bullheadedness, his determination, and his ability to intimidate on the strength of his singular will alone, check out the Showtime series "Ray Donavan." Led by Liev Schreiber, the crime drama follows the adventures of the eponymous Ray, a fixer and one-man enforcer who protects the lifestyles of the rich and famous. 
From his home in Los Angeles, Donovan becomes one of the most powerful underworld figures in a city full of powerful people. From celebrity actors and star athletes to tycoons and politicians, Donovan's job is to help those whose illegal activities need a little covering up. Through blackmail, extortion, murder, and mayhem, Donovan bribes, schemes, and muscles his way to making sure his clients stay squeaky clean. But while he may not have a crime family by his side, Donovan still has a family that causes problems for him. This comes mostly in the form of his father Mickey (Jon Voight), who's released from prison and whose own criminal activity threatens to drag Ray down with him.
Of every main character on this list, Ray might be the most like Manfredi in "Tulsa King," a towering physical presence whose reputation alone intimidates his enemies. Though the show isn't as high on the humor scale, it's still an engaging and gripping drama that shouldn't be missed.