The Importance Of Ethan Clade's Strange World Journey According To Jaboukie White-Young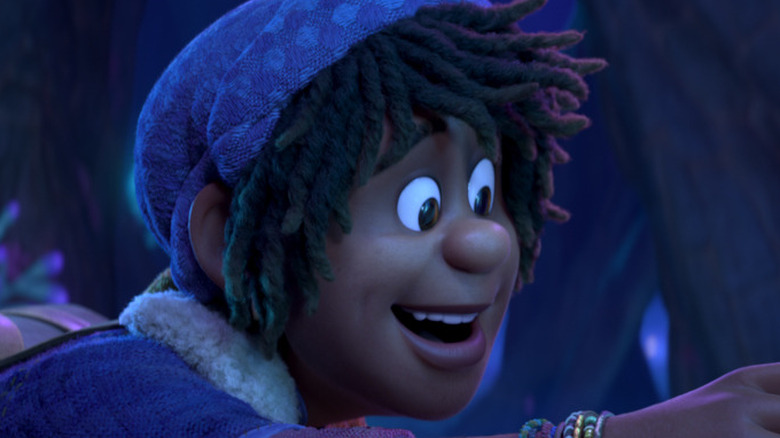 Disney
Disney's latest animated film, "Strange World," is all about the Clade family. The Clades are a group of daring explorers, but not every single Clade is known for their derring-do. Eldest son Searcher (Jake Gyllenhaal) is a farmer who has never trotted the globe like the Clades of yore. His son, teenager Ethan (Jaboukie Young-White), is ready to take up the family mantle and follow his grandfather Jaeger (Dennis Quaid) into the world of exploring. But then the entire family — the clan's confident mom, Meridian (Gabrielle Union), included — soon find themselves exploring an uncharted world called Avalonia. The Clades must rally together and play to each other's strengths to make their mission to Avalonia a roaring success.
It's Ethan — who happens to be gay, whose thirst for adventure puts him in conflict with his more staid dad, and who is dealing with a major crush while trying to cope with all the havoc in his life — who drives a lot of the adventure and change inherent in "Strange World." Per Ethan's voiceover artist, Jaboukie Young-White, his journey is vital to the film and to the Clade family's wellbeing at large. Here's what Young-White told us about how Ethan's story contributes to "Strange World" as a whole.
Jaboukie Young-White loves Ethan's character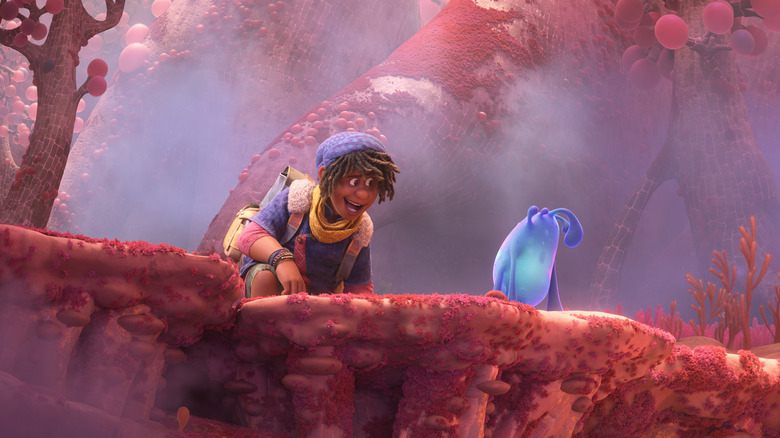 Disney
During a presser attended by Looper, our very own Jeff Ewing asked Jaboukie Young-White why Ethan Clade is such an important addition to the Disney canon.
"I love Ethan's character just because there is so much that he's figuring out at this time, and his identity, and so many facets of his identity are all of him at once," Young-White said. "It's not a story about him coming out, it's not a story about him trying to find acceptance for his sexuality, it's just Ethan coming into himself wholly, fully, and in an environment that is ready to support him. And I think in any medium that's really interesting, and in animation that's huge."
While Disney Animation has boasted supporting queer characters before — most recently in "Lightyear" — Ethan will be the first ever gay protagonist in a Disney Animated feature film, per Animation Magazine. Young-White, too, is openly gay. 
"Strange World" is slated to open exclusively in theaters on November 23.