Why Jasmine Guy Defended Lisa Bonet From Producers On A Different World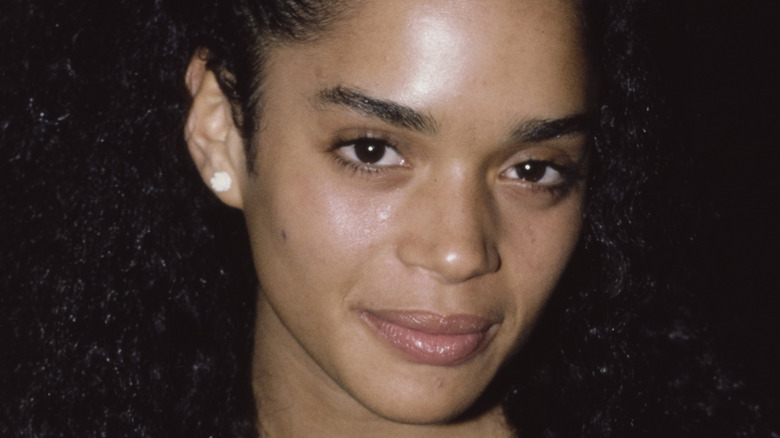 Michael Ochs Archives/Getty Images
A spin-off of "The Cosby Show," the sitcom "A Different World" focused on the student life of Denise Huxtable (Lisa Bonet) after she goes off to school at Hillman, a fictional, historically black college. 
"A Different World" intended to focus on the experiences of black university students through the eyes of Denise, though there were white student characters as well during the first season. However, Bonet became pregnant with her first child the summer after filming. Although most moviegoers now happily recognize Bonet and Lenny Kravitz's child as "The Batman" star Zoe Kravitz, sadly her arrival wasn't initially celebrated by all. In fact, according to Lenny Kravitz's memoir, series creator Bill Cosby tersely responded, "Lisa Bonet is pregnant, but Denise Huxtable is not," and forced Bonet off the show (via MovieWeb).
The second season ended up becoming a very different story, as the sitcom dropped the white characters and focused on the black students. Perhaps most importantly, the show also suddenly shifted central characters. Instead of following Denise's college experience, the show zeroed in on Whitley Gilbert-Wayne (Jasmine Guy) and Dwayne Cleofis-Wayne (Kadeem Hardison).
But even before this shake-up, Guy was outraged at how Bonet was treated. 
Jasmine Guy claims the show's producers were demeaning and cruel to Bonet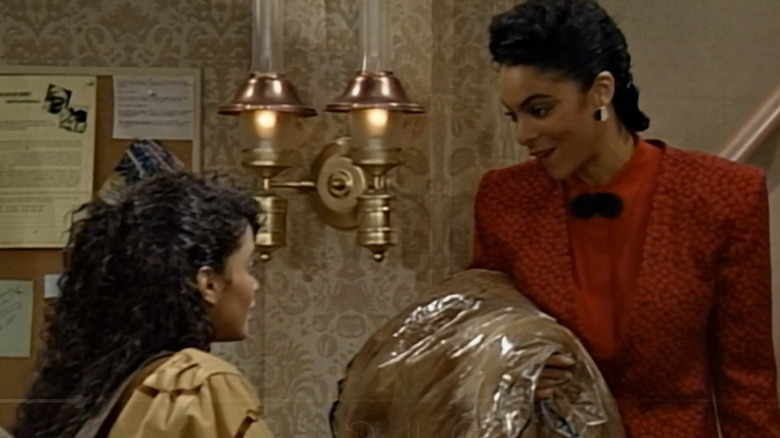 NBC
When Jasmine Guy recently appeared on the morning radio show "Breakfast Club" alongside former co-star Kadeem Hardison, she eventually delved into the problems on the set of "A Different World." The atmosphere could be so dysfunctional, in fact, that Guy wanted to quit early on, but she was still locked into a six-year contract.
Even so, she felt the lead actress received the worst treatment from the show's producers. Guy recollected, "That first season, I'm telling you, it was whack, and I didn't like the way they were treating Lisa Bonet." Evidently, the producers were extremely confrontational and dismissive of her performance, even shouting at her. Guy said she normally didn't interfere on sets, but it didn't sit well with her. "I was like, 'Oh no, you're not treating her like that,'" Guy said. "She had to hire security."
Sadly, this just goes to show that the kindhearted atmosphere visible onscreen isn't always quite as aligned with the behind-the-scenes environment as we'd all like to think.