Chumlee's One Piece Of Advice To Anyone Thinking Of Coming To The Gold & Silver Pawn Shop - Exclusive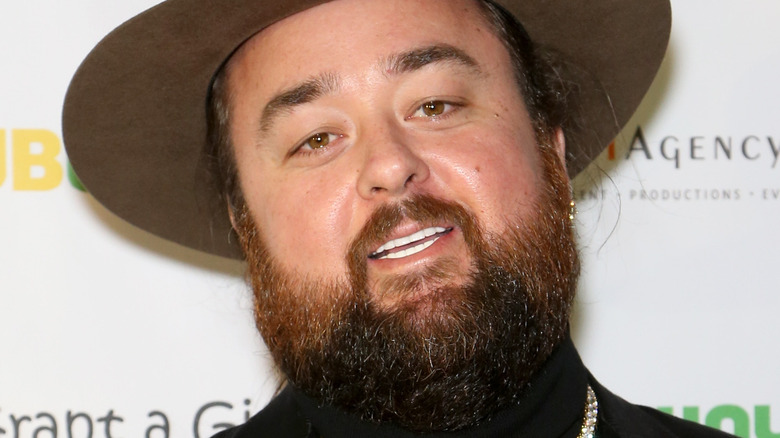 Gabe Ginsberg/Getty Images
Who knew there was so much to learn at a pawn shop? That's certainly the case if you visit the Gold & Silver Pawn Shop in Las Vegas, Nevada, home to History's "Pawn Stars." People from all over the globe travel to this hock shop to see all of the treasures hidden within its walls. Plus, if you have a rare antique you're looking to get some cash for, you can always bring it in and learn something about the item from Rick Harrison or one of his many experts. 
The reality series has been going strong for well over a decade at this point, but it's not slowing down in the slightest. In fact, Harrison and the gang are branching out into other television ventures with the recently released "Pawn Stars Do America." As the name suggests, Rick, along with his son, Corey, and the ever-so-lovable Chumlee, travel around the United States to see some items they may have never gotten a chance to check out otherwise.
But your best bet for getting a glimpse of one of the guys will be to visit the mainstay shop. Don't be intimidated just because it's on TV; in an exclusive interview with Looper, Chumlee spoke all about what you need to know before heading over for a visit. 
The lines aren't so bad now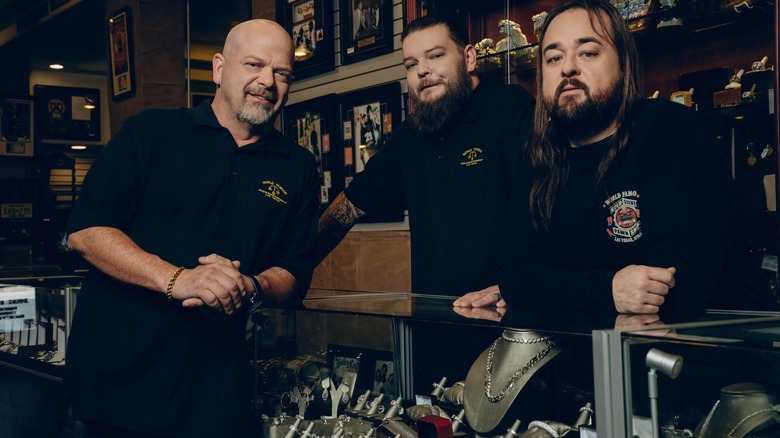 Clarke Tolton/History
Chumlee was more than enthusiastic to encourage everyone within earshot to head over to the Gold & Silver Pawn Shop. Whether you're looking to sell something or just want to take a gander at what the gang's selling, there's something for everyone. Chumlee did have to offer these words of wisdom concerning the lines at the shop: "If you see a line, don't get scared. It's maybe a five or 10-minute line, but they move pretty fast now. We've got that system down, so if you're hearing on the internet that the lines are crazy, they move really fast these days." He also recommended wearing a shirt and shorts if it's the summertime because it does tend to get toasty in Vegas at that time of year.
Of course, the Gold & Silver Pawn Shop isn't the only attraction to see while you're in town. There's also Chumlee's own candy shop right next door where you can check out all sorts of delicacies. Plus, now that Chumlee has finished filming "Pawn Stars Do America" — which took him out of state — he'll be back doing appearances at the store, so you may even get a chance to see the "Pawn Stars" star. As he put it, "Now that I'm off the road, I will be back in the candy shop two or three days a week, doing meet and greets with everyone." So whether you feel like purchasing antiques or some sweets, head on over to both of these great shops — there's plenty to see.
New episodes of "Pawn Stars Do America" air every Wednesday 8:00 p.m. ET on HISTORY and are available for streaming the next day.