The Equalizer Fans Are Buzzing Over Robyn And Dante's Connection In Season 3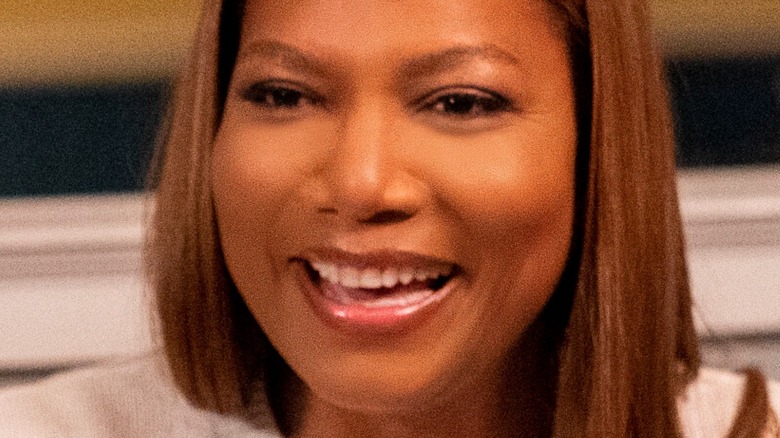 Michael Greenberg/CBS
In Season 1 of "The Equalizer," Robyn McCall (Queen Latifah) and Detective Marcus Dante (Tory Kittles) were enemies, and he was bound and determined to arrest her for her vigilante justice. In Season 2, they came to more of an understanding, willingly working together to get the bad guys off the street. Now, in Season 3, things between them are getting ... copacetic. And everyone seems to realize it except for the two of them.
That's according to the show's fans on social media, at least. But this is nothing new in the world of network TV. Some of the most iconic TV couples of all time — and the fans watching at home cheering them on — were tortured season after season with showrunners leveraging the "will they, won't they" trope to keep ratings high. And the writers for Season 3 of "The Equalizer" are taking no prisoners, putting #McAnte fans through the bittersweet aggravation of having the characters get so close, only to pull away at the last second. When will their inevitable romance boil over into true passion? It's hard to say. But fans can't wait for it to happen.
Fans are eager for them to get together already!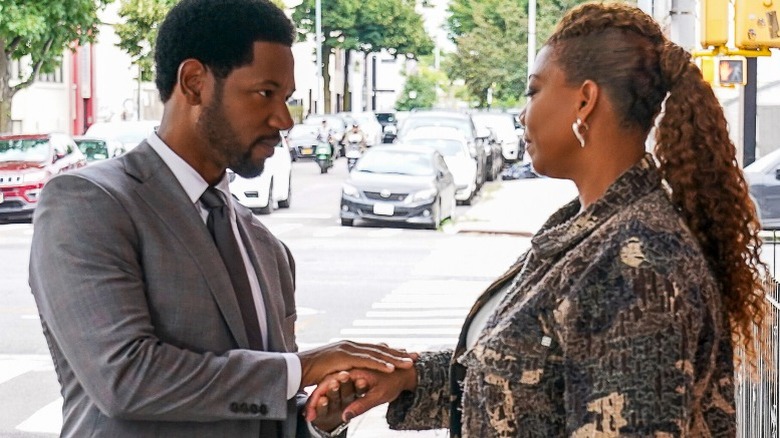 Michael Greenberg/CBS
Season 3, Episode 5, "Blowback," was particularly spicy for fans who are acting out the "now kiss" meme at home every time they see Robyn and Dante on screen together. And we're not exaggerating because at least one passionate fan @badnecklace confessed to literally chanting "please kiss!" at her television. Others like @swilliams_21 are sick of all the teasing already and want them to get together. Many of those tweets have replies which enthusiastically agree.
Despite the lack of physical romance, viewers are mesmerized by how well the two actors work well together whenever they share scenes. Both @ff3ntse and @fuzzytomato are big fans of their on-screen chemistry, with the former insisting that Robyn and Dante "are the cutest."
Even if Robyn and Dante don't move forward romantically any time soon, we're pretty sure fans will keep tuning in each week. And they'll have plenty to watch. Season 3 is still underway, and CBS has already renewed the series for a fourth.