Ryan Coogler Used Basketball Analogies To Direct Alex Livinalli On Black Panther: Wakanda Forever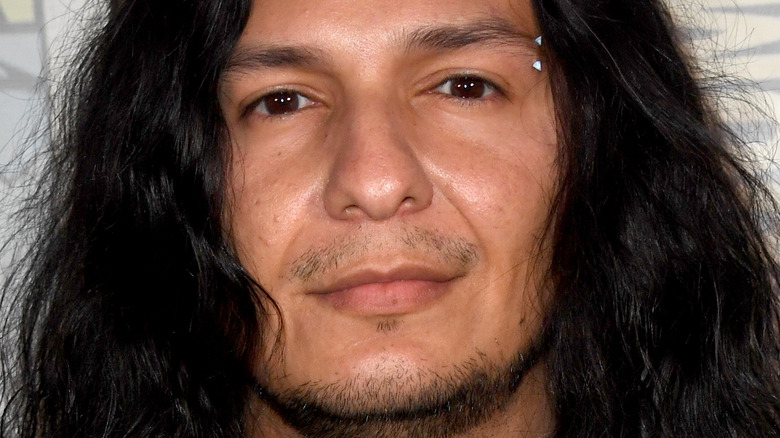 Albert L. Ortega/Getty Images
Ryan Coogler seems to be a director who can take on any challenge. From tackling his first feature film, "Fruitvale Station," which became a Sundance Film Festival darling, to reinvigorating the "Rocky" franchise with "Creed" to inspiring an entire generation with the first "Black Panther," it would seem that Coogler is a true force to be reckoned with. Undeniably his tallest order came when helming "Black Panther: Wakanda Forever." Taking place a year after the sudden passing of King T'Challa (Chadwick Boseman) to an unknown disease, the mighty kingdom of Wakanda is under attack by an equally powerful nation ruled by king Namor (Tenoch Huerta Mejía), and it is up to Shuri and the others to try resolving this conflict without their noble king.
Not only was Coogler tasked with crafting a blockbuster that could top the Oscar-winning, record-shattering 2018 film, but he had to do it all without Chadwick Boseman, who died following a lengthy battle with colon cancer in August 2020 (via CNN). The immense pressure of performing such a feat was one that Coogler would describe as the most difficult thing he's had to do in his career (via ComicBook), and understandably so. However, the director was not only able to craft the film but ensured that his cast and crew were taken care of during the likely emotionally heavy production. One of the ways he did this was through his unique way of communicating, which left a positive impression on the ensemble.
Coogler communicated in his actors' language
When helming "Black Panther: Wakanda Forever," director and co-writer Ryan Coogler had a responsibility not only to honor the late Chadwick Boseman's legacy but also to honor the hard work put in by the cast. In an interview with Collider, Attuma actor Alex Livinalli explains the unique manner in which Coogler directed him. "I'm a huge basketball fan and in one of our meetings we started talking about basketball," the actor explains. "And a lot of times when he as giving me directions he would use these basketball analogies and that to me was like, ahh, you're talking to me."
Livinalli also admires Coogler's ability to find and explain the humanity within his characters, saying, "It was such a unique experience because he finds a way to communicate with you in your own language." This language analogy applied more literally as well. In the same interview, Namora actress Mabel Cadena brings up how Coogler attempted to learn Spanish to better communicate with the Mexican actress.
It's hard to imagine anyone else but Ryan Coogler taking on the pressure of directing this daunting film, let alone anyone with such a loving understanding of their cast. Namor actor Tenoch Huerta Mejía puts it best in a behind-the-scenes featurette, explaining, "Ryan is an artist. He has the heart to listen to you, to look in your eyes and go deep, not just in the story, but your soul."