Why Jaboukie Young-White Found Playing Ethan Therapeutic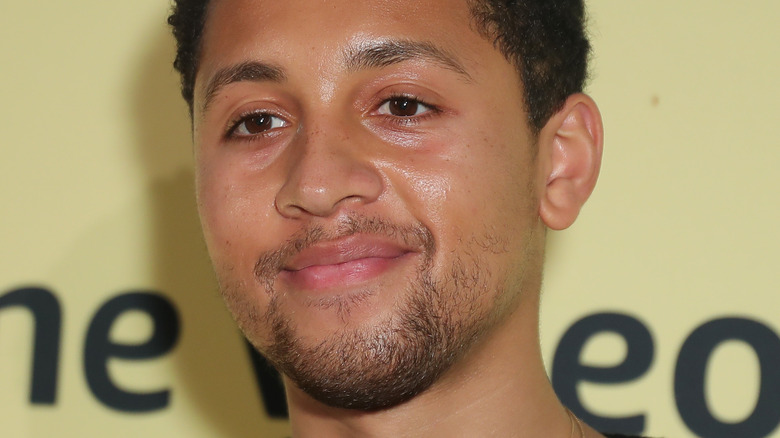 Leon Bennett/Getty Images
While Disney has become a juggernaut in recent years, with franchises such as the MCU and Star Wars under its wing, the studio is still largely associated with animated films. Their repertoire has included everything from the 1992 fairytale "Beauty and the Beast" to the 2021 supernatural family drama "Encanto."
The newest addition to the company's filmography is titled "Strange World." Written by Qui Nguyen, whose most recent work with Disney was with "Raya and the Last Dragon," the film is co-directed by Nguyen and Don Hall, who is the creator of the "Baymax!" TV series and the co-director of "Big Hero 6." The film's voice cast includes Jake Gyllenhaal, Lucy Liu, Gabrielle Union, Dennis Quaid, and Jaboukie Young-White, with the latter performer playing Ethan Clade, son of Gyllenhaal's Searcher Clade and grandson of Quaid's Jaeger Clade.
In a recent press session attended by Looper, Young-White was asked about his time playing Ethan, and he revealed there was something in particular that made the experience feel therapeutic. Here's what he had to say.
Running through the gamut of emotions at the end of every session was especially helpful to Young-White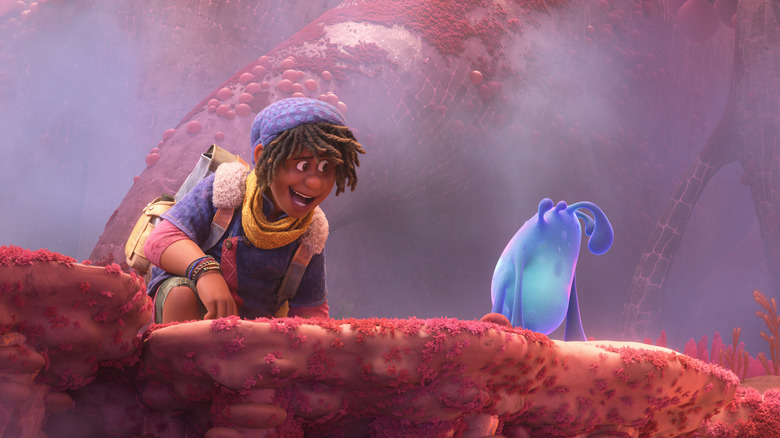 Disney
During the aforementioned presser, Jaboukie Young-White was asked about the most fun part of playing Ethan. In response, Young-White highlighted the weed-picking scene but went on to elaborate that it wasn't the most fun experience he had while shooting the movie. Instead, it was the last part of every shooting session, where the cast was instructed to go through a gamut of emotions and reactions, from screaming to laughing — to laughing like they were about to cry.
Young-White noted that the process of going through everything felt the most therapeutic. He likened it to the 2019 horror film "Midsommar," noting that he and co-directors Don Hall and Qui Nguyen would get in a circle and yell, much like a particular scene in the movie. "This whole experience has been really emotional and fun," Young-White concluded.
The performer also spoke about the character of Ethan Clade, and how he represented the attempt to break away from generational cycles. Young-White expanded on the topic, saying that Ethan often attempts to play the peacemaker, but risks falling into the same generational issues that plague the Clade family. Young-White concluded that Ethan was a good introduction to the generational aspect of the story.
"Strange World" opens exclusively in theaters on November 23, 2022.