Julie Kavner Had A Hilarious Response To Requests For Her To Speak In Marge Simpson's Voice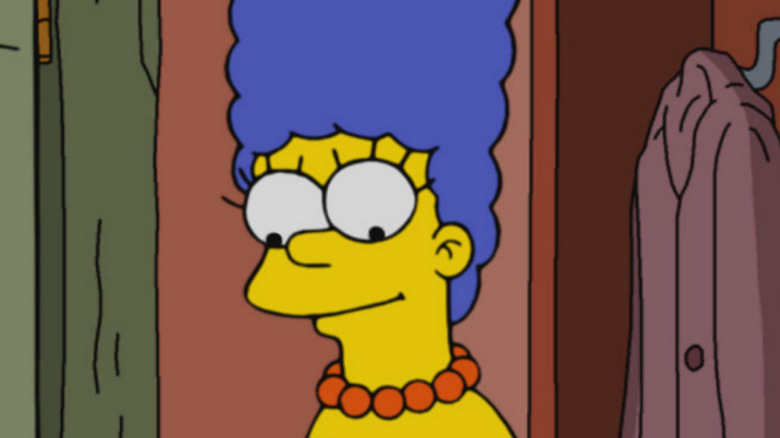 Fox
Julie Kavner has been a cast member on the animated series "The Simpsons" since its debut in 1989, but she actually started playing her signature character well before that. The actor previously provided the voice of Marge Simpson on "The Tracy Ullman Show" two years prior, when "The Simpsons" started as a series of cartoon shorts between commercial breaks. 
Since that time, she has voiced multiple characters on the Fox comedy's more than 700 episodes, though her main role is still that of the family matriarch. The actor has earned eight Emmy nominations over her long career, including a win for "Outstanding Voice-Over Performance" in 1992 for her role in the memorable Season 3 episode "I Married Marge."
Thirty years after that Emmy win, Kavner is still playing the animated mom with towering blue hair, but she only uses her Simpsons voice inside the recording studio — and for good reason
Julie Kavner doesn't like to do Marge Simpson's voice for fans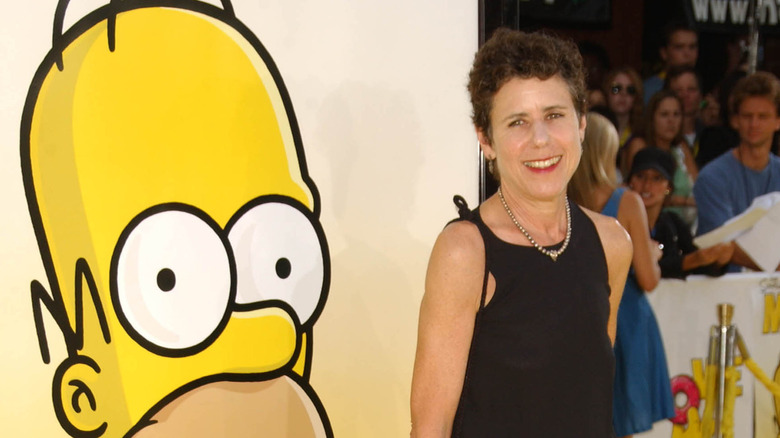 s_bukley/Shutterstock
Julie Kavner's voice is so unique that it is no wonder fans recognize her when they run into her out in public. In a 1993 interview, Kavner was asked about what she does when fans approach her to do Marge's voice. "Well usually they're about five years old, so for them, I don't mind. The adults I worry about." She said. "No, you can't turn down a kid — but you can turn down an elderly person."
An article in the Los Angeles Times revealed that there is a clause in Kavner's contract that states she will never be required to play Marge on camera. Her reason for limiting Marge and the other animated characters she voices to the screen was simple. "Why destroy the illusion for children?" she explained. "I don't want [Marge's] voice to ever come out of this face. Ever. "