Kelsey Grammer Really Wants To Bring His Beast To The MCU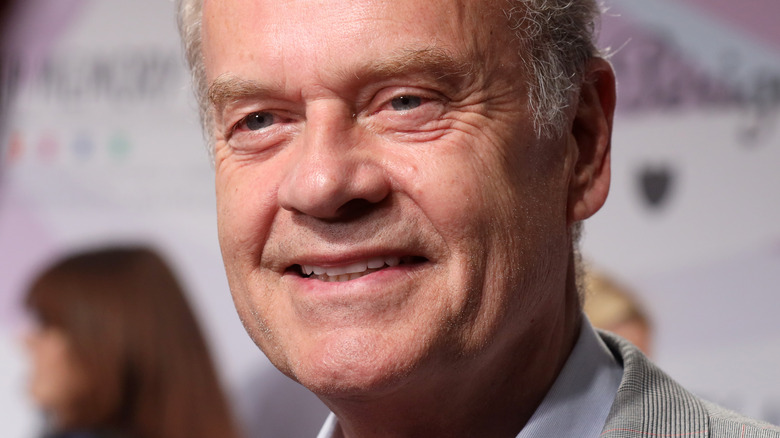 Gabe Ginsberg/Getty Images
The fifth phase of the Marvel Cinematic Universe is on the horizon, and if the fourth phase is any indication, big things are coming up. In addition to all kinds of multiversal shenanigans and the emergence of new heroes and villains, Phase Four introduced mutants — individuals with genetic mutations that give them extraordinary abilities — to the MCU fold. When it comes to the main timeline, both Kamala "Ms. Marvel" Khan (Iman Vellani) and the leader of Talokan, Namor (Tenoch Huerta), have shared with audiences the results of their mutated genes.
Of course, when people think of Marvel mutants, more often than not, they're thinking of one iconic faction: the X-Men. This legendary team of folks with superhuman powers has united (and disbanded) on the pages of Marvel Comics for decades, yet they haven't made their MCU debut up to this point. They notably starred in their own franchise under the 20th Century Fox banner from 1999 to 2020, but fans are understandably excited to see them join the likes of Spider-Man (Tom Holland), She-Hulk (Tatiana Maslany), and more on screens big and small.
One of the most prominent and recognizable X-Men members is Beast, also known by his civilian name, Hank McCoy. It stands to reason that he'll pop up in the MCU someday, and when he does, Kelsey Grammer is hopeful that he'll be the one to do so and follow up on his previous performances as the character.
Grammer takes the role of Beast seriously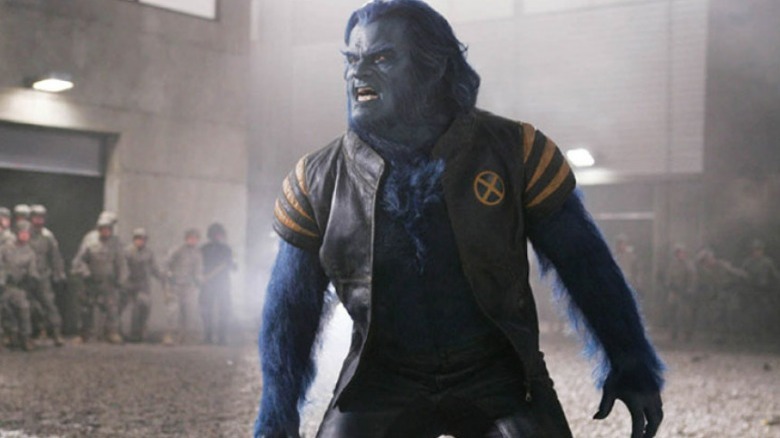 20th Century Studios
For those unfamiliar, Kelsey Grammer donned the blue fur and makeup of Beast a couple of times in the Fox "X-Men" film series. He debuted in 2006's "X-Men: The Last Stand" and made a brief cameo in 2015's "X-Men: Days of Future Past," with Nicholas Hoult playing his younger self. As it turns out, the "Frasier" star is eager to do more as Dr. McCoy, this time in the MCU. "If they don't ask me to return to the role of Beast, I'll never go to Disneyland again. I'd love for them to do that. I want to do that," he told Movieweb on November 14, 2022, making it abundantly clear that he takes the part very seriously.
Should Grammer get another shot at Beast, he'll join a rapidly-expanding list of Fox "X-Men" alums who've returned to their respective characters in some form. Though technically he was Ralph Bohner, Evan Peters came back as Quicksilver on the Disney+ hit "WandaVision" in 2021, followed by Patrick Stewart's reprisal of Professor Charles Xavier in 2022's "Doctor Strange in the Multiverse of Madness." Perhaps most shocking of all, it came to light recently that Hugh Jackman will play Wolverine one more time in "Deadpool 3," which, naturally, is led by Ryan Reynolds as the titular "Merc with a Mouth."
Though he never got much to do in the Fox "X-Men" saga, Kelsey Grammer showed a lot of potential as Beast. One can only hope that his wish of playing the character again will be granted by the powers that be at Marvel Studios.