Fans Are Calling For Ryan Coogler To Direct Doctor Doom Following Black Panther: Wakanda Forever's Success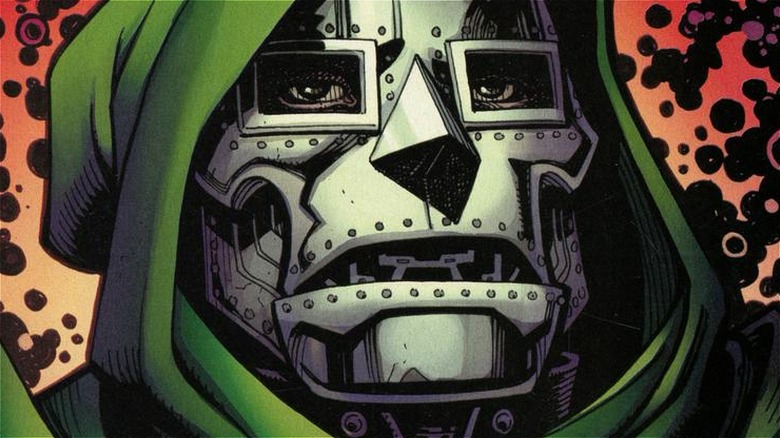 Marvel Comics
"Black Panther: Wakanda Forever" is certainly earning a ton of praise, both for its deft handling of Chadwick Boseman's passing, and its nuanced portrayal of an international conflict between Wakanda and Talokan. Currently holding around an 84% critic score and a 95% audience score on Rotten Tomatoes, "Wakanda Forever" highlights what happens when two reclusive and mysterious technologically advanced civilizations battle it out with each other. Talokan, a Mesoamerican iteration of Atlantis, is led by Namor (Tenoch Huerta) and he has very good reason not to trust the surface world as he clearly remembers what happened to his society before they fled to the depths of the ocean.
Speaking with Cinema Blend, director Ryan Coogler said of Namor's utilization, "We went through a lot of iterations of Namor, but they always had that at the core — the idea that he feels like it's only a matter of time before he comes in conflict with the other people that inhabit the planet. And like any wise leader or general, or anybody... he knows that your chances of victory improve if you can throw the first punch, so to speak." He continued, "So that's where he is, like Namor in the comics, he's very pragmatic, you know?" It seems though that several fans that enjoyed Coogler's version of Namor are now clamoring for him to adapt another iconic antagonist: Doctor Doom.
Fans love Coogler's take on Namor, and hope that he can bring that acumen to Doctor Doom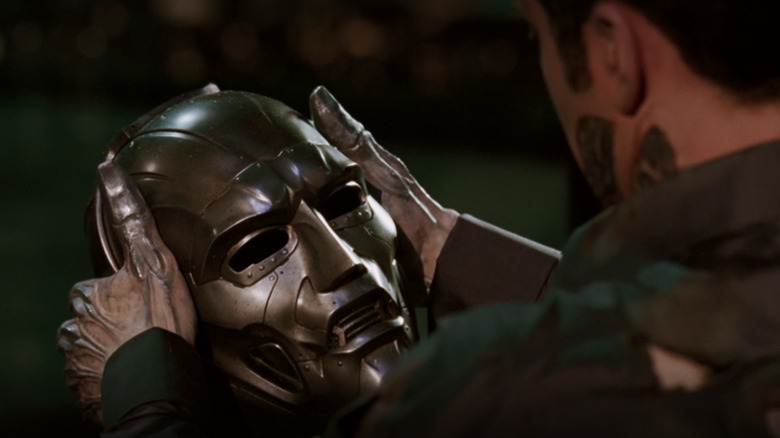 20th Century Studios
Much like Namor, Doctor Doom is a character that can sometimes straddle the line between villain and anti-hero, and the character has already appeared in two different versions of the "Fantastic Four," though he is definitely the antagonist of those movies. According to Marvel, Doctor Doom suffered the tragic loss of both of his Romani parents and soon begins to study the dark arts after discovering his mother's trove of forbidden items. He eventually becomes the ruler and protector of the fictional country of Latveria for his efforts, and although Doctor Doom is often way more villainous than Namor, his motivations stem from the hardships he faced as a child. Also like Namor, Doom approaches the protection of his country with a fair amount of aggressive pragmatism. Considering this, it makes perfect sense as to why some fans believe Ryan Coogler would successfully be able to handle the character of Doctor Doom without reducing him to a straight-up mustache-twirling tyrant of a villain.
Taking the conversation to Twitter, @CreelProduction stated, "Real talk Ryan Coogler should be the only consideration of handling Doom in the MCU. His interpretation of Killmonger and Namor are some of the best antiheroes/villains in the MCU." @TheHarl0tWitch also expressed their need for Coogler to pick up the reins for Doctor Doom and hoped the director would give Doom the Namor treatment. @blurayangel added, "The smartest thing Marvel could do after #BlackPanther Wakanda Forever is give Ryan Coogler a DOCTOR DOOM movie or show." @therealsupes felt the same way as the above comments, and said, "After seeing how complex and multi-dimensional Ryan Coogler made Namor and Killmonger, I'd love to see his take on Doctor Doom."
Some fans think that Coogler getting a chance at Doctor Doom would be a match made in heaven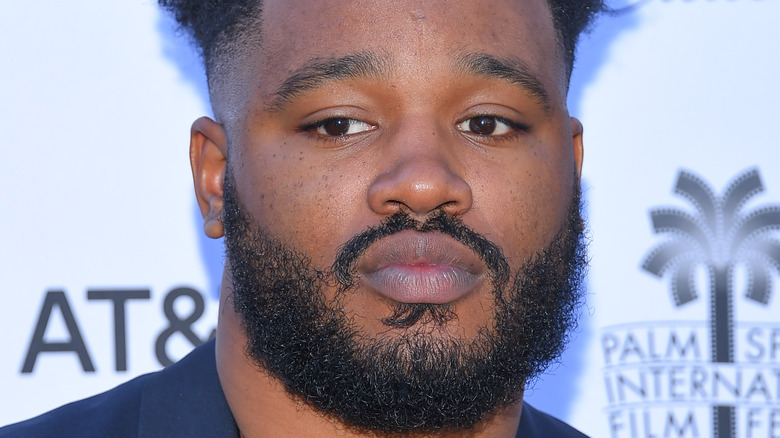 DFree/Shutterstock
However, these weren't the only people singing high praise for Ryan Coogler's take on Namor. Over on Reddit, "Wakanda Forever" fans were also of the same mind. u/ScarletSpiderForever stated, "After seeing how AMAZINGLY Ryan Coogler handled complex and nuanced antagonists like Namor and Killmonger...Man, can we PLEASE have him tackle Doctor Doom next, somehow?"
u/sycamotree agreed with these thoughts and said that Coogler and Doctor Doom together would be their dream come true, as Doom is their favorite character. This caused the original poster to reply, "Imagine [Coogler] bringing the same depth of feeling and cultural authenticity to Doom's Romani background, matching Doom's arrogance and charisma and empathy from the comics...Match made in heaven!" 
In other words, it appears as if Coogler's success at bringing a layer of empathy to Namor to the screen has been met by hopeful fans that would love to see the director's take on the complicated Fantastic Four nemesis. That said, there is already a director attached to the new "Fantastic Four" film, "Wandavision" creator Matt Shakman, though he's reported to still be in early talks with Marvel (via Deadline). However, it's unknown if Doctor Doom will feature in the MCU version of this story, and Coogler might get a chance to work with the character in another project down the line regardless.