BioShock Director Francis Lawrence Explains Why He Wanted To Adapt The Iconic Game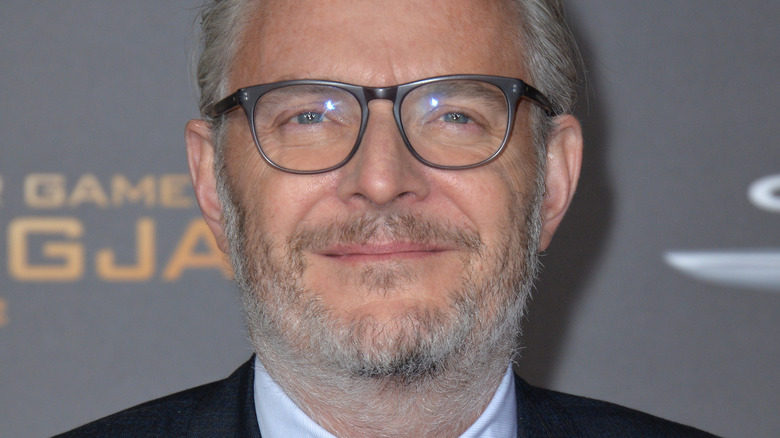 Featureflash Photo Agency/Shutterstock
The original "BioShock" video game, which came out on the Xbox 360 and PC in August of 2007, remains one of the defining titles of its era. In fact, "BioShock" is one of a small number of games with a near-perfect Metacritic rating, reflecting the acclaim it garnered at the time of its release.
While the high esteem in which plenty of gamers hold "BioShock" seemingly makes it a good candidate for a film or TV series, the process of adapting "BioShock" has become plenty complicated in practice. Notably, at one point in 2009, Universal Pictures considered turning the property into a film before ultimately backing out. In response, its one-time director Gore Verbinski shared that a "BioShock" movie would never happen in his estimation, based on the need for both a high budget and content necessitating an R rating.
Nevertheless, more than a decade later, Francis Lawrence now is directing a "BioShock" movie for Netflix. Lawrence, whose involvement in the project broke in August of 2022, discussed the status of his "BioShock" film in an interview a few months later, during which he shared some insight into just why he's interested in bringing the game's unique world to life on the silver screen.
Francis Lawrence is a big BioShock fan
On November 14, 2022, Collider published an interview with director Francis Lawrence about the "BioShock" film adaptation he's directing for Netflix. At one point during their discussion, interviewer Steve Weintraub asked Lawrence why he personally believes "BioShock" will work well in movie form. In response, Lawrence largely praised his source material.
"First of all, I think it's one of the best games ever created," Lawrence said. "It's also, I think, one of the most visually unique games ever created." Lawrence additionally cited the fact that the story and characters in "BioShock" serve philosophical purposes as one of the game's unique strengths.
"There's real ideas and philosophies underneath the game property, and it's really, really, really thought out. A lot of games may have a great world of some kind, or they may have a great lead character, or they may tee you up for great set-pieces, but they don't really have the ideas, they don't have the kind of weight and the gravitas that 'BioShock' does," Lawrence continued.
Finally, Lawrence praised the fact that "BioShock" incorporates tropes from various categories of genre fiction, including body horror, period fiction, and sci-fi. From the sound of it, then, Lawrence is more than just a casual "BioShock" fan, and may therefore be capable of capturing much of what makes "BioShock" tick in his movie adaptation for Netflix.