Sylvester Stallone Shares Fan-Made Poster For Creed 2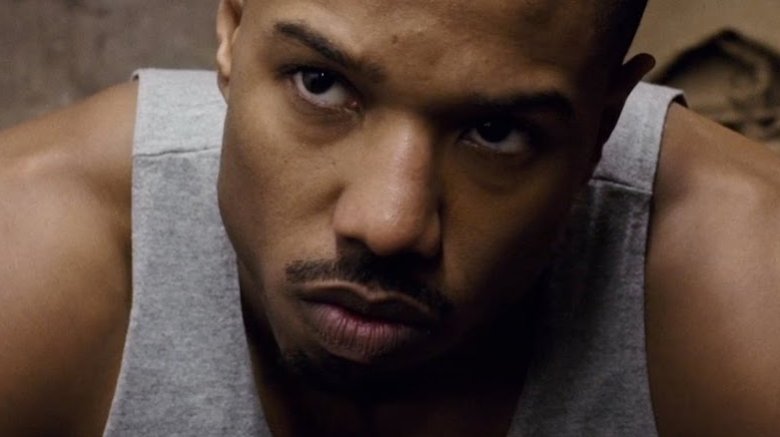 YouTube
The world has been buzzing about Ryan Coogler's Black Panther this weekend, but an exciting reveal in connection to his past work, the acclaimed sports drama Creed, that came on Saturday is also worth getting hyped about. 
While he took the reins for the first Creed, Coogler is attached as an executive producer on Creed 2, and the sequel's co-writer and co-star Sylvester Stallone took to Instagram to share a fan-made poster for the film. 
The poster features a split photo of Michael B. Jordan's Adonis Johnson and Florian "Big Nasty" Munteanu's Ivan Drogo Jr., with Stallone as Rocky Balboa and Dolph Lundgren as Ivan Drogo standing behind the two young fighters. Stallone captioned the photo, "Fight time ..." and added the hashtags #Creed2, #healthylifestyle, and #rockybalboa1976." 
Check it out below. 
Where the first Creed film followed Adonis' journey in establishing a connection with his late father, the boxing champion Apollo Creed (Carl Weathers), by training with his former enemy Rocky Balboa, Creed 2 is said to focus on Adonis' aim to duke it out with the son of Ivan Drogo, the Russian fighter who killed Apollo during an exhibition match in Rocky IV. 
Though Stallone once considered directing Creed 2, the gig eventually went to up-and-coming filmmaker Steven Caple Jr. Despite the swap in responsibilities, Stallone is still extremely excited about the sequel pic, previously speaking about confident he is in Caple Jr.'s talents and how much he believes fans will enjoy the final product. 
"The character of Adonis Creed reflects this generation and its challenges," Stallone said in a past interview. "I believe it's important for the director to also be a part of this generation like I was in mine, to make the story as relatable as possible. We are extremely lucky to have the talented young filmmaker Steven Caple Jr. step up and accept the role of director. I am confident that he and Michael B. Jordan will hit it out of the park!"
Caple Jr. directs from a screenplay penned by Stallone and Luke Cage showrunner Cheo Hodari Coker. Original Creed actress Tessa Thompson joins the team for the sequel as well.