Kelly Reilly Admits She Really Can't Stand Beth Smoking On Yellowstone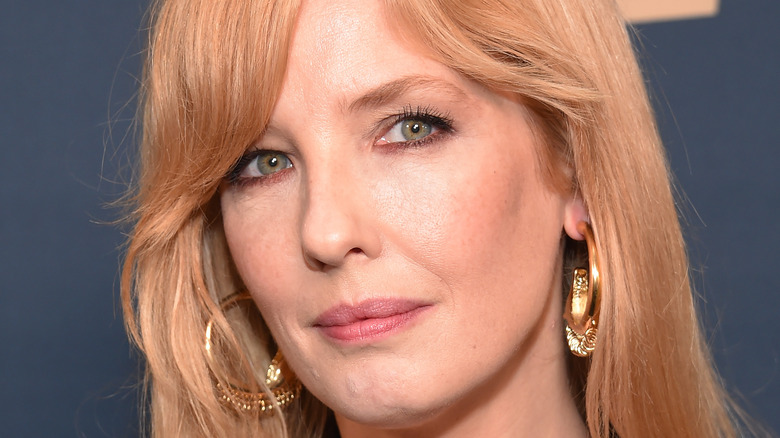 DFree/Shutterstock
Smoking in films and television shows has seen a strange resurgence. Series like "Mare of Easttown," "The Umbrella Academy," and even "Law & Order: SVU" have shown more characters enjoying a cigarette in the past several years, with streaming services like Netflix often being one of the major culprits (via Truth Initiative). 
Paramount's hit series "Yellowstone" about the fictional family that owns the largest ranch in Montana and their dealings with nearby land developers and the Broken Rock Indian Reservation also shows tobacco use freely, with resident queen Beth Dutton (Kelly Reilly) constantly smoking in her scenes. "She is a professional smoker," one fan commented on an Instagram photo of Reilly smoking. "Some of her best scenes are better because of it and I hate smoking." 
But while Beth and chain-smoking may go hand in hand, Reilly has her own thoughts about Beth's habit of lighting up all the time.
Reilly wants Beth to swap cigarettes for Nicorette gum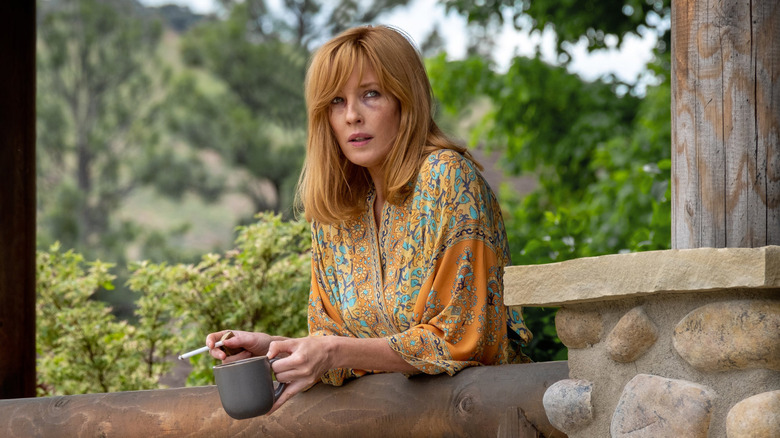 Paramount Network
If Kelly Reilly had her way, Beth would be trading in her smoking addiction for something much different. "I don't smoke, so all those cigarettes are the herbal cigarettes," Reilly told ET in an interview in January 2022. "I hate them so much and he [Taylor Sheridan] has it in the script when she's smoking and when she takes a drag, it's all written. And so I'm trying to pitch him an idea that she gets addicted to Nicorette gum. So we'll see next year if she's smoking or not."
Reilly is far from the first actor to complain about the fake cigarettes used for filming. Christina Ricci, who smoked during the filming of "Z: The Beginning of Everything," told Refinery29 that "they give you the worst headache." Ricci's costar David Hoflin concurred, calling herbal cigarettes "worse than actual real cigarettes" because the smoke "always gets in your eye."
Fans will find out in "Yellowstone" Season 5 if Beth is the same hard-drinking, chain-smoking, foulmouthed woman we know and love, or if Reilly convinced Sheridan to let her trade her cigarettes for Nicorette gum