Black Panther Has The Second-Best Thursday Previews Of Any Marvel Movie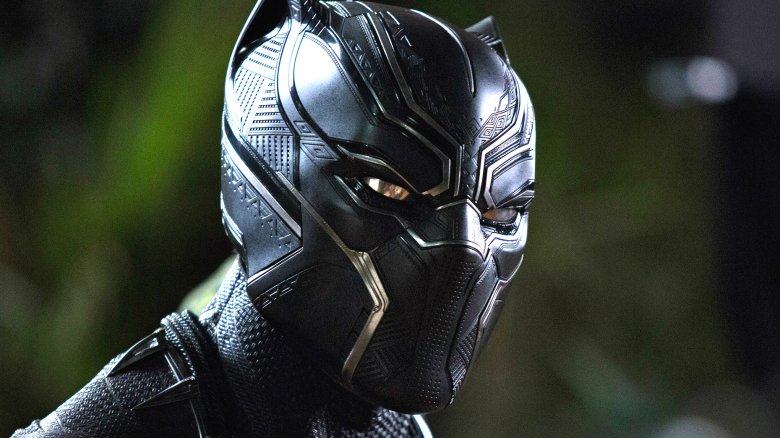 There's a new king of the Marvel Cinematic Universe.
Forbes reports that Black Panther brought in an astounding $25.2 million during Thursday previews. That's the second-best Thursday ever for any Marvel movie after 2015's Avengers: Age of Ultron ($27.6 million).
When you bring DC movies into the mix, it's the fourth-biggest Thursday preview for any superhero movie, behind only Avengers: Age of Ultron, 2016's Batman v Superman: Dawn of Justice ($27.7 million), and 2012's The Dark Knight Rises ($30.5 million). It's also the biggest pre-summer preview gross ever, opening above the $19 million that The Hunger Games made at midnight screenings in 2012, and the best Thursday opening for any non-sequel. Although, Chadwick Boseman did first introduce Black Panther in 2016's Captain America: Civil War.
Current projections have Black Panther making somewhere between $115 million and $165 million through Sunday. If it brings in more than the $117 million that Spider-Man: Homecoming made during the same timeframe last year, Black Panther would have the biggest opening weekend of any non-sequel in the MCU. An opening above $174 million would put it above 2013's Iron Man 3 for the biggest solo superhero launch of all time. 
With glowing reviews and positive buzz, it certainly seems like Black Panther could reach all of these milestones. 
Directed by Ryan Coogler (Creed), Black Panther stars Chadwick Boseman, Michael B. Jordan, Letitia Wright, Danai Gurira, Forest Whitaker, Angela Bassett, Martin Freeman, Andy Serkis, and Daniel Kaluuya.