Grey's Anatomy's Camilla Luddington Reassures Fans Ellen Pompeo Won't Be Gone For Good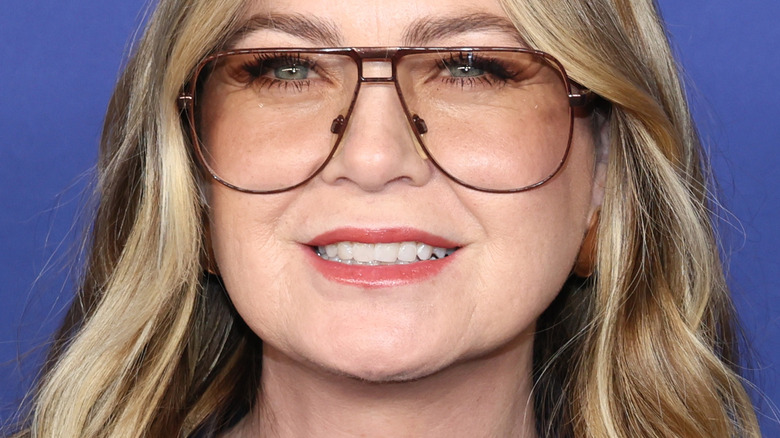 Dia Dipasupil/Getty Images
Can there be "Grey's Anatomy" without the titular character Meredith Grey (Ellen Pompeo)? This is a question that ABC's long-running medical drama is attempting to answer. For context, remember that the series first premiered in 2005 on the same network as the mystery-fantasy phenomenon "Lost," which had already had audiences hooked for a season. While Jack (Matthew Fox) and Locke (Terry O'Quinn) were discovering The Hatch, viewers first experienced Meredith Grey's iconic introduction.
On her first day as a surgical intern at Seattle Grace, she learns that her one-night stand from the night before is Dr. Shepherd (Patrick Dempsey), an accomplished neurosurgeon at the same hospital. Fans have laughed, cried, and rooted for Meredith in the intervening years. And there have been a lot of them. The ending of "Lost" aired over a decade ago, but "Grey's Anatomy" keeps chugging along. The series has lost Cristina Yang (Sandra Oh), Lexie Grey (Chyler Leigh), and even McDreamy himself. But Meredith's resilience in sticking with the hospital has allowed the show to continue. Now that it is confirmed how many Season 19 episodes Pompeo will appear in, many may wonder where the show can even go from here. But luckily for fans, "Grey's Anatomy" co-star Camilla Luddington has some comforting words.
There is more on the horizon for Meredith Grey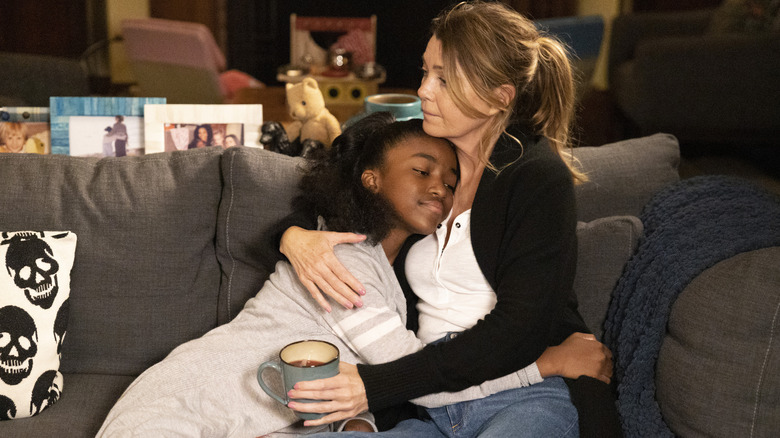 ABC/Liliane Lathan
Love it or hate it, there is no doubt that it is the end of an era on "Grey's Anatomy." After enduring ferry crashes, love triangles, and the death of her husband, Meredith is saying goodbye to Seattle. Watching her mother battle Alzheimer's has been a prime motivator for Meredith in the medical field and now she is getting her chance to address it. Meredith is moving to Boston where she can research the disease as well as show her endless support for Zola (Aniela Gumbs). But even though she is moving clear across the country, the "Grey's Anatomy" cast is sure this will not be the end. Camilla Luddington, who plays fan favorite Jo Wilson, doesn't think that Ellen Pompeo will be gone indefinitely.
"She's said this herself, she's never going to fully leave," Luddington told Entertainment Tonight's Deidre Behar. "... Jesse [Williams] comes back all the time and directs, so in whatever capacity she'll be back ... She's an executive producer. I don't foresee 'Grey's' without Grey." To be sure, it would be difficult to justify a series called "Grey's Anatomy" without Meredith Grey. Once upon a time characters like Lexie could have carried on the torch, but her devastating death made that impossible. "Grey's Anatomy" is a largely unprecedented series that has not lost popularity despite the cast changes. Through the changes and traumas, Meredith Grey's powerful presence has held the show together for all these years.