Meredith's Endless Support For Zola Has Grey's Anatomy Fans Emotional After Season 19, Episode 5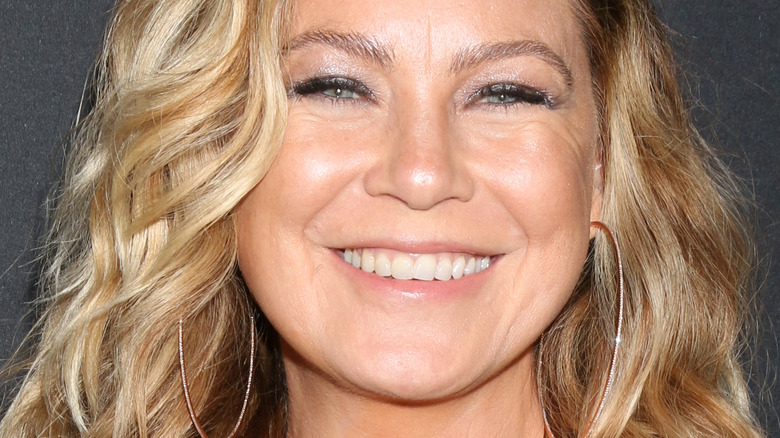 Kathy Hutchins/Shutterstock
We are just five episodes into Season 19 of "Grey's Anatomy," but viewers have already seen plenty of new faces and dramatic moments in the halls and rooms of Grey Sloan Memorial Hospital. While it's been known for some time that Ellen Pompeo would be cutting back on her appearances as Meredith Grey, the specific fates of the character and her adopted daughter Zola (Aniela Gumbs) were still up in the air. But much of that mystery was cleared away in Episode 5, "When I get to the Border," when Meredith announced that she would be moving herself and Zola to Boston to enroll her in the Brookline STEAM Academy, a perfect spot for the gifted youngster. It's a positive move for Meredith as well, as she will have an opportunity to work on a cure for Alzheimer's — which took her mother's life — alongside her old colleague Jackson Avery (Jesse Williams).
Considering she has dedicated her life to helping others, it's not surprising that Dr. Grey would put the development of her brilliant daughter ahead of her own career, and her selflessness did not go unnoticed among "Grey's Anatomy" viewers, many of whom took to Twitter to show their support.
Fans were understandably moved by Meredith's decision to move to Boston
On Twitter, @thevivrantthing wrote, "After all these years, Zola and Meredith scenes still warm my heart. The way Meredith gives her the encouragement and reassurance she never received from Ellis? Magic." @swiftsfolklore made a similar comparison to the difference in parental support provided by Meredith's mom and Zola's mom, noting that "Meredith [was] telling Zola what her own mother never told her." One particular exchange seemed to touch viewers deeply. @MAYABISHOP wrote, "meredith telling zola she is, has always been and will always be extraordinary I NEED A MOMENT" – @fruitymerchloe echoed that sentiment, noting, "meredith reassuring zola she's always been extraordinary, not like ellis told her over and over how ordinary she was ... i'm not ok."
This new segment of Zola's character arc not only touched viewers' hearts and provided some internal context for Pompeo's reduced role going forward, but it placed Zola more front and center as a driver of the show's direction as showrunners figure out where to go with a less significant contribution from the show's long-time anchor. But the future is promising for Meredith, too, as she joins her old friend in a cause that is very dear to her own heart, and her efforts there will no doubt produce more touching moments.