Grey's Anatomy Fans Felt The Season 19 Midseason Finale Was A Bit Of A Letdown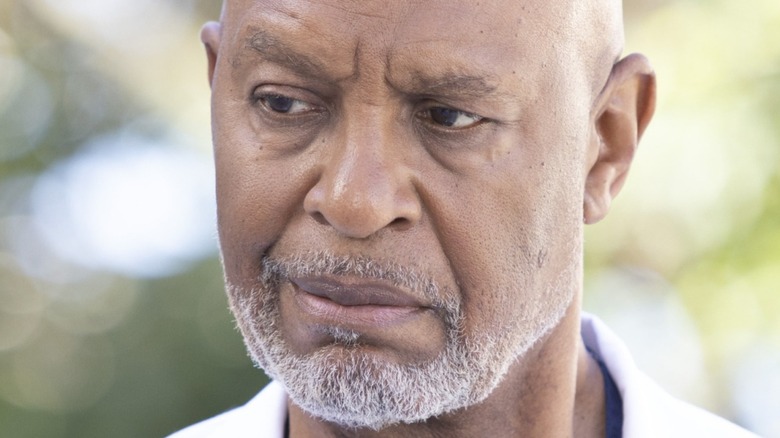 ABC/Liliane Lathan
It wouldn't be a "Grey's Anatomy" finale if there wasn't some large decision looming or an environmental disaster threatening the characters' lives. Plane crashes, ferry crashes, and plain old dramatic entrances are just some of the most over-the-top moments on "Grey's Anatomy." So much so that the series has been defined by its ability to stick the landing on many surprising cliffhangers — and fans had high expectations for Season 19.
Opening up with a lightning storm, Season 19's midseason finale had the typical hallmarks of drama. After some deliberation, Meredith (Ellen Pompeo) sends her official resignation from Grey Sloan Memorial. She has decided to pursue an Alzheimer's research position in Boston which also allows Zola (Aniela Gumbs) to attend a school for gifted children. With the namesake of the series bidding goodbye to the life they have lived for 19 seasons, it stands to reason that the episode should have had more twists and turns than any other. But according to fans, the beginning of Meredith's farewell did not live up to expectations.
Fans think Meredith deserved better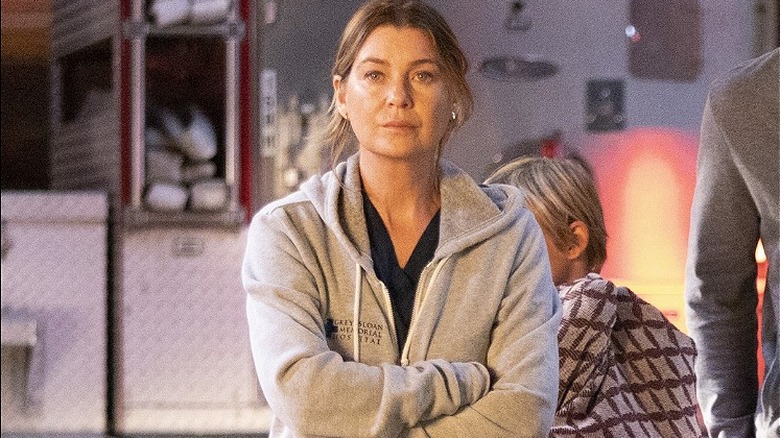 ABC/Liliane Lathan
It appears that there are only so many bomb threats, crashes, and near-death experiences in the "Grey's Anatomy" timeline before it gets stale. The finales have always grabbed viewers, making them yearn for the next installment. But the Season 19 midseason finale did not have the same quality that many fans on Reddit were used to. After Meredith's resignation, Seattle is plagued by a dangerous lightning storm that ultimately claims Dr. Grey's house after a lightning strike. Even though her house goes up in flames, fans had some criticisms about the shock factor.
"But why destroy the house? That's what I want to know. Like why?" wondered u/Macintoshk. This confusion was across the board for many fans. U/yellowchaitea wanted to know what was the point of literally setting fire to everything, "[other] than to have seattle really kick meredith on the way out." Unlike previous seasons, the fire was the only big event of the episode and fans such as u/silentgames276 noted how strange it is that no prominent characters died. In a series that swings for the fences, this episode was a stand-out for all the wrong reasons.
"Is it me or have the mid season and regular finales been anticlimactic over the past couple of years," u/citydoves commented, a sentiment echoed by u/kimchikick. With a lackluster finale, Meredith's departure seems to portend an uncertain future for the medical drama.