Wakanda Forever Fans Are Scratching Their Heads Over The Fate Of Lake Bell's Character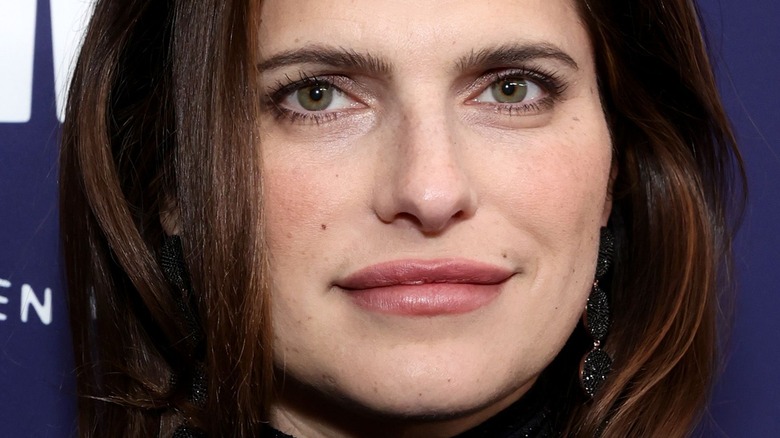 Emma Mcintyre/Getty Images
Contains major spoilers for "Black Panther: Wakanda Forever"
After the events of "Black Panther: Wakanda Forever," the Marvel Cinematic Universe will never be the same again. Following T'Challa's (Chadwick Boseman) revelation that Wakanda is a prosperous, technologically advanced country, all eyes have been focused  on the country's most vital resource: vibranium. Stories told over the centuries have suggested that vibranium is only native to Wakanda, making it all the more precious and enticing to foreign powers who wish to harness its kinetic abilities. The stories passed down by Wakandan elders and ancestors, however, were far from the truth.
The conflict in "Wakanda Forever" kicks off when the CIA discovers a mineral deposit of vibranium deep in the ocean. The discovery is largely in part due to MIT student, Riri Williams (Dominique Thorne), who is oblivious that her game-changing machine, which can spot vibranium in several different environments, is being used by the US agency. Spearheading the search in the ocean is Dr. Graham, who uses Williams' machine to find the first batch of vibranium outside of Wakanda on the bed of the ocean. The CIA and Dr. Graham's search is cut short when the underwater civilization Talokan attacks. Upset that humans will seek them out and destroy their nation in search of vibranium, the leader Namor (Tenoch Huerta) presses Wakanda to hand over Williams in a bid to alleviate tensions between the surface and water world.
While all eyes are on the future of Williams, who created the vibranium detector, fans can't help but wonder what came of Dr. Graham, who is played by Lake Bell.
Did Like Bell's character die on the CIA rig?
Lake Bell's Dr. Graham is seen commanding the United States rig outfitted with Riri Williams' (Thorne) vibranium detector. She sends two scientists down to the depths of the ocean to retrieve the vibranium and while the mineral is found, the scientists are killed by the Talokan. The same fate befalls the rest of the rig's crew, who are obliterated by Namor's (Huerta) army. Graham and her partner Smitty (Robert John Burke) make their way to the top of the rig, ready to escape via helicopter. And while they make it out far from the rig — this is still Namor's territory. The helicopter is forced back towards the rig, where it appears to crash leaving Dr. Graham's fate unknown.
Many fans were left confused by the character's end, taking to social media to voice their concerns. "So that Lake Bell character is totally dead right?" asked user u/772Cavalry on a r/MarvelStudios thread discussing "Wakanda Forever." Prior to the "Black Panther" sequel's release, fans speculated who Bell would be playing. A prolific actor, Bell is best known to Marvel Studios fans as the voice of Black Widow in the Disney+ animated series "What If...?" Bell quelled fan expectations at the film's premiere, describing her role as brief, before revealing that she nabbed the gig because of her long friendship with director Ryan Coogler.
u/preppytarg believes that Marvel has no plans for her character, saying "she's a bit character ... The 'no body, no death' rule is superseded by the character being no one of importance." It looks like u/preppytarg is one of the few who holds that sentiment, as a majority of fans think Marvel and director Coogler have some sort of plan for Bell's Dr. Graham.
Fans think Lake Bell will return to the Marvel Cinematic Universe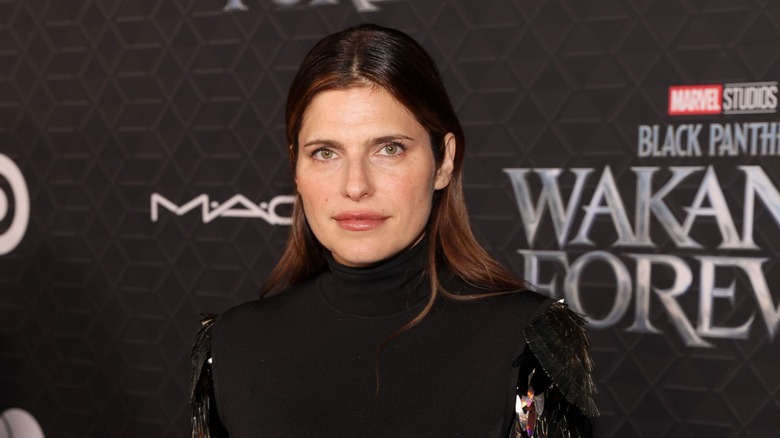 Jesse Grant/Getty Images
The Marvel Cinematic Universe is a tapestry that demands to be explored and expanded upon, so it's no surprise to see that "Black Panther" fans are hopeful that "Wakanda Forever" isn't the last time audiences will see Lake Bell. "I'm kinda hoping she doesn't end up dying from the heli-crash ... It's wishful thinking but I'm hoping she'll be the one to expose Talokan since she saw the full attack on the mining ship and what they're capable of," wrote user u/LetsFightingLuv. It would be interesting to see Bell return as a conspiratorial force who tries to reveal how powerful Talokan is. This direction would be similar to Andy Serkis' Ulysses Klaw who claimed in "Black Panther" that he's the only non-Wakandan to see the country's true nature.
u/Infinite_Mind7894 speculates that Bell originally had a larger role left on the cutting room floor. "Word is a cut plotline ... would have involved her character," they said. "I wouldn't be surprised to see her again. The character got a classic movie "non-death" death scene." u/NightHunter909, on the other hand, suggested a fascinating theory for Bell's character, saying she "could be retroactively turned into Lucia von Bardas. Last we saw of her, her helicopter was thrown into the water. Maybe she lost a few limbs and washed up on Latveria where Doom saves her by building her robotic prosthetics?"
Marvel fans have been speculating for months that Doctor Doom is on track to join the MCU. While this theory is far-fetched, it would be an interesting way to make Bell's character more prominent. For now, audiences will have to remain patient and see if Marvel architect Kevin Feige has any plans for Dr. Graham.