Whatever Happened To Pricetituition After Shark Tank?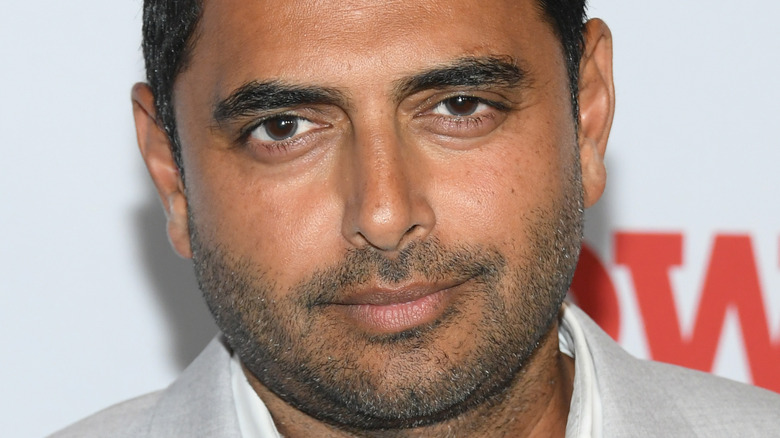 Mike Coppola/Getty Images
We may receive a commission on purchases made from links.
Trying to decide what to do on a weekend night with friends? Look no further than the card party game Pricetitution. The game is played by asking friends hypothetical questions regarding what their price would be for absurd actions, such as, "How much would it cost for you to kiss (fill in the blank)?" and so on. One player, also known as the Pricetitute, draws a card from the deck with a specific price tag, while the other players can ask questions to the Pricetitute about the subject brought up. From there, players write the lowest dollar amount they would expect the Pricetitute to accept for the task. Whoever gets closest to the Pricetitute's guess gets a point, and whoever gets four points wins the game. The game began in the mind of Dan Killian, who launched a Kickstarter for the project in 2017, exceeding the desired goal by earning $23,500.
Killian dove into the "Shark Tank" on Season 10, Episode 19 where he came on looking for a $100,000 investment for 20% of the company. The sharks were not only impressed by the fun game, but also by Dillian himself, who even admitted to turning down two major manufacturers, caring more about having a trustworthy partner on board. He managed to get four different offers, eventually accepting a deal with Rohan Oza and Lori Greiner for $100,000 for a 40% stake. So, at the end of the day, did Oza and Greiner pick the right price?
Pricetitution played its cards right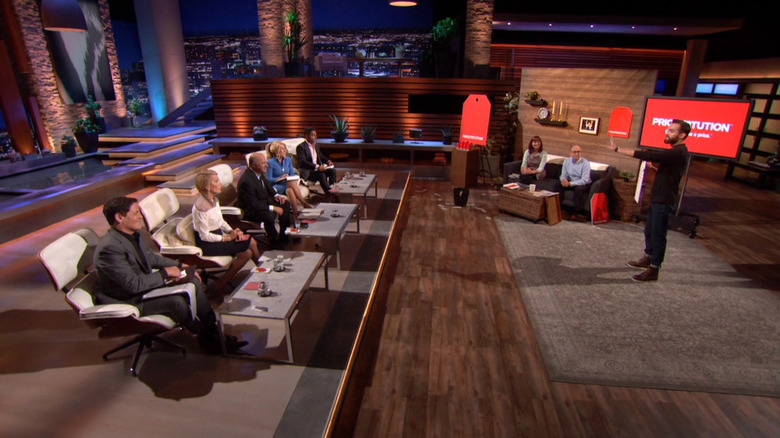 ABC
The deal between Pricetitution creator Dan Killian and investors Lori Greiner and Rohan Oza went through, according to Shark Tank Blog. While there has yet to be any updates on the product receiving any licensing, as Killian had initially hoped to receive, it's more than likely that the team is hard at work putting a deal together. Regardless, the product has turned out to be a great success. It can be found both on the official website, as well as Amazon, where it sells for roughly $20 and continues to rack up rave reviews. Killian also joined Greiner and several of her other thriving "Shark Tank" businesses in celebrating her entrepreneurs earning a collective $1 billion. 
No matter how successful things get, Killian's heart has always been in the right place. During an interview with 103.5 Kiss FM, Killian stated his goal for the game, saying, "My goal at the end of the day is that people start playing this game and then they completely forget about what the question is because what you'll see when you play is that you learn so much about someone. And then they start telling a story about the one time that they Velveeta cheese in sixth grade and got sick and it kind of devolves into this weird quirkiness of understanding everyone's personalities and if you forget about Pricetitution and start learning about each other that's kind of the win at the end of the day."