Joe Dante To Produce Dark Comedy Teddy Bears Are For Lovers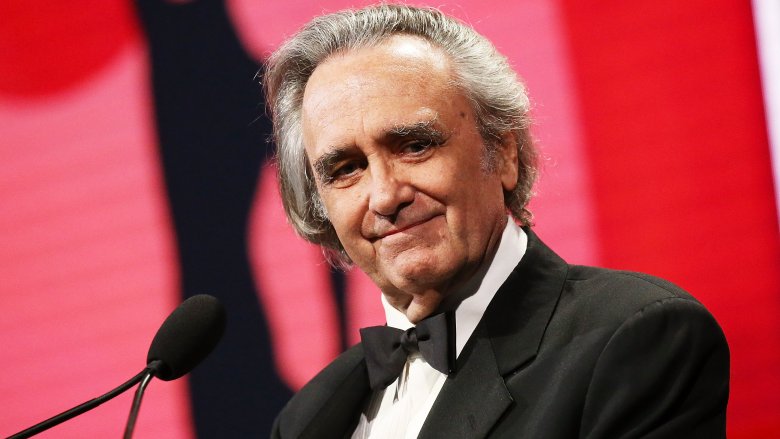 Getty Images
Hope you had a happy Valentine's Day — it may be your last.
A longtime cinematographer is getting a first crack at directing a feature film with Teddy Bears Are for Lovers, an upcoming dark comedy that has filmmaker Joe Dante attached as executive producer.
According to a post by Deadline, the feature will be headed up by Michael Bonvillain, who worked as a cinematographer and director of photography who's worked on Cloverfield, Lost, Zombieland, and many other movies and TV shows. 
The movie is based on a 12-minute short film of the same title that was directed by Almog Avidan Antonir in 2016. The feature version, much like the original, will focus on a 20-something man named Collin who finds himself hunted by a group of murderous but adorable teddy bears during a Valentine's Day party. 
The stuffed animals, having been given as gifts by him to a parade of ex-girlfriends over the years, have come to life to seek vengeance on both Collin and his current girlfriend, Sarah. While smitten with Collin at the beginning of the night, she'll have to decide whether or not Collin is worth fighting for when the bears show up and the knives come out. You never know, after all — maybe the monsters have a point.
The script for the feature version will be written by David Vendrell, a short film director who wrote the original movie's screenplay. Reportedly, the production is in talks with Peter Jackson's Weta Workshop, famous for its effects work on the Lord of the Rings trilogy, to construct the villainous teddy bears.
Dante, who directed The 'Burbs, Innerspace, and Gremlins 2: The New Batch, called the movie an  "offbeat comedy-horror project that has some affinities with Gremlins". According to Bonvillain, the movie is "at its heart is a love story".
"Having been involved as a cinematographer on a number of great films over the years that blended elements of horror and thriller with comedy, I'm excited to direct a project that I think hits all those notes and is hugely entertaining," Bonvillain said.
The projected release date for Teddy Bears Are for Lovers is currently unknown. In addition to helping develop this project, Dante also directed a segment for the horror anthology Nightmare Cinema, which is due for release later this year.
Check out the original short film via Vimeo down below.