How The Whale Prepared Sadie Sink To Return To Stranger Things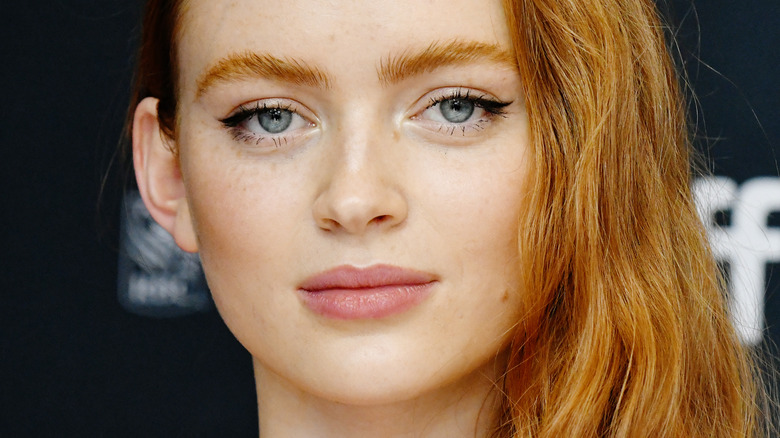 Rodin Eckenroth/Getty Images
In September, Darren Aronofsky's psychological drama "The Whale" held its world premiere at the Venice International Film Festival, where it received a 6-minute standing ovation, per Variety. Alongside a well-received debut, it also garnered critical acclaim — and a few awards to boot.
The film focuses on an obese English professor named Charlie, played by Brendan Fraser. Eight years prior to the events of the movie, Charlie left his wife Mary (played by Samantha Morton) and daughter Ellie (played by Sadie Sink) behind to pursue a relationship with one of his students — a man named Andy. Following Andy's death, feeling immense guilt and grief, Charlie binge eats his pain away, eventually weighing in at 600 pounds. During the film, Charlie's attempts to reconnect with his estranged 17-year-old daughter are mostly rebuffed.
Aronofsky is a seasoned director with an extensive filmography of rather intense dramas, including "Requiem for a Dream," "Black Swan," and "The Fighter." For a young actor working with him for the first time, doing so must be a daunting, yet educational experience. At least, that was the case for Sink.
Sadie Sink described The Whale production as 'boot camp'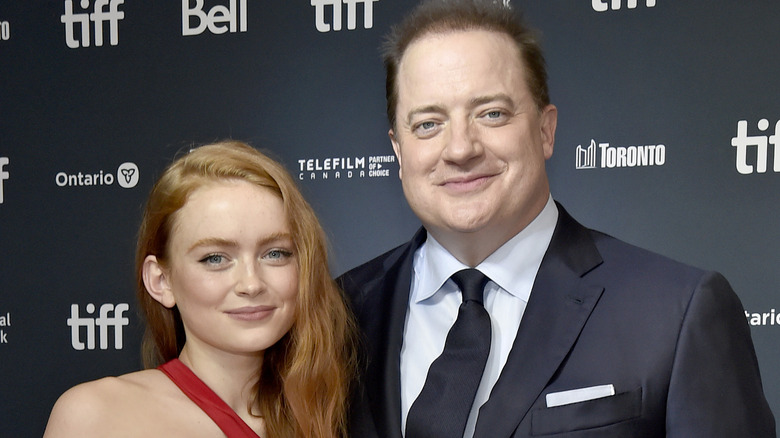 Rodin Eckenroth/Getty Images
In Season 2 of Netflix's hit series "Stranger Things," Sadie Sink debuted as Max Mayfield, a girl with a penchant for things considered unconventional for a typical female stereotype — a role Sink recently reprised in Season 4. The death of Max's stepbrother Billy Hargrove (played by Dacre Montgomery) at the end of Season 3 gave Sink license to explore new emotional territory for the character. For her performance in Season 4, Sink received lots of love from critics, earning her a Hollywood Critics Association Award for Best Supporting Actress in a Streaming Series, Drama, per The Hollywood Reporter. Since this performance came just after her time on the set of "The Whale," it seems that she took what she learned and applied it to Max.
In an interview with Backstage, Sink discussed the transformative experience she had filming "The Whale." According to Sink, the role challenged her to push beyond what she thought she was capable of, allowing her to come out of it feeling more secure about her acting ability. "It was really important that I had that experience, because I pushed myself as an actor further than I ever had before," Sink explained. "When I returned to 'Stranger Things,' it was like I'd come back from boot camp or something. There was a shift; something clicked. It gave me a level of confidence that has stuck with me since."
All four seasons of "Stranger Things" are currently streaming on Netflix. "The Whale" hits theaters on December 9.