Sydney Sweeney Calls Out 'Disgusting' Euphoria Trolls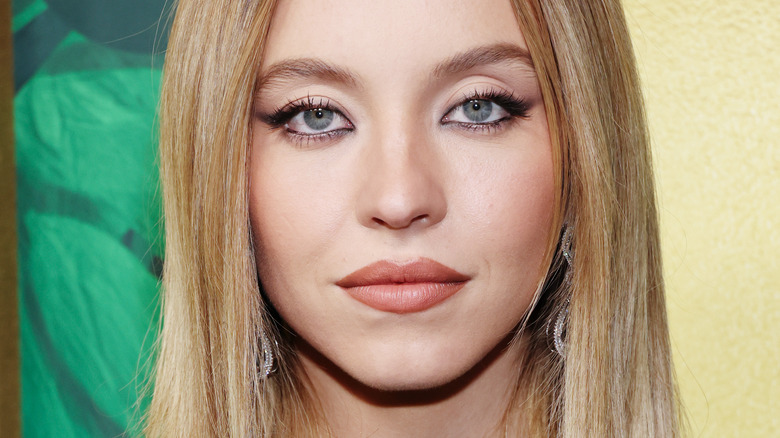 David Livingston/Getty Images
HBO's "Euphoria," created by Sam Levinson, follows the lives of a group of teenagers — focusing mostly on Rue Bennett (Zendaya), a recovering teen drug addict — as they navigate relationships, friendships, sexuality, grief, and drug use. Now in between its second and third season, "Euphoria" is easily one of the most popular shows on TV right now. The Season 2 finale brought in 6.6 million viewers, for example, as reported by Variety.
Even those who don't watch "Euphoria" likely know some details about the series — namely, it's no secret that the show isn't exactly shy when it comes to nudity and its frequent sex scenes. One of the actors who has been nude onscreen in multiple instances is Sydney Sweeney, who plays Cassie Howard. Cassie has had to struggle with her own nudes being leaked around school, leading to plenty of rumors about her sexual history.
Meanwhile, in real life, Sweeney has faced her own backlash for appearing nude onscreen, causing her to speak out in defense about her decision to bare all. Most recently, Sweeney called out the online trolls who have tried to use her nude scenes against her online.
Sydney Sweeney says people have tagged her family on screenshots of her nude scenes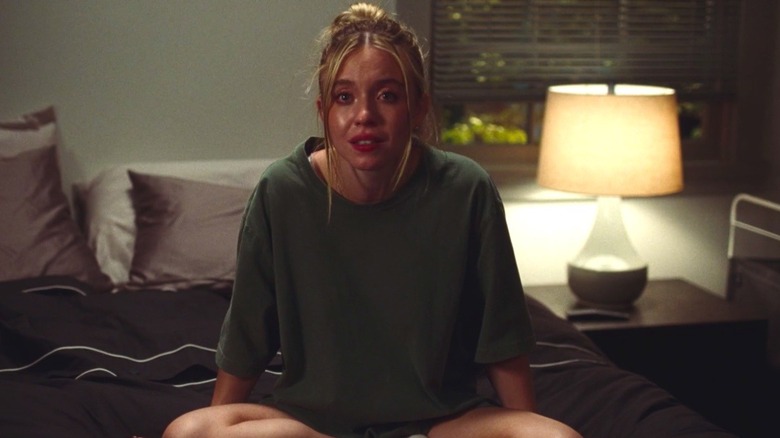 HBO Max
In a November interview with GQ UK, Sydney Sweeney opened up about how her life has changed since joining "Euphoria," including the vicious online trolling she has had to deal with as a result of her nude scenes on the show. In Season 1, Cassie's nude videos are sent around the school; in real life, the same thing happened to Sweeney — those nude scenes were screenshotted and circulated around the internet. They were so widely circulated, in fact, that it even reached into the actor's inner circle.
Sweeney explained, "It got to the point where they were tagging my family. My cousins don't need that. It's completely disgusting and unfair." The actor, of course, saw the connection between life and art and pointed it out. She continued, "You have a character that goes through the scrutiny of being a sexualized person at school and then an audience that does the same thing."
The actor has talked about the issue of her family being tagged in these posts publicly before. In January, while speaking to the Independent, Sweeney revealed that she only found out about the circulating screenshots when her younger brother was tagged in one of them. She immediately took issue with this, expressing disdain with viewers' inability to separate her from her character. Sweeney told the outlet, "That was the most hurtful thing that anybody could do.  What I do is completely separate from my family. My character is completely separate to me. It's just so disrespectful and distressing."
Sydney Sweeney has been vocal about defending her nude scenes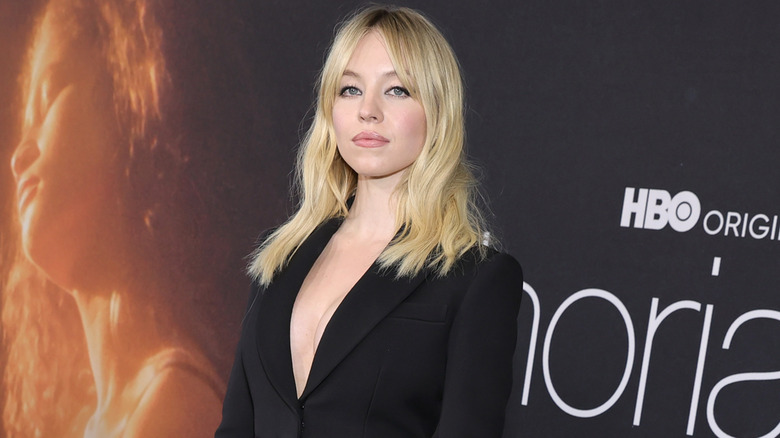 Amy Sussman/Getty Images
In the same conversation with the Independent, Sydney Sweeney used the opportunity to point out the fact that her on-screen nudity is the reason her acting wasn't taken seriously during the first season of "Euphoria" — something that changed only after she took on a more "serious" role, so to speak. 
Sweeney said, "With 'The White Lotus,' I felt like people were finally recognizing the hard work I've been doing. This is something that has bothered me for a while. I'm very proud of my work in 'Euphoria.' I thought it was a great performance. But no one talks about it because I got naked. I do 'The White Lotus' and all of a sudden critics are paying attention." To her point, the actor then received an Emmy nomination for her work in the second season of "Euphoria" after "The White Lotus" came out. (She also received an Emmy nod for her work in "The White Lotus.")
Despite the major down sides she's faced due to the nude scenes, Sweeney has no desire to stop as long as they are integral to the art. In July, she told The Hollywood Reporter, "I have no problems with those scenes, and I won't stop doing them, but I wish there was an easier way to have an open conversation about what we're assuming about actors in the industry."