Keanu Reeves Loves The Intensity Of John Wick's Lengthy Fight Scenes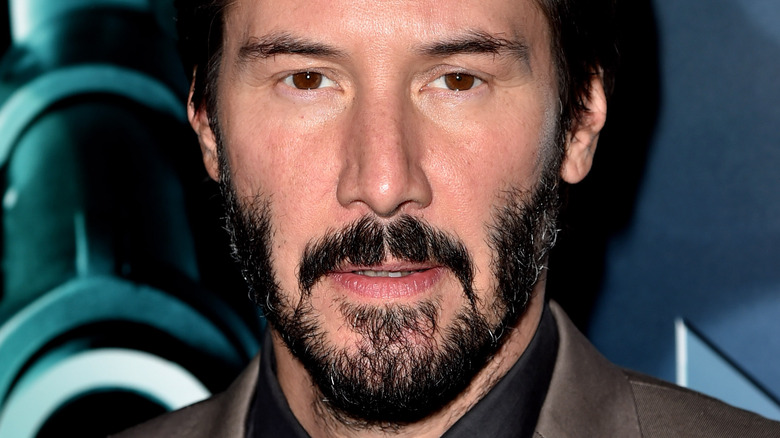 Kevin Winter/Getty Images
"John Wick" has exploded over the course of the last decade into one of the biggest action franchises in the world (via Box Office Mojo). Starring the charming Keanu Reeves as the titular assassin and dog-lover, the series began as one man's struggle for revenge following the cruelly flippant acts of an up-and-coming criminal, but has since morphed into a massive entity with three sequels and two spin-offs helping to flesh out its universe.
Of course, one thing has remained the same throughout all of the mainline entries: John Wick is going to kill a lot of people. The legendary hitman is highly regarded and greatly feared in criminal circles, and rightfully so. Though he retired from the murder game for a time, with nothing left to lose, Wick is once again a force to be reckoned with. Still, even with the fight scenes in the "John Wick" series being as intense as they are, Reeves wouldn't have it any other way.
Reeves had to do extensive training for the long takes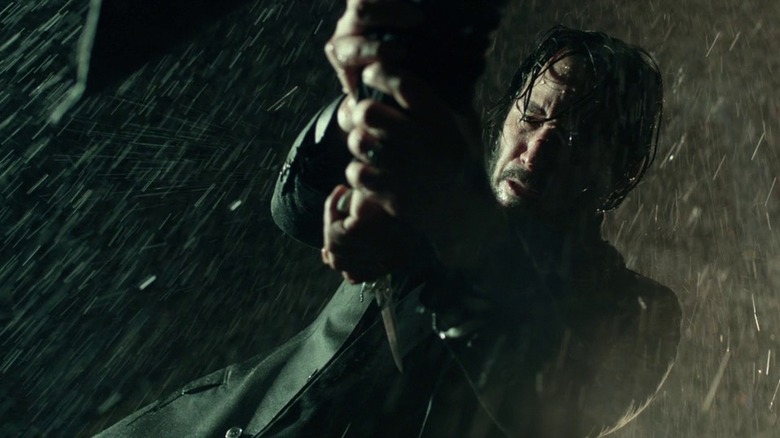 Lionsgate Films
Keanu Reeves talked in detail about the gritty brutality of the action scenes of the "John Wick" franchise during a promotional interview for the first film. Though he went on to explain how much of a challenge they were to shoot and the amount of combat training he went through to achieve authenticity for them, it was the shooting style of Chad Stahelski that made them more difficult (via YouTube).
"The filmmakers wanted to do long takes so that you see stuff happen in front of you," Reeves explained. "So there's not a lot of cutting." The actor also praised his trainers for helping him to get to a place where he could nail those action scenes with as few mistakes as possible. "I got some great teachers, and so I was able to do these long takes," he said.
Still, when it came to the visceral physicality of it all, Reeves admitted it was tough but said he liked it that way. "Yeah, I love that. It's fun," he exclaimed. When asked if he was exhausted, Reeves went on to quip that it was even more fun then. "It's gotta be intense, right? It's gotta be intense."
With Reeves set to reprise the role in both "John Wick: Chapter 4" and the Ana de Armas spin-off "The Ballerina" (via Variety), fans can look forward to even more of that intensity as the seemingly ageless star inhabits the role he was born to play in the future.