Atlanta's Finale Has Fans Debating Whether Or Not It Was All A Dream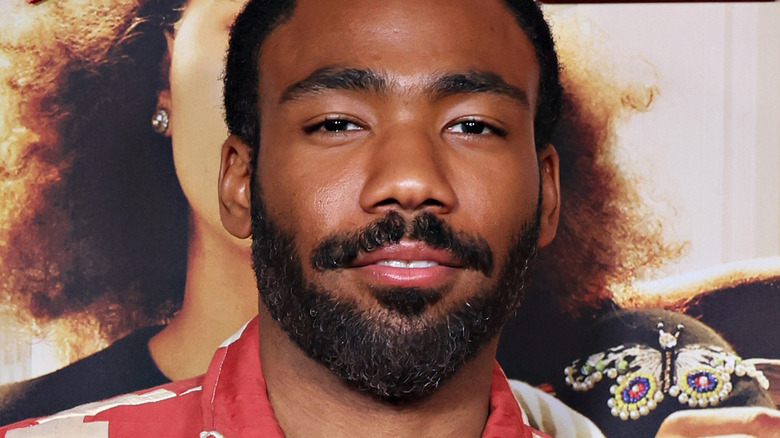 Cindy Ord/Getty Images
"Atlanta" went out in a stunning fashion complete with a dazzling pink Maserati, terrifying sensory deprivation tanks, and even scarier sushi hosts, pushing questionably prepared poisonous blow-fish. This wild ending is fitting for the subversive comedy which fans are consistently surprised by. This season in particular featured a mockumentary about the beloved animated hit "A Goofy Movie" that added a hilarious false narrative to its production with illuminating social underlines. 
This unconventional approach to storytelling is extremely refreshing in our oversaturated landscape of reboots and endless sequels. This quality also leads to a fair amount of fan discussion where viewers share their favorite moments and inspirations from the unique series. A level of engagement like this isn't found with every series, especially with an audience that is clearly so passionate.
The final episode "It Was All a Dream," has fans heatedly debating over the meaning of the iconic Biggie Smalls lyrical title. Darius' (LaKeith Stanfield) cryptic ending has fans mystified by its lasting interpretation, featuring none other than television icon Judge Judy (Judith Sheindlin) in a reality-defining role. This has fans flocking to Twitter and Reddit to share their thoughts on the true meaning of the show's impressive and wildly imaginative series finale. 
Fans are divided over the true reality of the final episode
So is Darius really still in the tank? Or did he actually free his friend's? The answer is up to the audience, who seem to have more than a few divisive viewpoints. On Reddit, fans are speculating over the meaning of Darius' last smile in response to the version of Judge Judy he saw on TV. As he explains, it's a mental maneuver he uses to bring him back to consciousness. However, viewers seem to be increasingly divided based on his grimace. 
One Reddit thread makes a strong argument for both sides with clever points like "To me, that final smile conveyed contentment, and relief, that he still has people in his life that he truly loves. Even if he has to face the consequences of the stolen car." This prompted a response from u/solace1234, adding "The half-second smile registered to me that he was thinking 'you're kidding, right?' — However I think that reaction could apply to either outcome (real or dream) just like how he potentially could be happy about either outcome." This allows room for both points which arguably was the main goal of the episode. Twitter was equally stunned with @NuggSZN expressing "What a show. A true 1 of 1. The last episode definitely makes me think it was all his dream" Other fans are speculating that the entire series was actually a dream, like @blackweirdovibe cleverly notes, which is an exceptional interpretation.