Young Rock's Joseph Lee Anderson Follows Dwayne Johnson's IG Workouts Religiously - Exclusive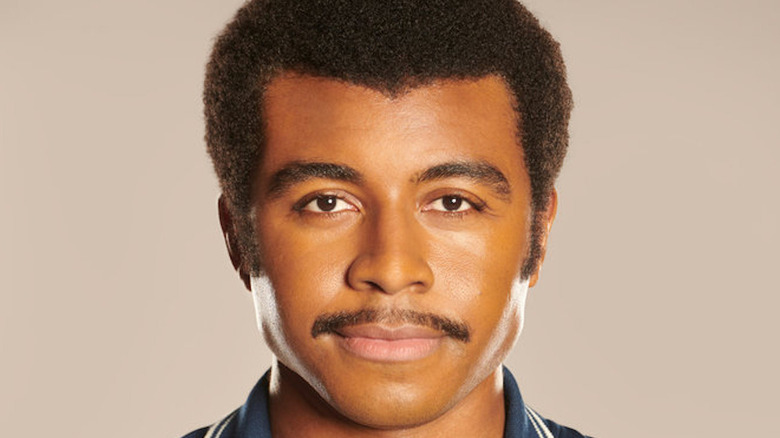 NBC
Take one look at Dwayne "The Rock" Johnson and you know that his workouts must be intense. The former pro wrestler-turned-actor and entrepreneur has an undeniable physique that includes rippling muscles all the way from his neck down to his calves, and if you're one of his 346 million Instagram followers, you know firsthand what it takes for him to stay that way.
On Instagram, Johnson occasionally posts videos of his personal workout regimen, and one of the people eating them up — and trying them out — is "Young Rock" star Joseph Lee Anderson, who plays Johnson's wrestling-legend father Rocky Johnson.
On the series, which stars Johnson as himself and airs Fridays on NBC, we learn about The Rock's upbringing and early career through a series of flashbacks, many of which focus on his relationship with his father and growing up surrounded by pro wrestling superstars during the WWF's heyday.
During an exclusive interview with Looper, Anderson wasn't shy about admitting that he follows Johnson's Instagram posts religiously to help step up his own game.
Anderson uses Johnson's IG workouts to stay in shape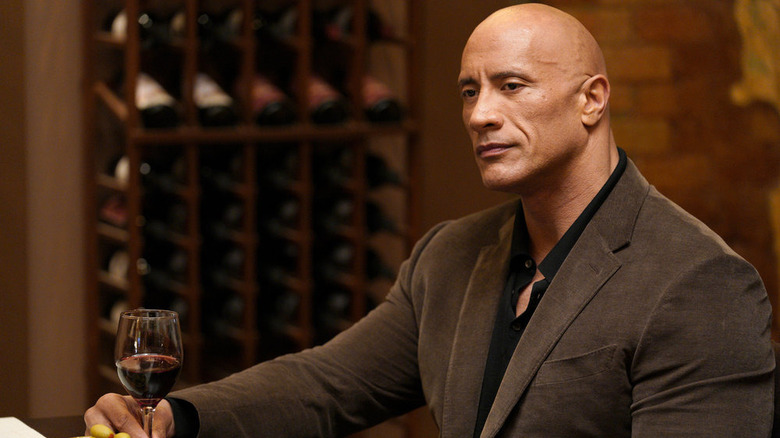 Frank Masi/NBC
While the 29-year-old Anderson plays Johnson's real-life father Rocky Johnson at several different stages of life on "Young Rock," in reality, the real Rock — who is 50 — is old enough to be his dad. While the two don't cross paths on screen, Anderson admits he has learned a lot from his uber-famous co-star, especially when it comes to physical fitness.
"Every time he posts the workouts he does [on Instagram], I take them and I go incorporate them," says Anderson. "That drive and that hard work [ethic] he has — it has definitely helped me with my physical fitness journey ... I don't know his exact regimen, but he'll do some different leg exercise that I may have never seen before, and I definitely take them. Whatever he posts, I'm taking it."
Season 3 of "Young Rock" airs Fridays at 8:30 p.m. ET/PT on NBC. Episodes are then available for streaming the next day on Peacock.