Maisie Williams Is Glad The New Mutants Got Delayed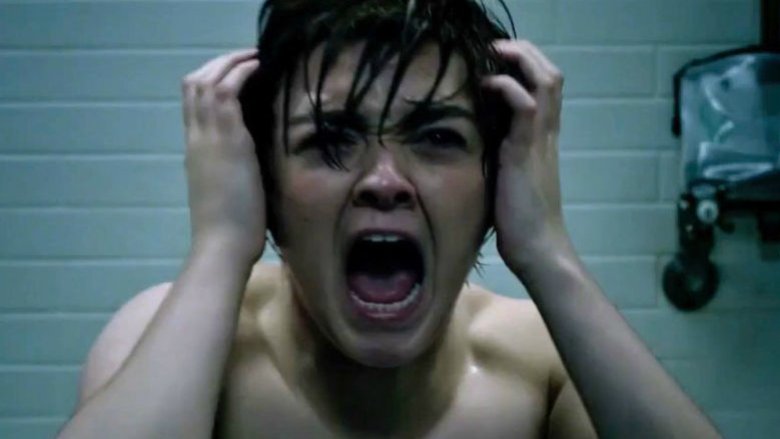 Maisie Williams is used to waiting for things. It took seven seasons for winter to finally come to Game of Thrones. So she's cool with 20th Century Fox delaying the release of her X-Men spinoff The New Mutants almost a year.
Williams, who plays Wolfsbane in director Josh Boone's take on the Marvel comic, recently told Collider she was actually a little worried about the original plan to turn around the effects-driven flick in such a short timeframe. 
"It was always a really quick turn around, and there was always battles of how they were going to manage it," Williams said. "We finished in September and they were going to release in April and there's ... it's a mutant film, there's a lot of effects. There's a lot of work that goes into the movie. They really make the movie after we finish shooting, so [it] was always kind of a bit nervous, really. I know how long this sort of thing takes on Game of Thrones and I know the work that they want to put in is, it's a huge job."
In fact, she thinks it was a smart decision to slow down with the movie. For starters, it'll give her more time to learn about it before she begins promoting it. "I think it's for the better," she said. "I think it's good that we've got more time. We're not so strapped and up against it. It give us time, it gives me time to get to know the project once its finalized. Films take a real different shape after you finish shooting, and after they have edited. Sometimes you watch a movie and with the score, etc., it's a completely different film than the one you had in mind. I guess you only know that when you have just done the premiere or whatever. You're spending your whole life working on this film that actually you don't know much about at all. It's quite nice that there is the time, to you know, make it the best that one can and familiarize ourselves with it and when it comes to releasing, really push it hard."
The movie, which also stars Anya Taylor-Joy (Split) as Magik and Charlie Heaton (Stranger Things) as Cannonball, centers on a group of young mutants who are just learning to control their powers. But unlike other X-Men movies, it's much more reminiscent of a horror film than anything with spandex costumes.
The New Mutants arrives in theaters on Feb. 22, 2019.