Why Black Panther 2 And Black Adam Won't Be Released In China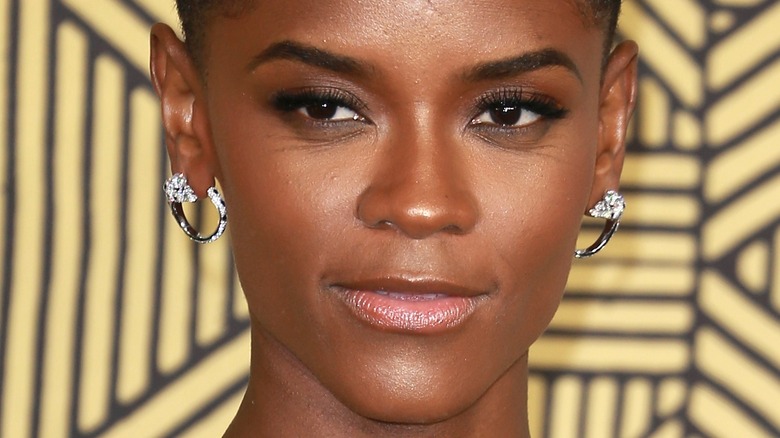 Fred Duval/Shutterstock
Chances are seeming slimmer and slimmer that the year's biggest comic book movies will premiere in China. "Black Panther: Wakanda Forever" undertakes the difficult task of following up one of the Marvel Cinematic Universe's best films in the wake of its star's passing. It features new characters, Ironheart and Namor, while answering the impossible question of who will hold the mantle of Black Panther.
"Black Adam," on the other hand, is the culmination of 15 years of passion from star Dwayne "The Rock" Johnson, who first announced the film in the late 2000s. Though it was met with a mediocre critical response due to its poor script and pacing, many are simply excited for another DCEU film — and what it promises for the future of the franchise.
Both films already promise to be box-office juggernauts, but a Chinese release is nothing to scoff at. "Avengers: Endgame" made over $600 million in the country alone. As of right now, however, The Hollywood Reporter states that it's almost certain releases for both films are out of the question. As "Black Adam" prepares to cede its box-office throne to "Wakanda Forever," there is no word on a Chinese premiere. Audiences can only reasonably speculate why. The "Black Panther" sequel, however, is yet another in a long line of Marvel movies to be banned from the country for clear infractions against China.
Marvel banned for perceived political and social offenses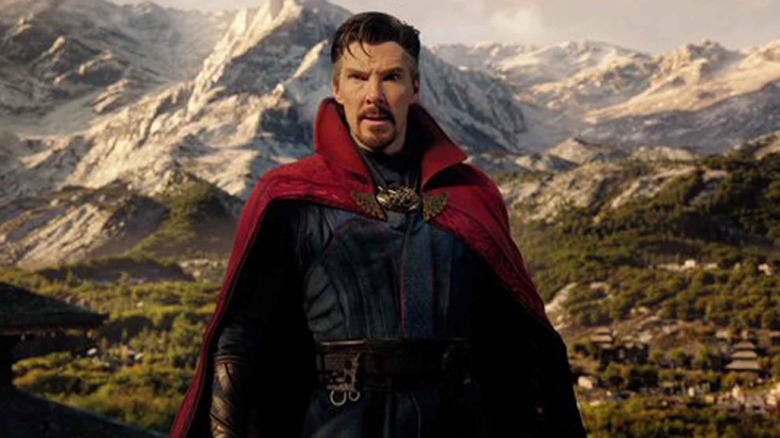 Marvel Studios
Marvel Studios' films — as well as Disney projects at large — often run afoul of Chinese censors for any number of reasons, usually stemming from accidental offenses that the country deems to be politically scandalous. In this year's "Doctor Strange in the Multiverse of Madness," much was made over a split-second on-screen appearance of the right-wing political and religious tabloid, the Epoch Times (per Deadline). To keep a complicated and exhausting story short, the Epoch Times is very vocally against the Chinese Communist Party (per the New York Times).
Marvel's chances of gaining the government's forgiveness were surely not helped by the inclusion of America Chavez, an out and publicly confirmed queer superhero. In the past, Marvel has edited out LGBTQ+ representation in order to appease Chinese censors but has recently taken a stance against doing so (per The Hollywood Reporter). This stance is ultimately what will keep "Wakanda Forever" from premiering in the region, as it features a queer romance subplot involving Michaela Coel's Aneka.
A combination of their push for representation and numerous perceived controversies from those involved in recent MCU films have led to speculation that there may be a "Marvel ban" in the country — "Black Widow" was the last film to receive a Chinese release. That said, there have been specific "justifications" for each film being barred — "Spider-Man: No Way Home" featured the Statue of Liberty too prominently, while "Eternals" director Chloe Zhao and "Shang-Chi" star Simu Liu both made critical comments against the country (per The Hollywood Reporter). "Thor: Love and Thunder" merely featured a bisexual character (per Business Insider).
Whether or not there is, in fact, a "Marvel ban" in China, their competition at DC has similarly failed to premiere content in the country. DC's problems, however, are foundational.
DC films are simply too grim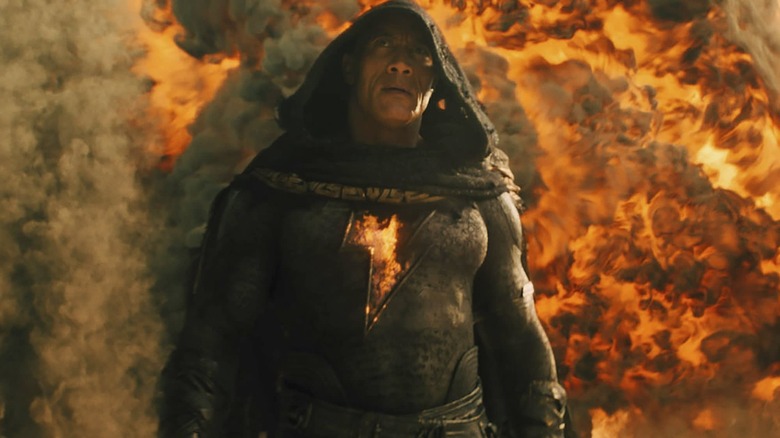 Warner Bros. Pictures
DC Comics' films have a politically simpler barrier of entry in the country — though one that's almost impossible to reconcile without changing the way they approach making certain films. Plainly, many DC films are too dark to meet China's strict guidelines, which The Hollywood Reporter relays prohibits content "propagating [a] passive or negative outlook on life, worldview and value system."
Films like "Joker," the original "Suicide Squad," and James Gunn's sequel all failed to pass censors, while "Wonder Woman," "Shazam!," and "Aquaman" were welcomed with open arms. Possibly due to its hopeful ending and message against wanton vengeance, 2022's "The Batman" was granted a Chinese release; it was met with a lukewarm financial reception (per The Hollywood Reporter).
It is possible that "Black Adam" — with its dialogue about heroes needing to be violent killers — met the standards for propagating a "negative outlook on life." Some speculate, however, that the snub could be in retaliation for this Instagram post from Doctor Fate actor Pierce Brosnan wishing the Dalai Lama a happy birthday. Though "Wakanda Forever" will likely do well financially without Chinese ticket sales, the numbers for "Black Adam" have not been as strong. It would not be surprising if DC worked to resolve its issues with the country as it attempts to rebuild its cinematic universe.