Netflix Cancels Disjointed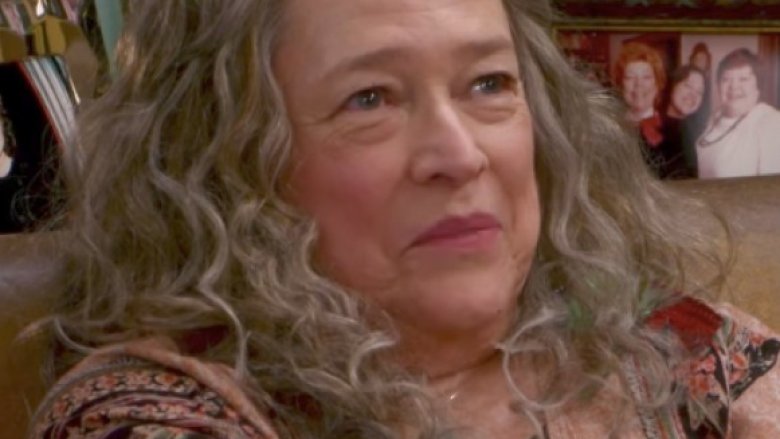 Netflix has puff-puff-passed on more of its marijuana-themed comedy Disjointed, canceling the show after just one season (via Deadline). 
The Big Bang Theory, Grace Under Fire, and Young Sheldon creative Chuck Lore and former Daily Show lead writer David Javerbaum are the minds behind the series, which starred Kathy Bates as Ruth Whitefeather Feldman, a self-labeled "cannabis lawyer, cannabis activist, and, just before I opened the door, cannabis user." Disjointed followed Bates' Ruth, a lifelong advocate for cannabis legalization, who gets to live her dream running a Los Angeles-based marijuana dispensary. There, she's joined by three "budtenders," a troubled security guard, and her son whose entrepreneurial spirit is at an all-time high (pun intended). 
Aaron Moten played Ruth's son, Travis; Elizabeth Alderfer, Elizabeth Ho, and Dougie Baldwin portrayed the dispensary's employees, Olivia, Jenny, and Pete; and Tone Bell took on the role of Carter, the guard struggling with PTSD. Rounding out the cast were Chris Redd as Steven "Dank" Dankerson, Betsy Sodaro as Deborah "Dabby" Shapiro, Nicole Sullivan as Maria Sherman, Michael Trucco as Tae Kwon Doug, Cass Buggé as Sabine, Peter Riegert as Walter, Ken Marino as Angelo DeStevens, and Lateefah Holder as Cheryl. 
Lorre and Javerbaum wrote Disjointed on spec, and the project landed at Netflix back in 2016 with an impressive straight-to-series order with 20 episodes strapped in right off the bat. Netflix's decision to give the series the ax comes shortly after the streaming site released the second half of season one. Warner Bros. TV, the show's production company and distributor, is anticipated to explore shopping Disjointed to other platforms.