Grey's Anatomy Fans Are Thrilled Lucas' Secret Was Finally Spilled In Season 19, Episode 6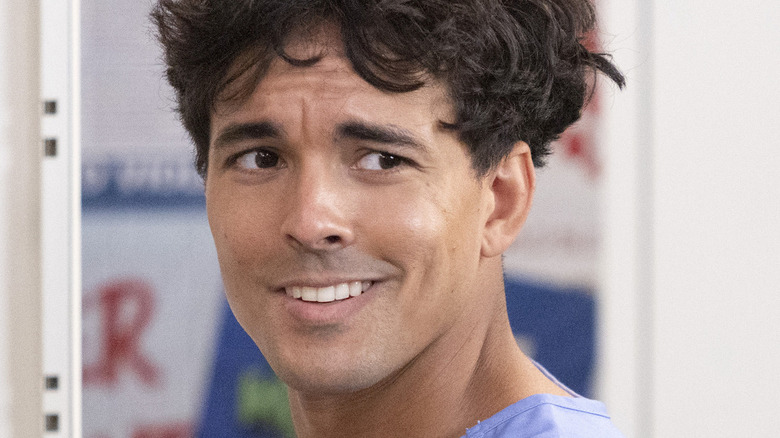 ABC
The latest season of "Grey's Anatomy" features a host of new characters, including a group of rough-around-the-edges interns who spend each episode gradually coming to grips with life at the hospital. However, while their medical training brings enough stress to their daily lives, their personal situations have made matters worse from time to time.
Every intern has their own charms and flaws, but Lucas Adams (Niko Terho) has arguably been the star of Season 19. The newcomer has made his fair share of errors, such as telling a family that their son was brain-dead when he wasn't. That said, his relationship with Amelia (Caterina Scorsone) has overshadowed his medical mishaps.
For several episodes, Lucas' colleagues believed that he and Amelia were hooking up. As it turns out, though, they're actually related and didn't want anyone to know about it. Lucas is Amelia's nephew, and he finally came clean about it in Season 19's sixth episode, to the delight of some fans of the ABC medical drama.
Grey's Anatomy fans are glad that Lucas' secret aunt storyline is finally over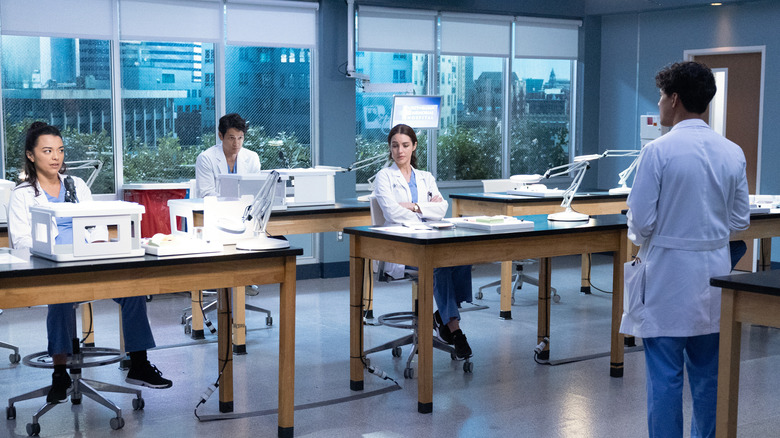 ABC/Liliane Lathan
Lucas' storyline left some "Grey's Anatomy" fans in tears, and those viewers are happy that it's over with. According to some folks, the story dragged on for too long, and the intern coming clean about his familial ties was long overdue. "[T]hank god Amelia made Lucas set that straight, that storyline was so annoying," @flyhometolou tweeted following the latest episode.
Elsewhere, some fans, including Twitter user @onlyforgreys69, couldn't cope with the other interns believing that the relatives were secret lovers. "I'm so glad Amelia got Lucas to tell the interns," they wrote. "That was so annoying having to deal with the rumors and I'm just watching on tv."
Of course, some fans saw the funny side of Lucas revealing his secret, especially since it occurred after Amelia dragged him into a room and made him spill the beans. "Amelia made Lucas announce to the interns that she is his aunt," @hershey_bar22 noted before adding a laughter emoji for extra emphasis. Now that the storyline is over, however, Lucas can start focusing on his career and potential romances.