Chad Stahelski Praises Shamier Anderson's Commitment To His Role In John Wick: Chapter 4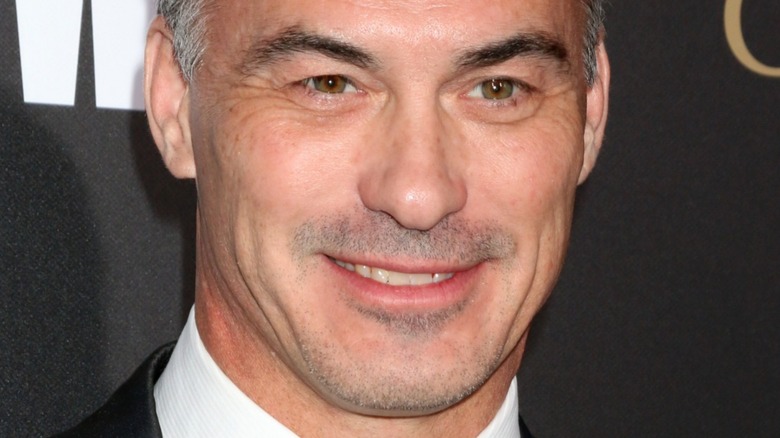 Joe Seer/Shutterstock
Chad Stahelski has had the type of Hollywood career that many can only dream of thanks to his work as a stuntman, a stunt coordinator, and eventually a filmmaker. Long before the director went to work behind the camera in the "John Wick" franchise, he got his start as a kickboxer before finding his way into stunt work that would come to define his directorial style in the series of premiere action movies. In an ironic twist of fate, he even worked as Keanu Reeves' stunt double on "The Matrix" series of films years before directing the action star in "John Wick." 
In addition to crafting unforgettable battle scene choreography, which was likely inspired by his experience making the impossible look realistic in stunts, he has also directed Hollywood veterans and emerging performers throughout the series. One such newcomer to "John Wick 4" is Shamier Anderson, who has made a splash by playing actionable heroes on the small screen in "Goliath" and "Invasion." Although not much is known about his character in the fourth movie, Anderson has joined a pantheon of emerging stars and veteran actors in that he has been praised by Stahelski for his commitment to the franchise. 
Chad Stahelski also praised Shamier Anderson's enthusiasm on the set of John Wick 4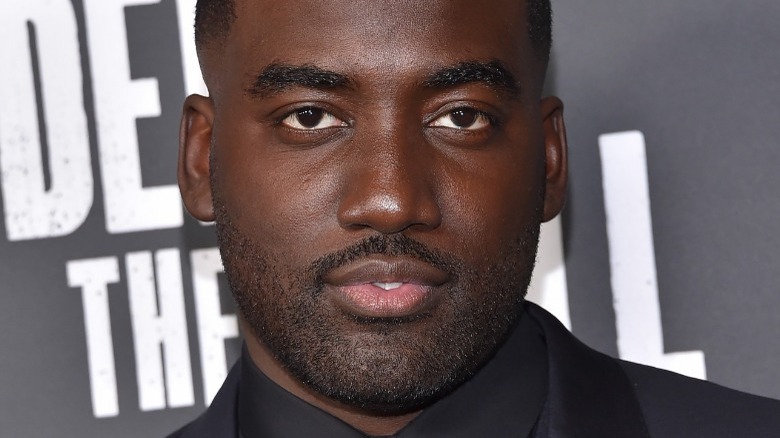 DFree/Shutterstock
Shamier Anderson is a Canadian actor who has been working in both film and television since 2010. In addition to acting, he is also proficient in Wing Chun Kung Fu, which means we may see him fighting in "John Wick 4." At CinemaCon 2022, ET Canada interviewed both Chad Stahelski and Keanu Reeves on the red carpet to discuss the movie. When asked about working with Anderson, Stahelski replied, "Fantastic. Good guy. [He] does a great job in the movie. I think everyone would be happy with him. [He is] a fantastic guy to work with." Later in the interview, the director also shared that the actor was "always there, with hardcore commitment and enthusiasm."
Shamier Anderson did not feature much in the movie's trailer, which makes it difficult to figure out if his character will be a friend or foe to the title character. In an interview with The Playlist when asked about his involvement in the fourth installment, the actor didn't reveal much but shared that his part required "a lot of training." He also commented on how got to be in the dojo with Keanu Reeves, which could point to a possible fight scene between the two. Still, we will likely have to wait until the film premieres in March 2023 to see Anderson in action and learn more about his role.