The Winchesters' Meg Donnelly Teases Familiar Supernatural Faces In The Season 1 Finale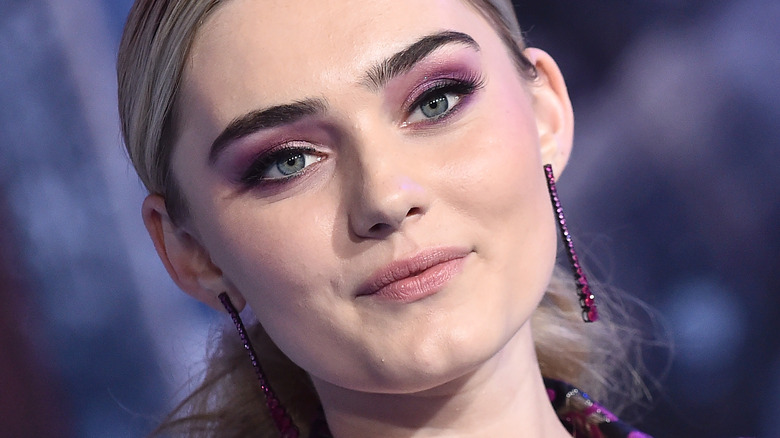 DFree/Shutterstock
In the wake of Eric Kripke's beloved series "Supernatural" concluding in 2020, The CW debuted "The Winchesters" in October 2022. Instead of spotlighting the monster-hunting adventures of brothers Sam (Jared Padalecki) and Dean Winchester (Jensen Ackles), the prequel shifts the focus to their parents, John Winchester (Drake Rodger) and Mary Campbell (Meg Donnelly). Accompanied by a narration from Ackles' Dean himself, the series explores how they met and battled back against paranormal entities in pursuit of their missing fathers. As one could imagine, all kinds of mysterious happenings ensue throughout their journey.
While many "Supernatural" fans were initially worried about the very concept of "The Winchesters," for the most part, it seems as though many of those hesitant to give it a try have fallen for it. Between the character dynamics and thrilling story, as well as the ties to the wider "Supernatural" universe, there's a lot to appreciate from it. It's too bad that The CW elected not to order more episodes for its inaugural season, but that's ok. It stands to reason that the remaining few episodes will wrap up the season in a satisfying and entertaining way — and that's not to mention the supposed cameos.
According to Mary herself, Meg Donnelly, some "Supernatural" favorites will appear in the closing episode of Season 1.
The Winchesters finale will be epic, according to Donnelly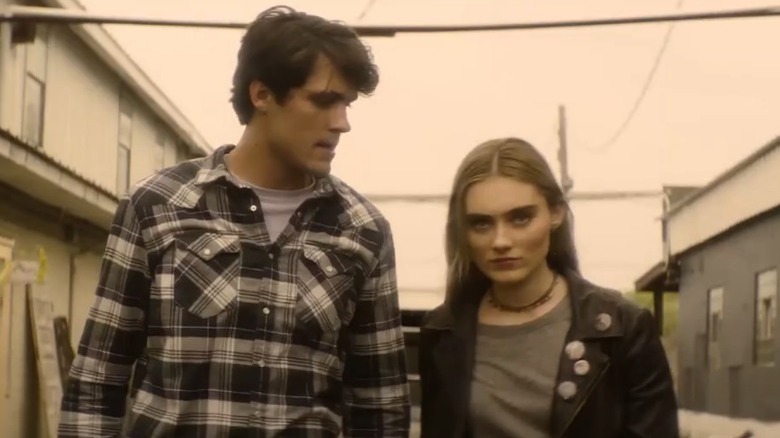 The CW
Meg Donnelly spoke with E! News on November 8, 2022, and during the interview, she touched on the impending "Winchesters" Season 1 finale. Suffice to say, if her words are to be believed, the final episode will be something special. "I did hear that it's gonna be really epic. Lots of fights, lots of drama, and a lot of guests, apparently," she said, clarifying that the minds behind the program have gone out of their way to withhold further details from much of the cast, herself included. Nevertheless, Donnelly teases that those guest stars will be familiar faces from the world of "Supernatural."
Thus far, only a handful of established "Supernatural" characters have appeared on "The Winchesters," and evidently, plans are in place for more to make the jump. One of the most outspoken about reprising their "Supernatural" role on the prequel is Misha Collins, who became a fixture of the long-running CW original as the angel Castiel. Way back in July of 2021, he kicked off his campaign to make a guest appearance on "The Winchesters" happen. He wrote in a tweet at the time, "Seems like this show would benefit from a time-traveling angel-in-a-trenchcoat character. Just saying..."
Much like how time will tell if Misha Collins will don Castiel's tan trenchcoat once again, we'll just have to wait and see which "Supernatural" cameos await us in the "Winchesters" Season 1 finale when it finally arrives.