Austin Nichols Is The Only Walker Actor To Also Direct For The CW Series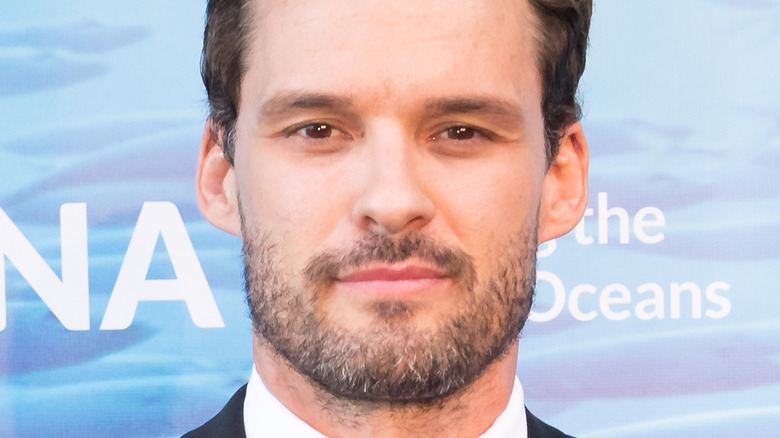 Greg Doherty/Getty Images
It's a little hard to believe, but the CW crime drama "Walker" is already well into its third season on the air. It's hard to believe purely because it seems like only yesterday fans of the 1990s Chuck Norris hit, which inspired "Walker," were all abuzz about a shiny modern reboot. They were likely even more jazzed after it was announced "Supernatural" alum Jared Padalecki would be stepping into the title role. 
Padalecki and the "Walker" creative team have so far rewarded that enthusiasm with a series that pays homage to its tough-guy-doing-tough-things predecessor while still allowing for a more modern mentality to inform the narrative. They've also populated the series with a handful of first-rate villains, including Season 1 big bad Clint West. Played by Austin Nichols, that nefarious character remains arguably one of the series' best to date. And though Rodeo King has long bid Cordell Walker (Padalecki) and the gang goodbye, you may not realize the actor returned to action for a Season 2 episode of "Walker."
He did so behind the camera, of course, as Clint West met his violent end late in Season 1 of "Walker." Still, in returning to the fold, Nichols became the show's first cast member to claim the director's chair.
Nichols directed a notable Season 2 episode of Walker
While it might be surprising that Austin Nichols was the first " Walker " cast member to direct an episode, it's less surprising that the actor wanted the job. The former "The Walking Dead" star has long been ambitious to work behind the camera. He earned his first director credits in 2011 and 2012 for helming a pair of "One Tree Hill" episodes during his seasons-long stint on the show. A decade later, Nichols finally got another shot at the small screen director's chair when "Walker" producers brought him aboard for the Season 2 episode titled "Search and Rescue."
And as Nichols told CBR in 2021, he was beyond elated to get back behind the camera. "I was champing at the bit for months and months," the actor stated, hilariously adding he was so excited he found himself scouting locations for the episode before he even read a script.
That episode turned out to be one of the most immense and action-packed "Walker" has yet seen, with Nichols more than delivering the goods in scale and drama. The "Walker" team clearly liked what they saw in his work, as he's since returned to direct a Season 3 episode. Said episode was a bit smaller in scope, but Nichols still came through another memorable chapter in the ongoing "Walker" saga. Here's hoping the "Walker" team brings him back for another sooner rather than later.