How Law & Order's Success Created Flexibility In Sam Waterston's Career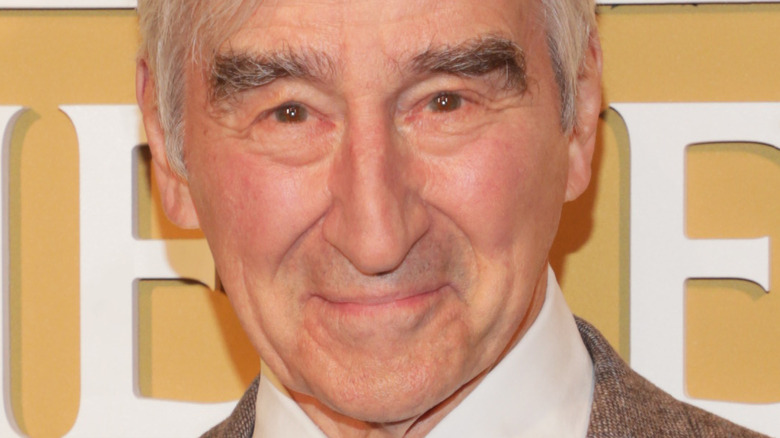 Rob Kim/Getty Images
After originally ending in 2010, "Law & Order" returned to our screens in 2022 and is now on its 22nd season. The show currently has original and new cast members mixed into the cast, including Sam Waterston (Jack McCoy), who joined the show back in Season 5 (according to Fandom). Fans were thrilled to find out that the character was set to return for a new season. 
In an interview with NPR, the actor spoke about coming back to set and what it felt like, saying, "It looked exactly like the same old sets, the same furniture, the same books, the same linoleum on the floor. I [had] wondered whether to do it or not do it ... but the minute I was back there, I thought, 'What a fool I would have been to have missed this.'"
So, with the series being off the air for 12 years and after doing 16 seasons, what effect did that long break have on Waterston's career? 
Sam Waterston credits Law & Order for his celebrity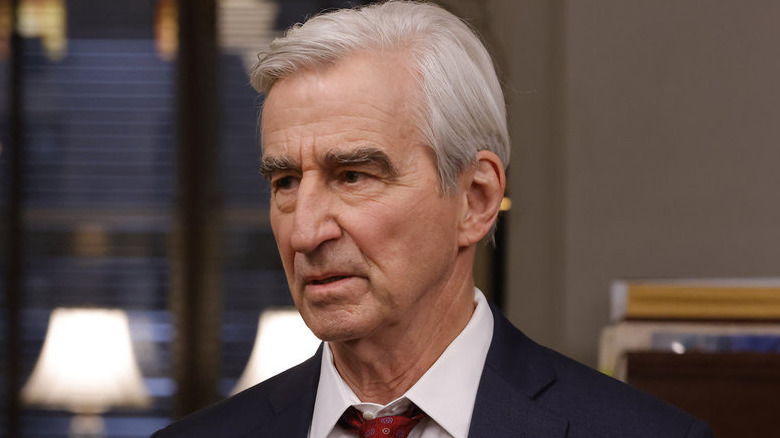 Will Hart/NBC
Sam Waterston expressed how "Law & Order" was something he was proud to be in, which was not always the case for other projects. He explained, "It also permitted me and even enabled me to do other things like Shakespeare plays and 'Long Day's Journey into Night' on the spur of the moment, with my son playing my son. These things were made possible by ... the celebrity that came with doing 'Law & Order.'" 
There are many other projects from which fans can recognize Waterston. Most recently, he co-starred in "Grace and Frankie," as well as "The Dropout." The actor credits the NBC series for ensuring that he didn't settle for dumb roles or projects because it kept him busy. It's a very smart way to look at a role that you've done for so long. Hopefully, we won't have to say goodbye to Jack McCoy, or Sam Waterston, any time soon.