Whatever Happened To Peoples Design Scooping Bowl After Shark Tank?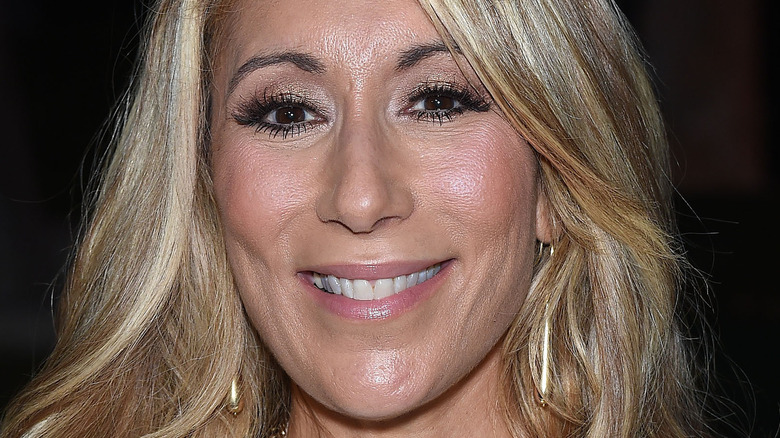 DFree/Shutterstock
When Tyler Peoples entered the "Shark Tank," the thing he had going for him most was his story. The former executive chef left his lucrative position to work at a local Rescue Mission, where he served thousands of struggling families in his community. His pitch, on the other hand, left a little to be desired.
The Peoples Design Scooping Bowl is — on a basic level — a combination of a bowl, a spatula, and a colander that was, at best, simple, and at worst, crude. To his credit, Peoples presented the product very honestly and sought a comparatively reasonable valuation of $300,000. On a show where unproven products will come in with insanely expensive valuations, it's oddly refreshing to see Peoples' financial modesty.
With only 200 sales and a complicated, very un-sexy product, every Shark quickly dropped out, save Lori Greiner. She offered Peoples $75,000 for 33 and ⅓ of his company. Though Peoples seemed visibly uncomfortable and tried to counter with a royalty offer, he ultimately accepted her original deal. As he left the room, however, the deal felt far from solid.
Introducing the Squeebie Bowl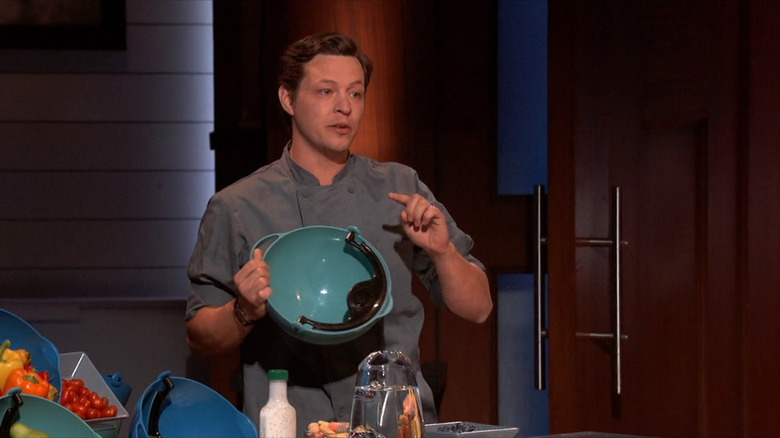 ABC
It's not unlikely for a "Shark Tank" deal to go south after those involved leave the studio. Two factors that can affect the actual, legal process of closing a deal are an entrepreneur's lack of business experience and the anxiety caused by giving up more of their business than they planned. Both of these factors were present in Peoples' deal with Lori Greiner.
Surprisingly, however, it can actually be confirmed that the two did close a deal for Peoples Design Scooping Bowls. Though the terms of the deal may have changed behind closed doors, Lori did keep her word. The product was brought before QVC's audience after its appearance on "Shark Tank," though it now featured a few design updates — as well as a name change.
Now called the Squeebie Multi-Purpose Mixing Bowl (or just "The Squeebie Bowl"), the design more clearly communicated the colander aspect of the bowl, with straining built right into the handle. A demonstration of the product can be seen on QVC's website, though the product is no longer available — this could indicate that Peoples' bowl has been shelved for the foreseeable future.