The Hansen Legacy On Deadliest Catch All Started With The Opilio Crab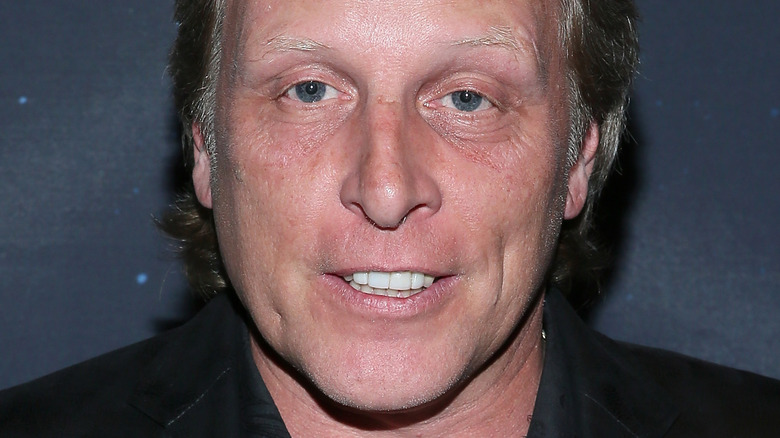 J. Countess/Getty Images
The latest spinoff of Discovery's "Deadliest Catch," titled "Deadliest Catch: The Viking Returns," heavily emphasizes the family and history of series regular Sig Hansen. Fans of the series will know him best as the longtime captain of the F/V Northwestern, and "The Viking Returns" follows Hansen as his journey across the globe comes full circle — returning him to his family's homeland in Norway in an attempt to establish his own crab-fishing empire.
In addition to Hansen's attempt to establish a veritable fishing dynasty off the coast of Norway, the series also explores the prolific legacy of the Hansen family itself — the members of which have fished off the Norwegian coast for generations.
During an interview with First Coast News, Hansen asserted that his "forefathers were fishermen" and discussed how his great-great-grandfather and his own father both spent time fishing in Norway. In fact, this immense Hansen family legacy actually began with the fishing of opilio crab: something that Sig Hansen himself has become an expert at during his many years on "Deadliest Catch."
The Hansen family was instrumental in pioneering opilio crab-fishing in Alaska
Although fans of "Deadliest Catch" will most likely know that opilio crab is one of the most popular targets for fisherman scouring the Bering Sea (with series regular Johnathan Hillstrand once pulling in a record-breaking haul of opilio near the coast of Russia), what they may not know is that he Hansen family actually helped to pioneer opilio crab fishing in Norway.
According to SouthCoastTODAY, Sig Hansen's father, Sverre Hansen, comes from a family of fishermen who first began opilio crab fishing in Alaska — hoping that doing so would keep the crab-fishing profession profitable year-round. "It was in his blood," said Edgar Hansen of his father during the special TV Movie "Deadliest Catch: Legend of the Northwestern." "That's what his dad before him did, and his dad before him."
That same special also asserts that the Hansen family is "well-known throughout Alaska." Because they helped pioneer such an immense aspect of the crab-fishing industry, that should be no surprise. Indeed, knowing that the Hansen family legacy has such an essential connection to opilio crab fishing casts a new light on the numerous pots of opilio we've seen Sig Hansen catch over the years. This further emphasizes the importance of his return to Norway, where his family's crab-fishing legacy began.