Johnathan Hillstrand Names Deadliest Catch's 2013 Season As His Worst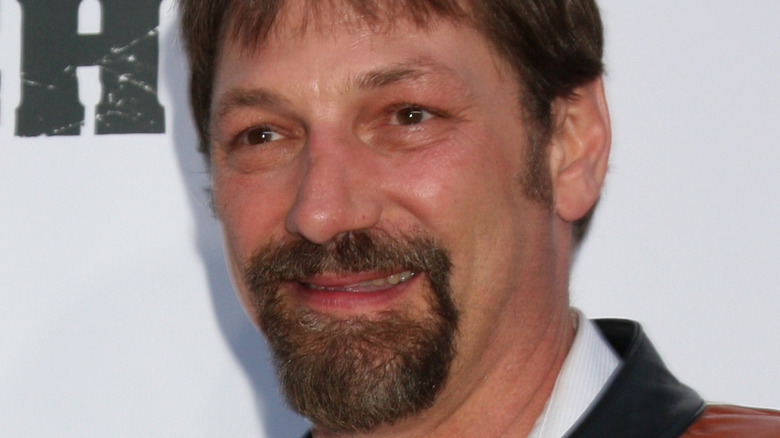 Kathy Hutchins/Shutterstock
Thanks to the erratic unpredictability of the Bering Sea, each fishing season in "Deadliest Catch" can sometimes present challenges for vessels based on a wide range of factors. According to Sig Hansen during an interview with The Fishing Website, the Alaskan crab industry switched to a quota system meant to prevent dangers due to boats working in extreme weather, but there are now additional concerns caused by the problems boats face in rushing crabs back to shore for processing. Other problems also pop up including crew members suffering from sleep deprivation or physical injuries and climate events that can render king or opilio crabs scarce.
It's not just the physical labor of Alaskan crab fishing, it's also the variables affecting the catch that make it a tougher job than many think. For each captain prepared to launch from Dutch Harbor, Alaska, at the start of a fishing interval, it is a literal roll of the dice on what to expect. Captain Johnathan Hillstrand named the 2013 fishing season the worst he has experienced.
Jonathan Hillstrand says delays and ice coverage made the 2013 opilio season his worst
Each season of Discovery's "Deadliest Catch" is typically divided between a king crab-fishing season that starts in October and an opilio crab-fishing interval in January (per Gone Outdoors). For Captain Johnathan Hillstrand of the F/V Time Bandit, the January 2013 opilio haul was troubling. In a 2015 interview with Blastzone Online, he was asked what his worst season on the show so far had been and replied, "The opilio season of 2013. The ice covered the crab grounds. Our season kept getting delayed and extended. We flew in and out of Dutch a couple times trying to wait out the ice, and finally had to give up and fish in the ice. Time Bandit took a lot of damage that year trying to drive through ice."
When describing the 2013 crab season, which became Season 9 of the TV program, to The Hollywood Reporter, Hillstrand said, "The weather is just as bad as last year, but there is hardly any crab." He then added, "We're out there a lot longer, it tests crews, there are fights on the boats ... It's just going to be more mayhem and destruction."