Chicago Med's Nick Gehlfuss Found The Show's Medical Terminology Completely Overwhelming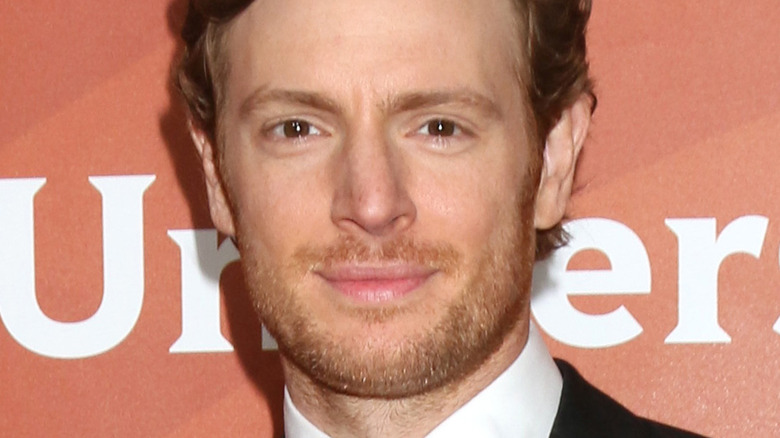 Kathy Hutchins/Shutterstock
For the past seven years, "Chicago Med" has been one of the best-loved medical dramas in the primetime landscape. It's arguably also been among the most character-focused doctor series on television, with the show's writers typically allowing the story to drive the action and not vice versa. That ongoing tactic has continued to up the dramatic ante even with the series now well into its eighth season. And yes, the "Chicago Med" creatives ensure the approach works by populating the series with a dynamic slate of characters and first-rate actors to portray them.
Chief among the series' beyond impressive ensemble is Nick Gehlfuss, the "Chicago Med" star who has appeared in the most episodes of "Chicago Fire" as Dr. Will Halstead. Gehlfuss, of course, debuted the character on "Chicago P.D." as the big brother to the now-departed Intelligence Unit detective Jay Halstead (Jesse Lee Soffer).
That initial two-episode "Chicago P.D." arc didn't give Gehlfuss much opportunity to indulge in Will's medical background. It wasn't until "Chicago Med" went into production that Gehlfuss got his crash course in what it takes to play a convincing doctor on the small screen. And according to the actor, learning all the medical jargon is among the most challenging parts of his training for the show.
Gehlfuss was more than a little intimidated by the verbiage he needed to learn for Chicago Med
Nick Gehlfuss admitted he was rattled by his character's vast and tricky arsenal of medical jargon on "Chicago Med" during a recent interview with Daily Blast Live. "When I first saw the script, I thought, 'I need to go get a new pair of lips and tongue to be able to articulate all this new language," the actor stated, adding, "It really is, it's kind of overwhelming."
If you've seen Dr. Will Halstead prattle on to one patient or another over the series' run, you can understand how memorizing lines spiked with loads of tongue-twisting medical speak could get pretty dicey. Luckily, Gehlfuss was quick to offer that "Chicago Med" has its dedicated crew of medical advisors to help actors negotiate language and their dealings with fictional patients. Gehlfuss remains blown away by those advisors' ability to not only know but access all the precise technical verbiage needed in any given moment, stating, "It's so impressive they're able to keep this vocabulary within them."
According to Gehlfuss, talking the talk was only part of the required training for his "Chicago Med" gig as he claims much of the cast take part in a sort of "doctors bootcamp," where they shadow medical pros to learn the ins and outs of real-world doctoring. The actor further claims such prep allows him to make his scenes as authentic as they can be. As One Chicago franchise series "Chicago Med" fans can attest, the hard work continues to pay significant dramatic dividends.