Lauren German Describes The Complex EMT Training She Had To Endure For Chicago Fire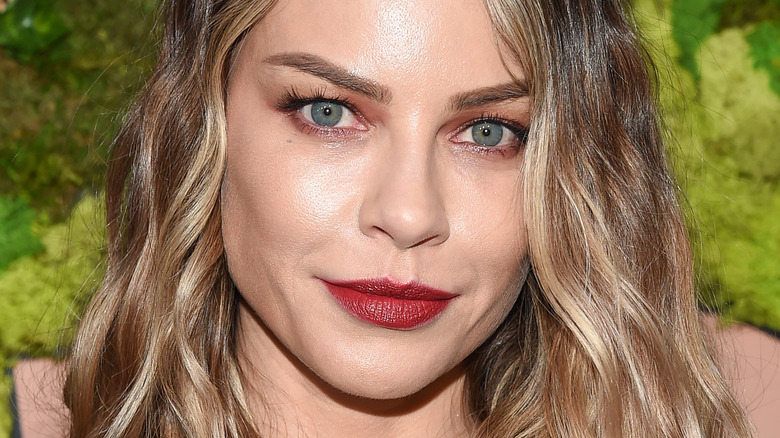 DFree/Shutterstock
Whether for a movie or TV series, each actor involved has their way of preparing for a role. The building of authenticity becomes most important when these performers work in a TV production focusing on high-stakes, intense jobs. By putting the extra work in, plenty of actors' additional off-camera steps help make the performance as realistic as possible.
With many of these profession-connected roles, actors do themselves justice by stepping into the shoes of the real people they will portray. For example, many films and series deal with the topic of war, such as "Saving Private Ryan," which had the main actors go through real boot camp to help enhance their upcoming performance. In fact, there are skilled consultants, like Dale Dye, who make a living training performers to be prepared for Hollywood battle scenes. 
Whether it's forced upon by directors, producers, or actors, getting a taste of the profession portrayed can only make the story more believable. While plenty of actors indeed take their behind-the-scenes steps to help them get a feel for an upcoming role, Lauren German and her costars on NBC's "Chicago Fire" had the privilege of learning from Chicago's heroes themselves.
The EMT's of Chicago Fire are trained by the real heroes
While preparing for an upcoming role, whether from the performer's extra effort or appointed by the production team, experiencing real-life training will bring much more realism to a character. Lauren German quickly praised the training given to the cast of the One Chicago franchise series "Chicago Fire." Before filming, German worked with an EMT professional and learned actual on-the-field skills.
During an interview with TODAY, actors German and costar Monica Raymund were asked if they had to do anything to prepare for playing the roles of EMTs. "Oh yes, we absolutely prepared for the role," German replied. She continued in more detail about arriving at the set two to three weeks early to get adequately prepared. "We went on runs with the ambulance, we hung out with the two paramedics our characters are based on, we hung out at their firehouse, we interviewed them." German goes on to say that they also practiced on dummies and even accompanied paramedics on emergency patient runs to the hospital.
Raymund continued about how the training and instruction did not stop after the production had started. The set has its own paramedic consultant to help direct the actors. "Whenever we're actually filming a medical procedure now on the show, we go through rehearsals before we shoot it. We will work with our paramedic consultant." The paramedic consultant she refers to is Michele Martinez, a real Chicago Fire department member who helps the writers, directors, and actors lock-on to the proper paramedic skills, procedures, and policies. This extra work will inevitably result in a much more realistic performance.