Kimberly J. Brown's Recent Post Uncovered A Completely Different Ending For Halloweentown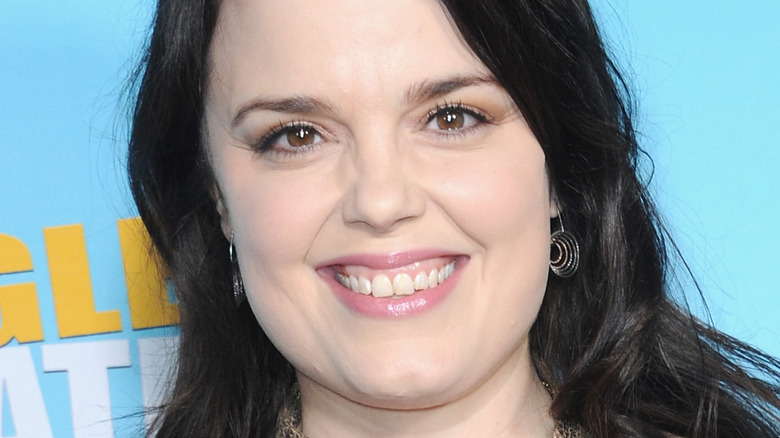 Albert L. Ortega/Getty Images
Many who grew up during the 1990s and early 2000s might remember movies like "Hocus Pocus" and "Halloweentown" as some of their favorites. Fortunately for the former, it got a sequel almost 20 years later with "Hocus Pocus 2." Although the response was mixed from fans, critics awarded it a fresh score on Rotten Tomatoes. For "Halloweentown," there have been a total of three sequels that came relatively immediately after the first film — "Halloweentown II: Kalabar's Revenge," "Halloweentown High," and "Return to Halloweentown." Although the franchise gained a collective fanbase, many have said it's hard to beat the first installment (via Reddit).
The original "Halloweentown" notably follows Marnie Piper (Kimberly J. Brown), her brother Dylan (Joey Zimmerman), and her younger sister Sophie (Emily Roeske) as they discover that their grandmother Aggie (Debbie Reynolds) is secretly a witch from a place called Halloweentown. For years, Aggie had told them of Halloweentown only as a fictional town, but it quickly becomes real as Marnie discovers that she needs to start witch training. Ultimately, after running away to Halloweentown, Marnie, Dylan, and Sophie all have to find the strength to use their inherited magical gifts to stop an evil warlock named Kalabar (Robin Thomas) from taking domination over its people.
Many fans will remember Marnie's path to stop Kalabar, but Brown recently revealed that the ending was originally very different.
The original ending of Halloweentown had Marnie walk through a forest that aged her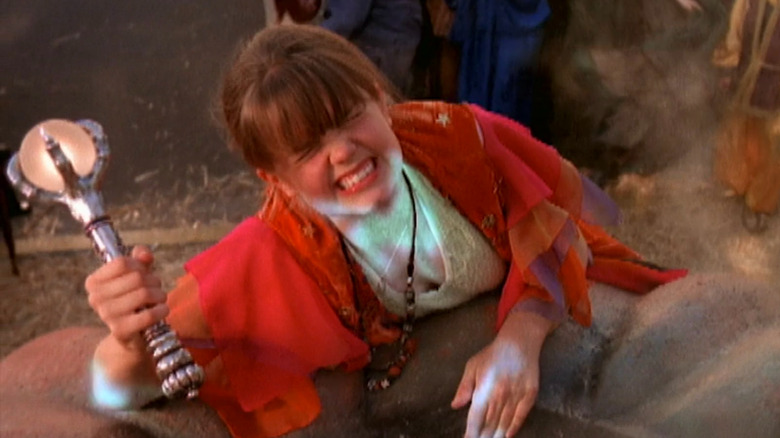 Disney+
At the end of "Halloweentown," Marnie, Dylan, and Sophie have to place the magical talisman in the middle of the giant Jack-O-Lantern at the center of the town. However, Kimberly J. Brown recently revealed through Instagram that this ending initially involved a forest. She explained that before it was rewritten, Marnie had to take the talisman through a 'deep, dark forest' and place it in the middle. However, this forest would cause Marnie to age rapidly as she did so. To make the aging look somewhat realistic, the makeup department had to make a mold of her face so they could use it as a base. After being scrapped for the new ending, Brown kept the mold as a fun souvenir from her time on the film, which she showed off to her followers.
Brown is the original actress to play Marnie, although many know she was re-cast for "Return to Halloweentown." Although it would be easy to assume that this was because of scheduling conflicts, Brown revealed on her YouTube channel that Disney decided to go in a different direction, bringing in actor Sara Paxton.
In 2017, Sheri Singer, the franchise's executive producer, told E! News that she'd be open to a fifth "Halloweentown" movie, but any progress on that is yet to happen.