How The Little Miss Sunshine Cast's Love Of Music Landed A Sufjan Stevens Song In The Film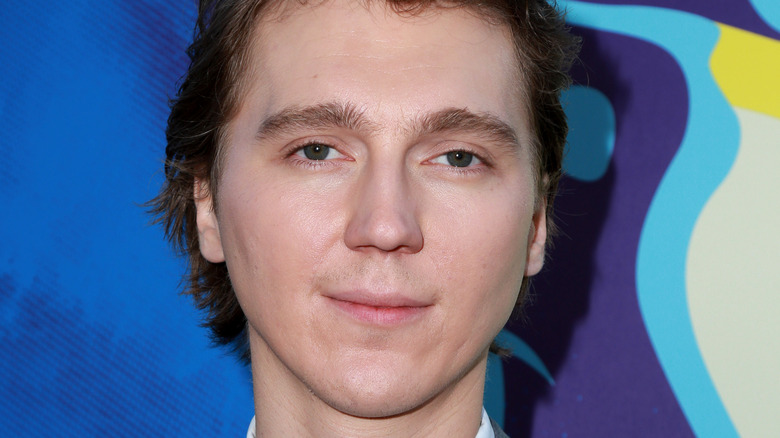 Kathy Hutchins/Shutterstock
Paul Dano has been lighting up TV and movie screens since 1996, but his breakout role was arguably that of the moody, silent Dwayne in 2006's Oscar-winning "Little Miss Sunshine." As Dwayne, Dano inhabited a nihilistic teenager who had taken a vow of silence in honor of Friedrich Nietzsche, an image of whom hung from Dwayne's bedroom wall.
Eventually, of course, Dwayne would break his vow of silence in a cathartic, primal display of emotion, but not before embarking on a journey of self-discovery with his on-screen family. Notably, "Little Miss Sunshine" boasted an illustrious cast that included Toni Collette, Greg Kinnear, Alan Arkin (in an Oscar-winning role), a then-unknown Steve Carell, and a pint-sized Abigail Breslin in her Oscar-nominated breakout role.
In a recent interview with GQ, Dano addressed his role in "Little Miss Sunshine" as part of a far-reaching breakdown of his many notable film roles. Fortunately for the many fans of "Little Miss Sunshine," Dano was able to shed some light on some behind-the-scenes "Little Miss Sunshine" facts.
Dano took his castmates to a Sufjan Stevens concert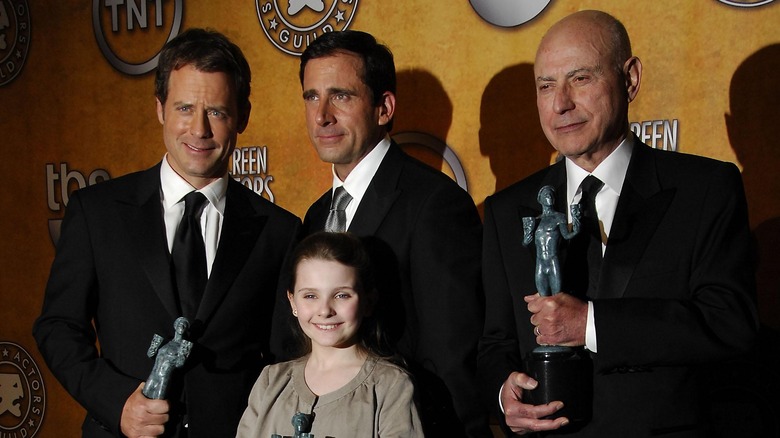 Everett Collection/Shutterstock
Thanks to word of mouth throughout its 2006 run, "Little Miss Sunshine" went from being a little-seen-yet-ebullient tragicomedy to being a bonafide cult hit. And according to Paul Dano, a lovely Sufjan Stevens moment would have never happened if it hadn't been for a small cast bonding moment.
"I was listening to Sufjan Stevens' new album, which had just come out that summer I think, and I played it for [directors Jonathan Dayton and Valerie Faris]," said Dano to GQ. "So me and Jon, Val, and Toni Collette, and maybe some others, went to see him, and then we went and hung out at the Chateau Marmont afterwards, like drinking tequila. And then they ended up putting a Sufjan song in the film."
There were, in fact, two Sufjan Stevens songs that made it into the "Little Miss Sunshine" soundtrack — "No Man's Land" and "Chicago" — the latter of which played during a tracking shot of the movie's dysfunctional family driving down the highway.
Dano also did some intense prep work for the role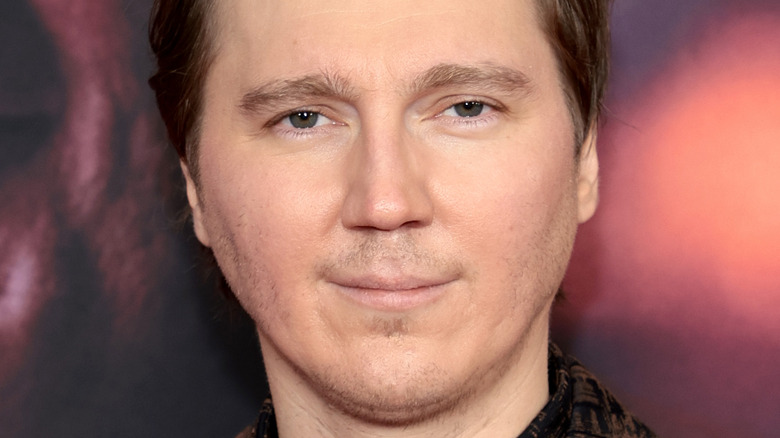 Dimitrios Kambouris/Getty Images
Paul Dano's interview with GQ covered his roles in other films besides "Little Miss Sunshine." He also touched on his appearances in "The Batman," "There Will Be Blood," "Swiss Army Man," "Love & Mercy," "Okja," and even the Tom Cruise/Cameron Diaz vehicle "Knight and Day." Regarding the latter, Dano noted Tom Cruise's "passionate and rigorous" approach to perfecting every stunt in the movie. Cruise apparently put much thought into the "impact of stunts on the audience."
But perhaps most illuminating was Dano's description of the acting exercises he underwent prior to beginning filming on "Little Miss Sunshine." Namely, he gave up talking in real life, just like his character Dwayne did in the film. "I tried to experience the world a little bit like that, to communicate without speaking and use the notepad," Dano explained to GQ.
According to Dano, he and the rest of the cast would take the film's iconic yellow van to go bowling or go to the diner — and he would never talk. Surely, the rigorous acting exercise seemed to have paid off, because Dano's performance — and the film itself — remain iconic moments in pop culture history.