Hannah Simone Cast In The Greatest American Hero Remake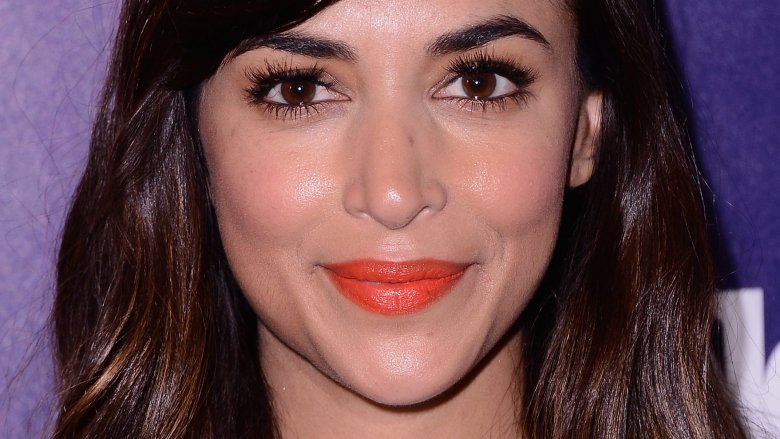 Getty Images
Step aside, Zooey Deschanel. It's Hannah Simone's turn to be the new girl.
Simone, best known for playing the level-headed fashion model Cecilia "Cece" Parikh opposite Deschanel's Jess Day on Fox's New Girl, has landed the starring role in ABC's upcoming female-led remake of The Greatest American Hero (via Deadline).
The Canadian actress will play Meera, a 30-year-old Indian-American woman who calls snowy Cleveland, Ohio her home. Meera has fine-tuned her skills in karaoke, drinking tequila, and skating through life by the seat of her pants and the skin of her teeth — but that all changes in a flash. When an alien race crash-lands on Earth and entrusts her with protecting the planet from imminent danger, Meera goes from being a lackadaisical gal to the guardian of all of humankind. Can she, a not-so-super hero, rise to the occasion, or will Earth and its people slip through her clumsy, untrustworthy hands? 
Fresh Off the Boat writer and producer Rachna Fruchbom and Nahnatchka Khan are the minds behind the new project, which reimagines Steven J. Cannell's 1981 cult classic series of the same name. Simone replaces original actor William Katt, who starred in the '80s show as Ralph Hinkley/Hanley. 
ABC Studios and 20th Century Fox TV co-produce the remake. Fruchbom wrote the pilot script and is set to executive produce the series with Khan and her producing partner, Mandy Summers. Television director Tawnia McKiernan of Blue Bloods and Criminal Minds notoriety also serves as an executive producer — which makes sense, given she's the daughter of the original Greatest American Hero series creator.
The new Greatest American Hero doesn't have a release date as of yet.