Nobody On NCIS: Hawaii Was Prepared For Lucy And Kate's Staggering Height Difference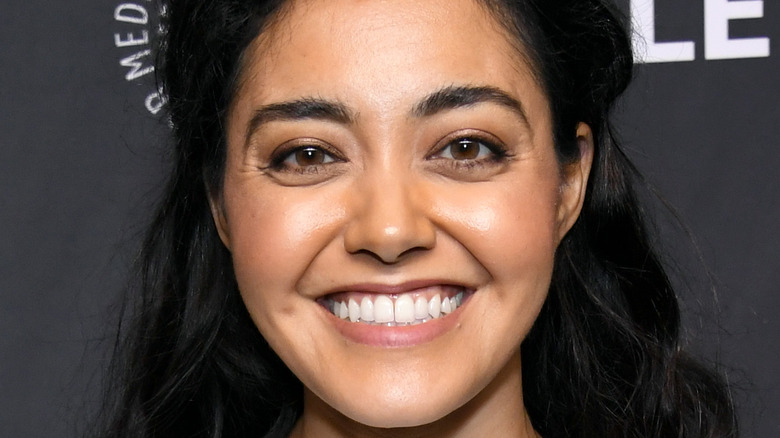 Jon Kopaloff/Getty Images
When the season finale of "NCIS: Hawaii" aired, fans of new couple Kate Whistler (Tori Anderson) and Lucy Tara (Yasmine Al-Bustami) went wild when Kate broke out of her comfort zone and performed an awkward serenade to Lucy, singing Bob Dylan's "Make You Feel My Love." While the scene was romantic and spontaneous, it took Kate the whole season to get there. As the career-driven, tightly wound agent, Kate didn't know how to be vulnerable, or how to let her guard down. Nervously singing to Lucy shows that she's willing to try things she's awkward at because she loves Kate.
While fans have responded enthusiastically to the couple, the pandemic provided some changes and peculiarities during casting and preparation for many new shows, including "NCIS: Hawaii." More writers and designers were working from home, and more meetings and interviews with actors and potential hires were done over the internet. With "NCIS: Hawaii," initially interviewing Anderson and Al-Bustami over Zoom made for a surprising situation when the actresses finally met on set.
Lucy is five inches shorter than Kate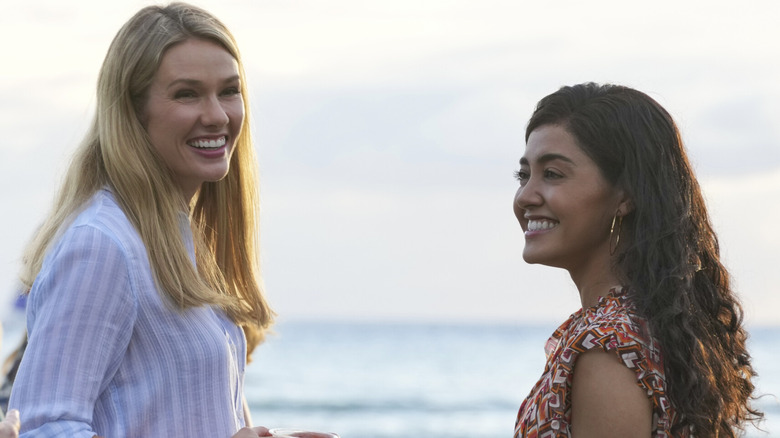 Karen Neal/CBS
"NCIS: Hawaii" executive producer Jan Nash told TVLine in a 2021 interview that she had no idea there was a five-inch height difference between soon-to-be couple Kate and Lucy — until Tori Anderson and Yasmine Al-Bustami showed up on set. "Everybody's the size of their head and shoulders in a box [on Zoom], so we had no idea!" Nash said. "[Yasmine and Tori] got these roles because they were the actors who really sold the parts in their auditions, and then they showed up and we were like, 'Oh my!'"
Anderson, for her part, also admitted to TVLine that she was taken off guard, and while Kate initially wore heels, towering over Al-Bustami caused the actor to switch to flats. "And flats don't always work greatly with pencil skirts, but my goodness, the wardrobe department made it work," she said. Anderson thought it was fun to work with the height difference, even though it meant the show had to get more creative filming the couple together. "So, yeah, Yaz had to step on a few boxes, and I had to put some flats on! But we made it work."