The English Star Emily Blunt Spent Quarantine Learning To Ride Horses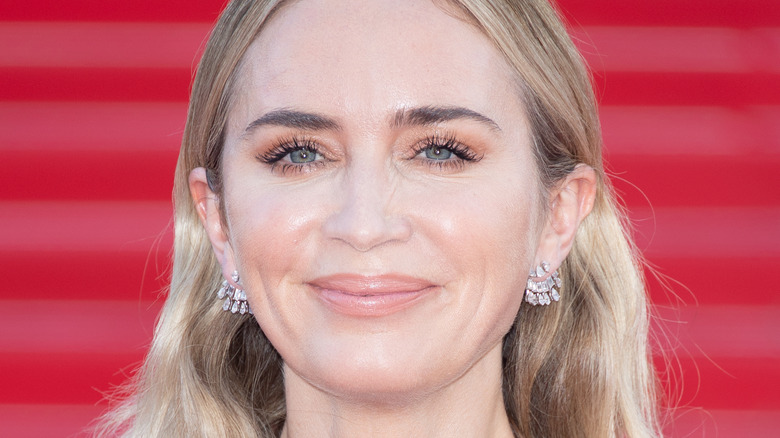 Marc Piasecki/Getty Images
Period pieces might age, but they never go out of style. That's precisely what Hugo Blick's new western drama series "The English" is betting on in any case. Set in the 1890s, the series follows an Englishwoman named Cornelia Locke (Emily Blunt) as she joins forces with Pawnee warrior Eli Whipp (Chaske Spencer) in hopes of getting revenge on the man responsible for the death of her son. 
Critics have already praised the new series, with "The English" locking in at 89% on Rotten Tomatoes as of this writing. The show, which also stars Stephen Rea and Ciarán Hinds, is being roundly praised for its performances, with Alan Sepinwall of Rolling Stone offering particularly high praise for the actors. Still, with Blunt as the central star to draw in audiences, the performer had to try and stay busy with things that were related to the show while waiting out the myriad of COVID-19 restrictions.
Blunt says she rode horses to stay busy during the pandemic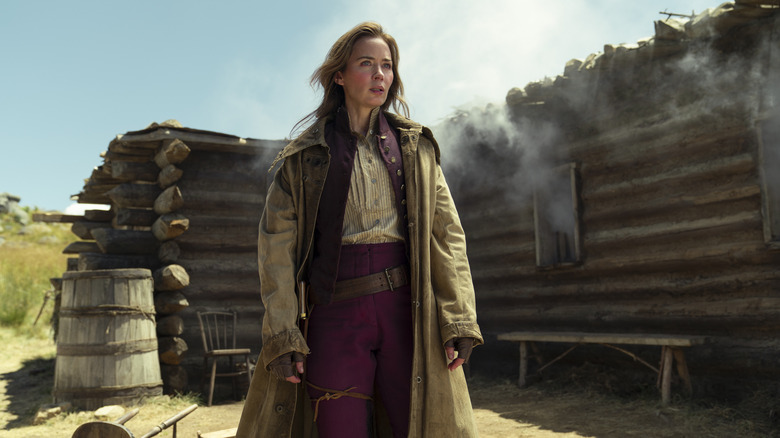 Diego Lopez Calvin/Drama Republic/BBC/Amazon Studios
Emily Blunt sat down with Entertainment Weekly to talk about her role in "The English" and how she stayed busy during the extended downtime of the pandemic. While she explained that she was well familiar with acting in heavy-action roles, she did mention that she wanted to ensure that she could ride horseback properly and used that as her motivation to keep at it while production was suspended.
"You actually start riding on the horse, and the horse is like, 'You're the worst rider in the world,'" Blunt explained. "I basically trained — because it was the only thing I could do during COVID since we got delayed and pushed, delayed and pushed — and so I rode horses every week for months on end. It was the best," she went on. Though animals are known to be tough to work with onset, horses can be particularly skittish (via Atlas Obscura), so it's probably for the best that Blunt got so familiar with them.
"It was like an outlet for me when everyone was inside. It was the one time I went out, and it was the best part of training for this — really learning how to ride, like really ride, not just hold on for dear life," Blunt concluded. 
"The English" will premiere November 11. The show will be released through BBC Studios in the United Kingdom, while Amazon Studios will handle the American distribution.