Chicago Fire's Joe Miñoso Loves The Range Of Cruz's Comedic And Heartfelt Storylines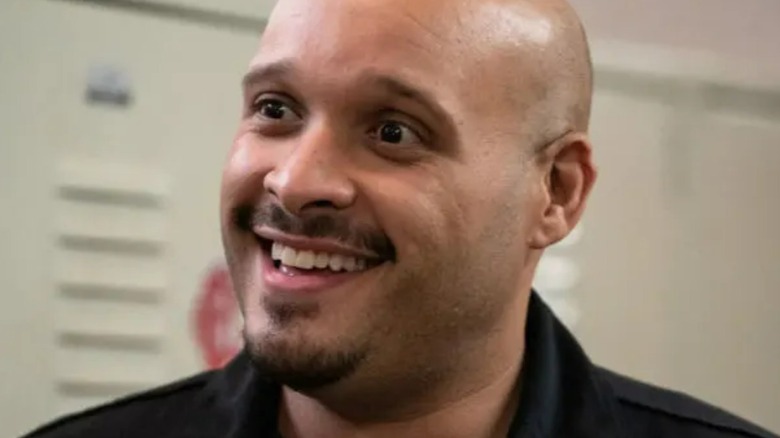 Sandy Morris/NBC
The "One Chicago" franchise has expanded exponentially over the years, with NBC viewers everywhere keeping it alive with their unwavering support. At the time of this writing, the saga is up to four titles, and all but one — "Chicago Justice," which disappeared after a single season — are still going strong. Still, that's not to say that all of the entries are of similar standing among fans. Be it thanks to the overall quality of the show, the characters it features, or the fact that it's the series that started it all, "Chicago Fire" remains a standout of the bunch.
"Chicago Fire" debuted its first season in October of 2012, and ever since, it has proven a consistent favorite among "One Chicago" viewers. Evidently, audiences simply can't help but get invested in the happenings at the Chicago Fire Department's Firehouse 51, where brave men and women fight fires, save lives, and both sort out and conjure up personal drama among themselves. Even the cast members, such as the man behind firefighter Joe Cruz, Joe Miñoso, love working on the show and exploring their respective characters.
For Miñoso specifically, one of the things he's come to appreciate most about "Chicago Fire" during his time playing Cruz is the range of storylines he's gotten to take part in. Here's why he enjoys taking on comedic stories as well as emotional ones.
Miñoso has fun playing Cruz in different situations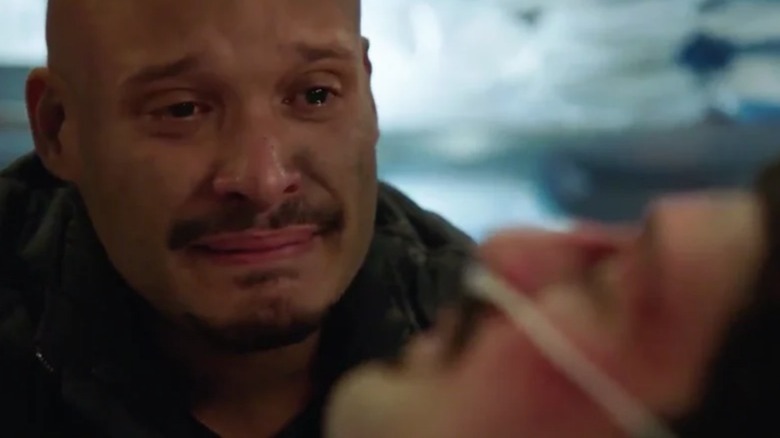 NBC
During an April 2022 interview with Meet Us At Molly's, Joe Miñoso spoke on his experience as Joe Cruz on "Chicago Fire." He noted that one of the things he enjoys the most about portraying the character is his versatility since he can make audiences laugh just as well as he can make them cry. "I never know if they're going to go with a comedic storyline or if they're going to go with something more heartfelt and dramatic...The fact that we can play either one of those worlds is so much fun and is why it keeps me busy on this job," Miñoso said, adding that he's especially excited to further flesh out Cruz as a father.
In addition to exploring the emotional range of Joe Cruz, Joe Miñoso loves diving into his cultural roots as well. His Hispanic heritage is a key component of his character that neither Miñoso nor the writers behind "Chicago Fire" have shied away from showcasing — particularly through dialog. As the actor told CinemaBlend of the writing team during an April 2022 chat, "Taking a risk of putting that much Spanish in one particular hour of network television, I think, can be a gamble. And I think the fact that they really committed to it. I think it's like, over a third of the show is me speaking Spanish. That's tremendous."
Season after season, Joe Cruz has remained a highlight of "Chicago Fire." Hopefully, we'll get to see more out of the character (ideally in storylines as good as this one) for years to come.