The Gifted Showrunner Explains Why The Show Doesn't Mention Magneto By Name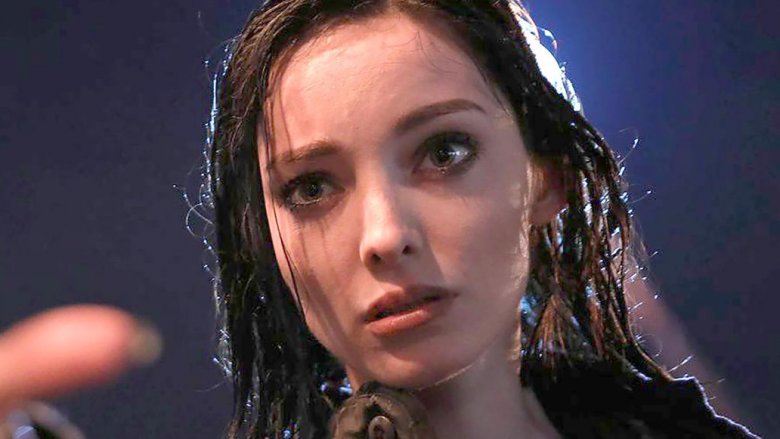 The Gifted may mention the X-Men, but the Fox mutant drama has yet to name one of the group's most prominent members: Magneto, who also just so happens to be the father of Emma Dumont's Polaris. Showrunner Matt Nix revealed why they've avoided naming the famous mutant in a recent interview with TVLine, saying that it mostly comes down to delineating between the movies and the TV show.
"Not to be coy, but we don't want to stumble into movie territory," he said. "That said, canonically, Polaris' father is Polaris' father. One thing that we do use from the comics, that is legitimately part of the lore of Polaris, is that she doesn't always know that Magneto is her father. And she has very mixed feelings about Magneto being her father, so we've taken what is kind of a necessity, in terms of us needing to stay out of the way of the movies, and turned it into a virtue in our eyes."
Nix translated that into the show by making Polaris reluctant to talk about her father. "It's now a feature of the characters that they don't really want to talk about — [that Lorna's father is] the leader of the mutant group that made mutants look horrible and kind of put them in the position that they're in now," Nix said.
Of course, just because the show hasn't named Magneto doesn't mean he hasn't been mentioned. Multiple characters have brought up Lorna's father to her, highlighting the character's reluctance to talk about him while also bringing in a further air of mystery– a bit like the Harry Potter series' He Who Must Not Be Named. "There's a little Voldemort to it, if that makes sense," Nix joked.
The Gifted stars Amy Acker and Stephen Moyer as a pair of parents who must flee to an underground network of mutants after discovering that their children (Natalie Alyn Lind, Percy Hynes White) have mutant powers. Coby Bell, Sean Teale, Jamie Chung, and Blair Redford also star in the series, which picked up a season two renewal after becoming the third highest rated new drama of the 2017-18 season. The show is expected to return in the fall of 2018.