Natalie Portman 'Open To' Returning To The MCU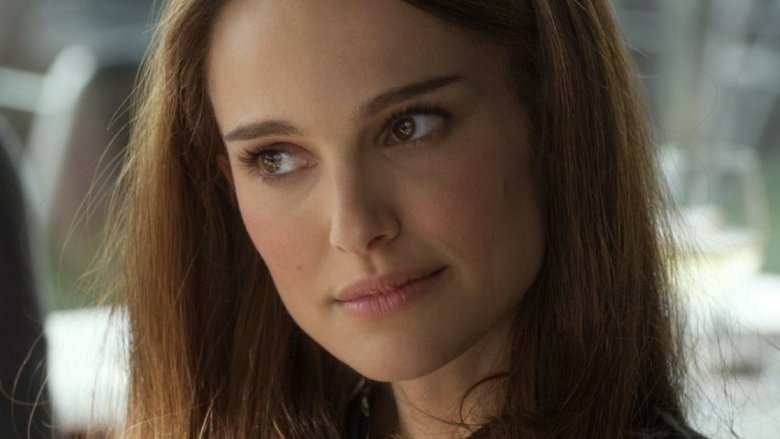 Could Jane Foster ever return to the MCU? According to Natalie Portman, it might be possible. The Annihilation actress said in a recent interview with Screen Rant that she would consider coming back to the Thor franchise, although she stressed that she hasn't had any talks about it yet. "I'm completely open to everything, but I have no news about that," she said. 
Portman appeared as astrophysicist Jane Foster (and love interest to Chris Hemsworth's Thor) in 2011's Thor and 2013's Thor: The Dark World. Rumor has it that the actress tried to quit during The Dark World after the studio fired Patty Jenkins, the director she suggested for the project. (Jenkins would go on to direct DC's box office hit Wonder Woman.) In an interview with The Wall Street Journal in 2016, Portman said that, as far as she knew, she was done in Marvel movies; however, she did say that it was "a great thing to be a part of."
Jane didn't return for 2017's Thor: Ragnarok, with Tessa Thompson, her future Annihilation co-star, replacing her as the franchise's female lead. Marvel Studios head Kevin Feige confirmed before the film was released that Thor and Jane had broken up in between the movies. "He's off exploring the universe, still trying to police it and control the mayhem," said Hemsworth. "But he's certainly enjoying being a drifter, being a solo cowboy out there."
Although it's unclear whether or not she ever will actually return to the MCU, it's good to hear that Jane is still out there should any future Thor movies need her. Meanwhile, Portman can next be seen in the sci-fi thriller Annihilation, which hits theaters on Feb. 23.